#A Self-Publishing Celebration
The Duval Comics and Zine (DCAZ) Fest returns to the Main Library on Saturday, June 10 from 1 – 5 p.m. Get to know dozens of local creators of independent and self-published zines, mini-comics, small press, alternative press, underground art and DIY media. If you're a fan, the vendors will have plenty of merchandise for sale. If you're a fellow creator, don't forget to bring zines for trading! You never know... you could find your next collaborator. 
#What can I expect at DCAZ Fest?
This is your opportunity to meet over 40 local zine and comic makers who are sure to bring a heavy dose of eclectic, often bizarre, and infectiously colorful art! Located on the first floor of the Main Library, next to the Library's Zine Collection, the event will also include an author interview, a panel discussion, and more! There will also be an hour-long zine program in the Teen Room (for ages 12-18).
Watch this space for official announcements and a full schedule (coming soon). 
---
#Drop-In Activity: Make Your Own Riso Print
If you're interested in zine making, be sure to drop in for a quick risograph print activity with Dr. Kozlowski from the University of North Florida. If you've never seen one, a risograph printer looks like a photocopier (but it's way cooler than that)!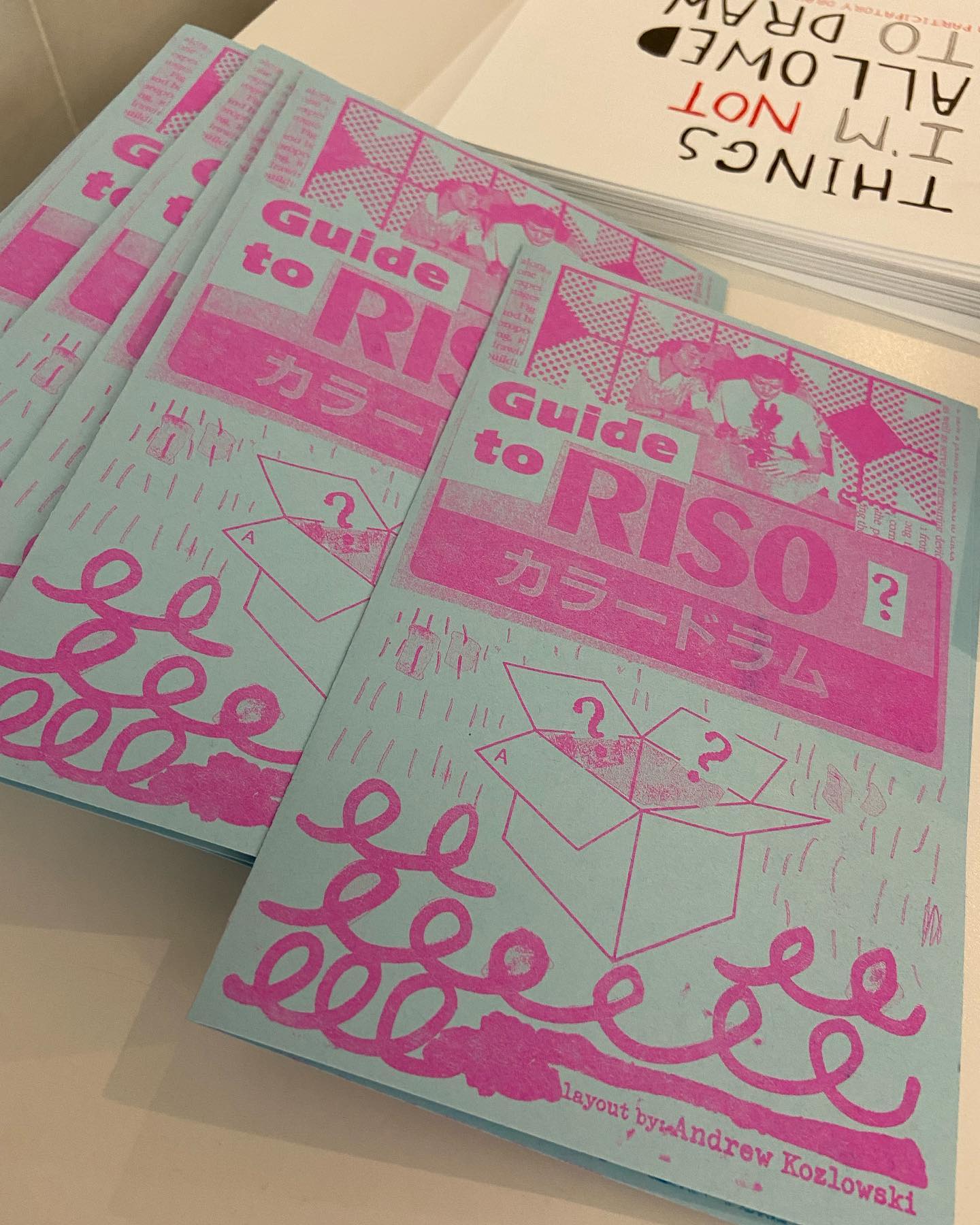 Create either a vibrant cover for your next zine or an awesome 11 x 17" poster you can use to promote your work! We'll have some magazines, drawing utensils and other zine-making materials available if you'd like to try the riso out.
---
#Make, trade and READ zines!
Located in the heart of downtown Jacksonville, the Main Library boasts the largest public collection of zines in the Southeast. DCAZ Fest celebrates the depth and breadth of DIY publishing. But you can also join us for monthly Zinester Meetups in the Zine Zone during Art Walk.
The Zine Collection (and related events) are designed to encourage community and creative expression. So, come together, create and engage with the printed-matter community here at the Library! 
#Cardholder Perks
Jacksonville Public Library cardholders will enjoy special perks at the event! So, be sure to sign up for a library card! In fact, if you're one of the first to check out material from the Library's Zine Collection, you'll get a free "Read Zines" tote bag!
The new Memory Lab at the Main Library is perfect for artists and zinesters. There are both flatbed as well as large, overhead scanners (perfect for oversized prints) available for self-directed use. You can also transfer VHS, film, cassette tapes, vinyl and more to digital formats you can share online!
Find out more, reserve a digitization station or schedule your appointment at jaxpubliclibrary.org/memory. It's all free for library cardholders!
---
#Vendor Information
Want to be a vendor at the event? Table applications will be officially open on April 15 at dcazfest.com/tabling. Creators are also asked to contribute their work to the Library's Zine Collection, so be sure to save one for the Library before you sell out!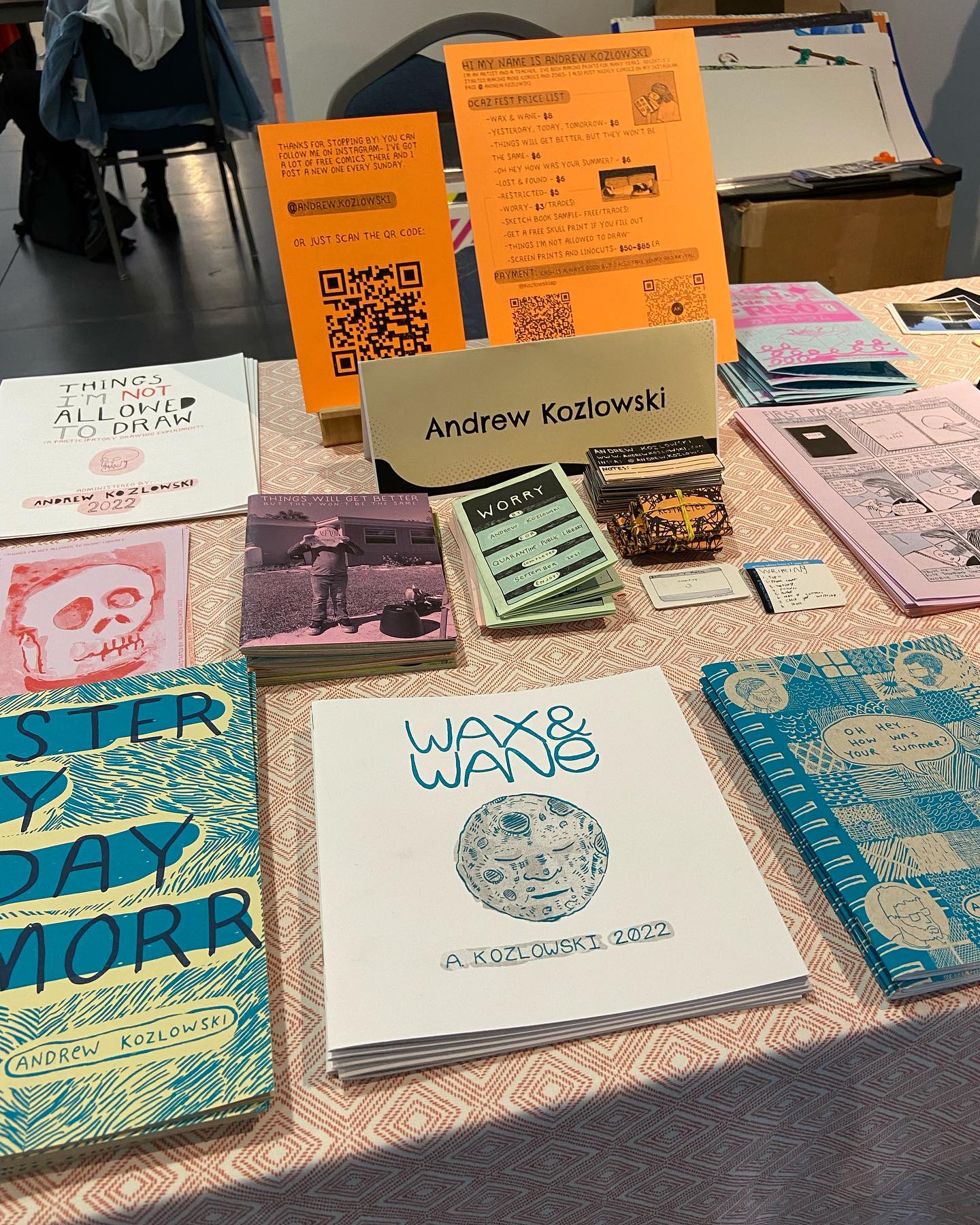 ---
#(Open) Call for Zines
You don't have to table at the event to submit your zine or comic to the collection. You can donate anytime, in person or by mail to:
Main Library c/o Zine Collection
303 N. Laura St. 
Jacksonville, FL 32202
Be sure to include:
Name of Author(s)/Artist(s)
Volume number(s), if any
Year of publication
Your email address