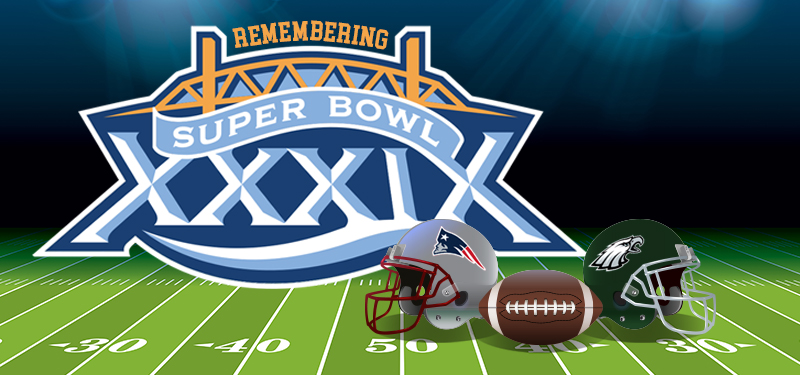 #Celebrating the Super Bowl
The 55th Super Bowl (or Super Bowl LV), held in Tampa, Florida today will decide the league champion for the 2020 NFL season. Like the rest of us, these players have faced unprecedented challenges this year with the pandemic casting a shadow over what are usually highly festive (if competitive) events. This year, the stadium will not be full. There will most likely be a moment of silence or some sort of acknowledgement of the toll the pandemic has taken. Nevertheless, people will gather around their TVs and devices -- all across the country -- to celebrate this event "together." The Super Bowl is, after all, one of America's most-watched and most popular sporting events. And pandemic or no, playing (or watching) football is still one of our all-time-favorite pastimes.
The Super Bowl is not just the end of a season, though. Regardless of who wins and who loses, there's always a ton of "water cooler" talk, memes, and memorable moments. It's truly a cultural event. And no one gets more excited than the fans.
Even if you're not a football-fanatic, you might look forward to the half-time show and the Super Bowl commercials. Companies spend millions of dollars to buy and produce 30 second spots. It's usually worth it, though... even if they only end up trending on Twitter for a few days. Trailers are released for upcoming blockbusters. A particularly clever marketing campaign, aired during the Super Bowl, can often catapult a brand into household-name status overnight. It's truly "the big leagues."
In this year like no other, with COVID-19 mostly keeping spectators out of stadiums and live broadcasts having to pump in crowd noises to make it all sound and feel a little less weird... fans and players have had to make some major adjustments. There's nothing quite like being at a game in person and being able to cheer on your favorite team or player (or mascot). Many people like to dress up, don the face paint, hold signs and foam fingers, etc. Of course, there's nothing stopping us from doing that at home and many do. 
So even though most of us are watching the Super Bowl at home this year and forgoing the traditional tail-gaiting and the big parties with family and friends in an effort to be safe and social distance… We are finding other ways to connect and new ways to celebrate. For our part, the Library decided to take a look back to a different Super Bowl and one that's particularly close to our hearts, with a little help from our Special Collections department.
#The Year the Super Bowl Came to Jacksonville
In 2005, the Super Bowl was held in Jacksonville, Florida. Back then, it was the New England Patriots versus the Philadelphia Eagles (Super Bowl XXXIX). Excitement and civic pride were at an all-time high. While this year was Tampa's fifth time hosting a Super Bowl... Super Bowl 39 in 2005 was the first time Jacksonville had pulled off an event of that scale. It not only raised the city's profile, it had some temporary and some long-term effects on the City's landscape. The decorative lighting on downtown's iconic bridges, for example, are one of this Super Bowl's lasting legacies.
Of course, 2005 was also a big year for the Jacksonville Public Library. We opened the new Main Library, Argyle, West Regional, Maxville, and South Mandarin later that same year (thanks to the Better Jacksonville Plan).
Looking at the newspapers and magazines from the time, it's hard not to burst with civic pride reading articles like "39 Things to Do In Jacksonville" and "39 Famous Names from Jacksonville." By the way, some of us were today years old when we learned that musician Ray Charles lived in Jacksonville in the mid-1940s. How cool is that? It's also fun to look through the "Best of Jacksonville" lists of restaurants and attractions from 2005 and seeing just how much has changed in places like Five Points and Springfield. There's also a lot that hasn't.
In some ways, it was a very hopeful time for our fair city and without a doubt a great time to be a football fan in Jacksonville! What are some of your favorite memories from Super Bowl 39? Did you attend live? Do you have pictures? Send a message to JplPromotions@coj.net.
A Few Things We Held Onto