Wednesday, February 17, 2021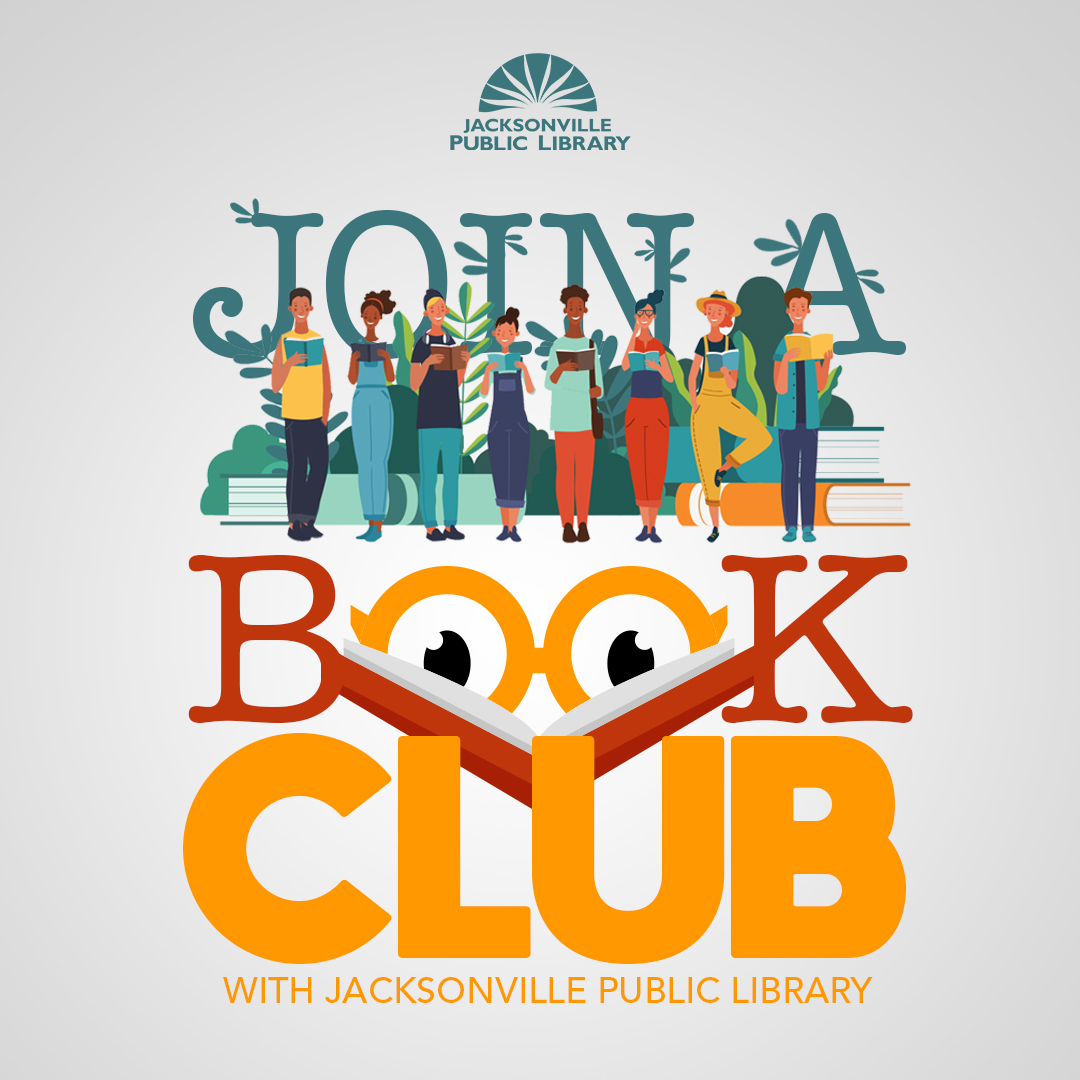 Looking for a book club to join? Look no further. The Jacksonville Public Library virtual book clubs have you covered. From True Crime to Cookbooks, there is a club for you. All of the clubs are offered virtually and registration is required.
#Library U Facebook Group – Library U Book Club:
Library U literary book club offers weekly interaction with the group through Facebook posts before getting together to talk about the book LIVE on Facebook Rooms. Join the Library U Facebook group to be a part of the discussion.
Thursday, March 4, at 7 pm join the discussion for The Gone Dead Inventive, gritty, and openhearted, The Gone Dead is an astonishing debut novel about race, justice, and memory that lays bare the long-concealed wounds of a family and a country.
#Main Library – Club 364:
Explore True Crime genre on the fourth Thursday of the month at 6 pm.
Thursday, February 25, at 6 pm join the discussion about I Heard You Paint Houses by Charles Brandt. "I heard you paint houses" are the first words Jimmy Hoffa ever spoke to Frank "the Irishman" Sheeran. To paint a house is to kill a man. In the course of nearly five years of recorded interviews, Frank Sheeran confessed to Charles Brandt that he handled more than twenty-five hits for the mob, and for his friend Hoffa. Click here to register for the discussion.
#Highlands – New Leaf Book Club:
New Leaf Book Club brings together readers with different and shared interests as those interests relate to books. Each month we discuss a new title to get you thinking. New Leaf Book Club meets on the third Saturday of the month at noon.
Saturday, February 20, at noon join the discussion about The Woman Who Would Be King by Kara Cooney. Kara Cooney takes an in-depth look at the rise of Queen Hatshepsut as King of Ancient Egypt. Click here to register for the discussion.
#Regency – Cookbook Club:
Make a recipe or two from the cookbook and then share virtually with the group how your recipe turned out. Did you change anything, add anything, or even throw in the towel? Cookbook Club meets quarterly on Mondays at 6:45 pm.
Monday, February 22, at 6:45 pm come and share virtually the recipes you tried from The Sicily Cookbook by Cettina Vicenzino. Embark on the enchanting culinary journey and experience the culinary delights of the Sicilian diet. Join Sicilian cook, writer, and photographer Cettina Vicenzino as she shares more than 70 authentic and mouth-watering recipes from this unique Mediterranean island. Click here to register for the discussion and share a recipe from the book.
#Beaches – Flamingo Book Club:
The Beaches Library's Flamingo Book Club is spreading their wings and are now reading a diverse selection of fiction, non-fiction, and still some Florida based literature. Flamingo Book Club meets on the second Tuesday of the month at 6:45 pm.
Tuesday, March 9, at 6:45 pm join the discussion of The Other Einstein by Marie Benedict. Description: The Other Einstein offers us a window into a brilliant, fascinating woman whose light was lost in Einstein's enormous shadow. It is the story of Einstein's wife, a brilliant physicist in her own right, whose contribution to the special theory of relativity is hotly debated and may have been inspired by her own profound and very personal insight. Click here to register for the discussion.