Wednesday, November 17, 2021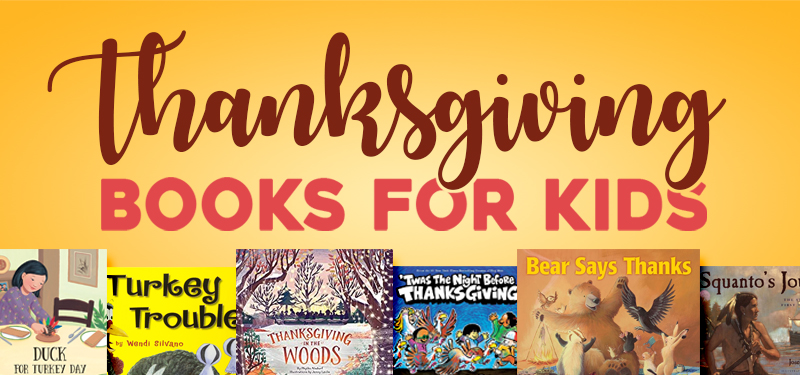 Find Thanksgiving inspiration with this list of Thanksgiving books for kids. This booklist has humorous tales, historical tales, and tales that teach kids the meaning of being thankful. Kids of all ages, from babies to elementary-aged children, will learn about the importance of sharing, practicing gratitude, reflecting on history, community, and family. These stories will help show the children in your life what the spirit of Thanksgiving is all about.
If you are looking for more Thanksgiving books, you can stop in a library branch or you can visit our website to search our catalog. Don't forget that a lot of these books you can download a digital copy of through Hoopla or Overdrive. Or if you prefer a hard copy, try out our curbside pickup service which is fast, stress-free, and available to make all your reading quick, easy, and safe!