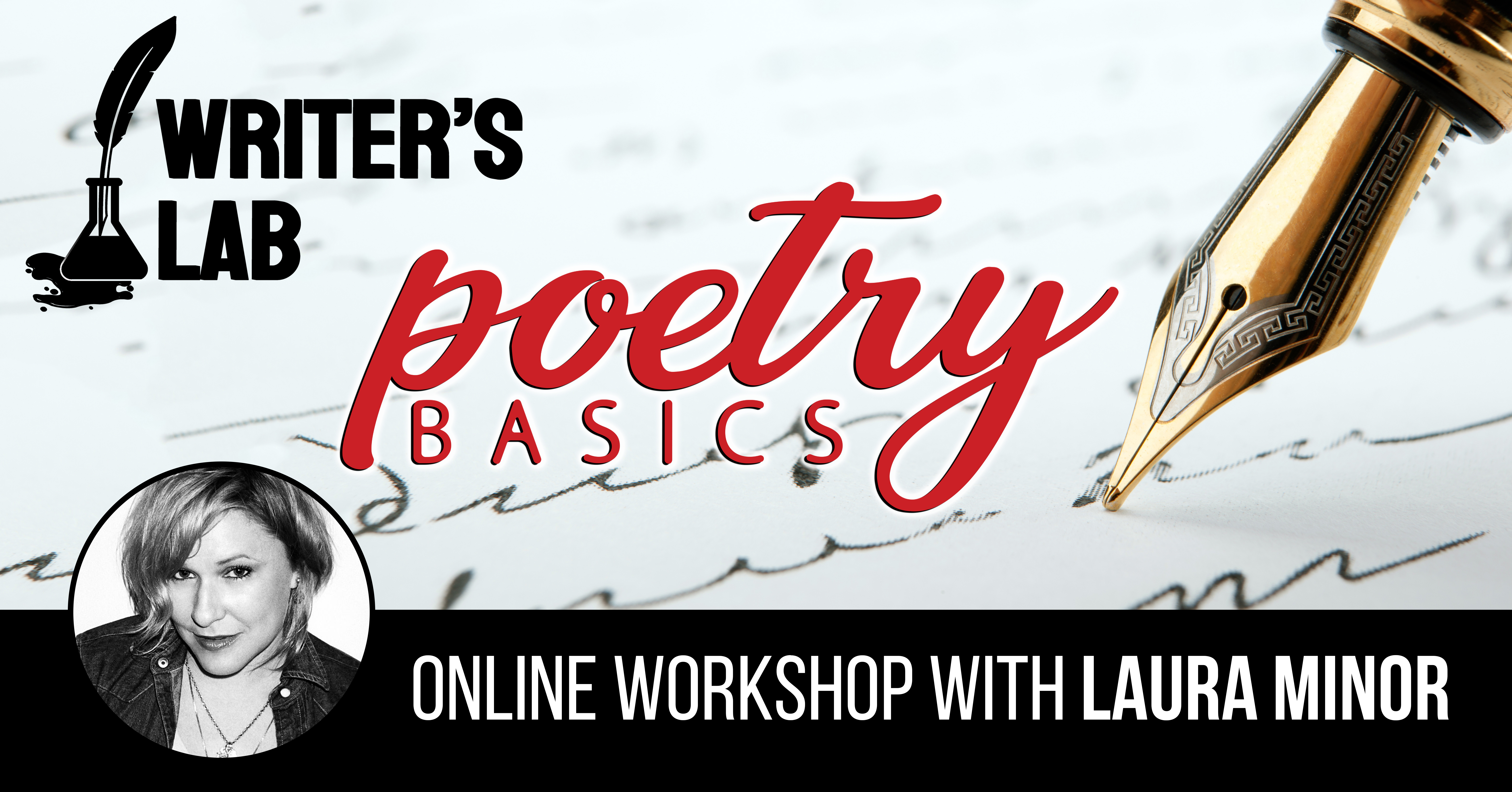 Writer's Lab: Poetry Basics Small Group Workshop
May 1, 8, and 15 at 10 a.m.
Are you interested in writing poetry, but don't know where to start? Have you started, but you don't know where to go from there?
Join Dr. Laura Minor, an award-winning poet and poetry educator, for a three-week workshop series on the basics of poetry. This series includes hands-on work in generating ideas and revising drafts, as well as a discussion of the process of submitting and publishing poetry.
Note: This is a special small-group intensive workshop. Only 10 participants will be able to register and attend, and participants will be expected to attend each of the three sessions. Please register only if you are able to attend all three sessions.
JOIN:
Laura Minor for Poetry Basics Small Group Workshop
Register here to attend all three workshops. If you are registered, you will receive an email from jplprograms@coj.net on April 26 to confirm that you plan to attend. If you do not respond to this email, your registration will be canceled and your seat will be given to a waitlisted participant.
READ:
Haven't read a poem since high school? Check out some poetry, new and old, that you might have missed:
The Hill We Climb, by Amanda Gorman – the inaugural poem from the United States's first Youth Poet Laureate, now in book form
When the Light of the World Was Subdued, Our Songs Came Through – an anthology of over 160 poets representing 100 indigenous nations, edited by Poet Laureate Joy Harjo
African American Poetry: 250 Years of Struggle and Song – Over 1000 pages of poems from Black poets, written between 1770 and 2020.
EXPLORE:
If you find poetry difficult to read, try listening to it instead! Hoopla has hundreds of poetry books available in audio, with no holds and no waiting.
If you want to hear more about the world of poetry, try any of the podcasts available from the Poetry Foundation.
About Laura Minor
Laura Minor won the 2020 John Ciardi Prize for her debut collection, Flowers As Mind Control, forthcoming from BkMk Press in spring/summer 2021. She was a finalist for the 2019 National Poetry Series and nominated for both a 2018 Pushcart Prize and Best New Poets 2018. She won the 2019 International Literary Awards, Rita Dove Poetry Award, chosen by Marilyn Nelson, the 2019 Sassaman Graduate Creative Writing Award, and the 2016 Emerging Writers Spotlight Award, chosen by poet D.A. Powell. She was named in the 2018 article, "10 Acclaimed FSU English Professors That Will Inspire You" by collegemagazine.com. Her poetry is forthcoming or has most recently appeared in Ploughshares, The Normal School, North American Review, The Missouri Review, South Carolina Review, Quiddity International Literary Journal, Arc Poetry Magazine, and the 2020 New River's Press Anthology, "Wild Gods: The Ecstatic In Contemporary Poetry and Prose." She was a Teacher's College Fellow at Columbia University and the recipient of a Sarah Lawrence Poetry Award, chosen by Denise Duhamel, where she also received her M.F.A. She holds a Ph.D. from Florida State University where she recently resided as Visiting Teaching Faculty.