Tuesday, September 7, 2021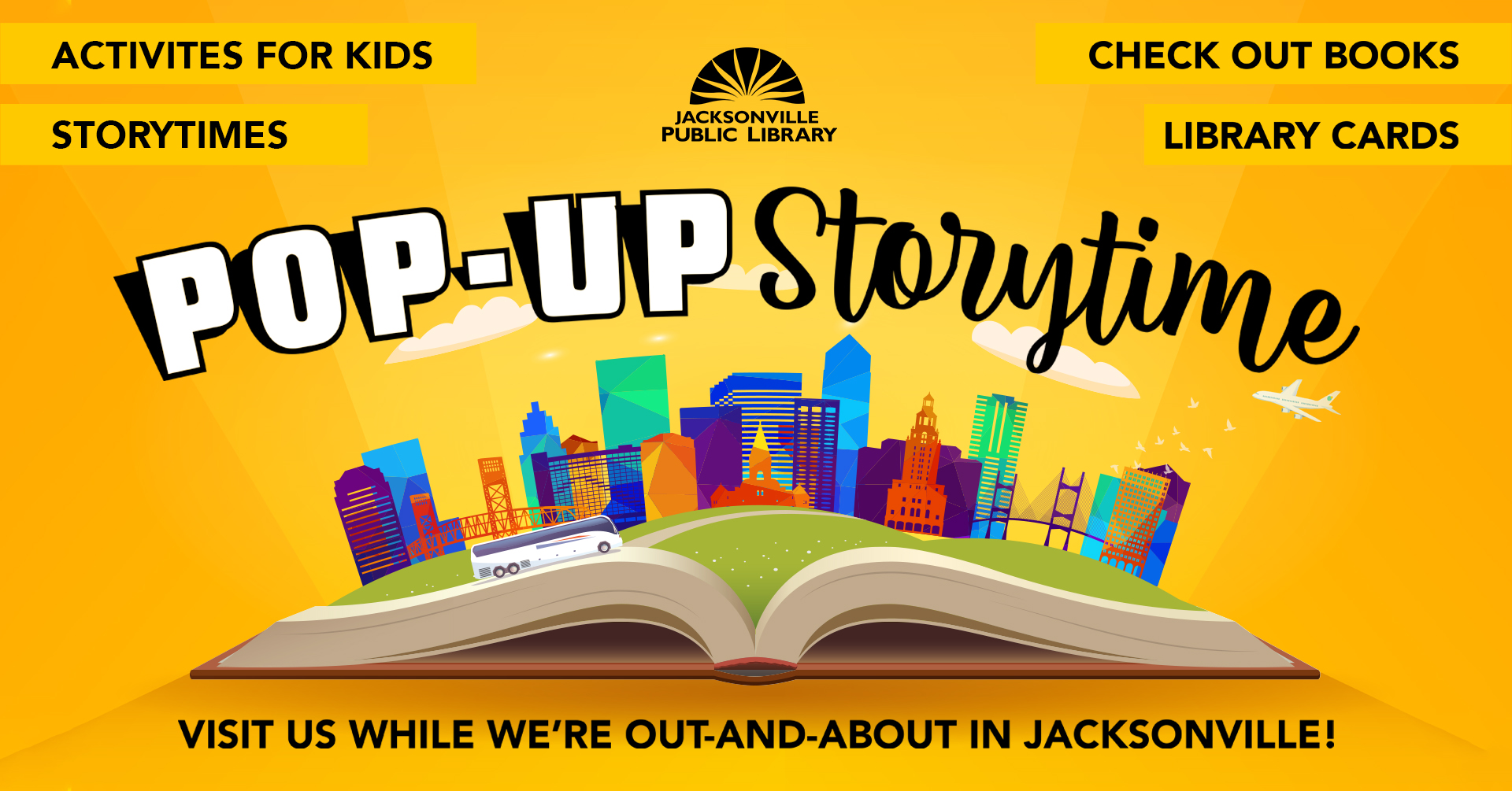 Your child loves singing, dancing, playing and reading! Gather them around for a storytime they won't forget! We'll read stories together and add songs and movements to make it a wonderful time for all. Registration is required for this event and must be completed two hours prior to the start time. A library card is required for registration. If you do not have a card, click here to obtain a card. To register for one or more Pop-Up Storytimes, click here. If you are looking for school-age library programs, click here.
#Choose your storytime: 
Monday, 10 AM - Pablo Creek Regional Library
Tuesday, 10 AM - Highlands Regional Library Lawn
Wednesday, 10 AM - West Branch Library Lawn & Jarboe Park
Thursday, 10 AM - South Mandarin Library Lawn
Friday, 10 AM - Mandarin Branch Lawn 
For your comfort and safety and the safety of your library staff, the following precautions will be in place for all in-person programs:
All presenters will wear masks, and mask wearing is encouraged for participants
Families will sit together in pods (designated areas)
Pods will be spaced 6 feet apart
Any physical materials used in programs will either be single-use or cleaned between uses
To register for one or more Pop-Up Storytimes, click here. If you would like to join a library program from home, we have virtual options as well. 
Coming in October! Pop-Up Storytimes at Willow Branch Library, San Marco Library and the Regency Branch Library.