Thursday, September 3, 2020
Now open! StoryWalk® in Klutho Park!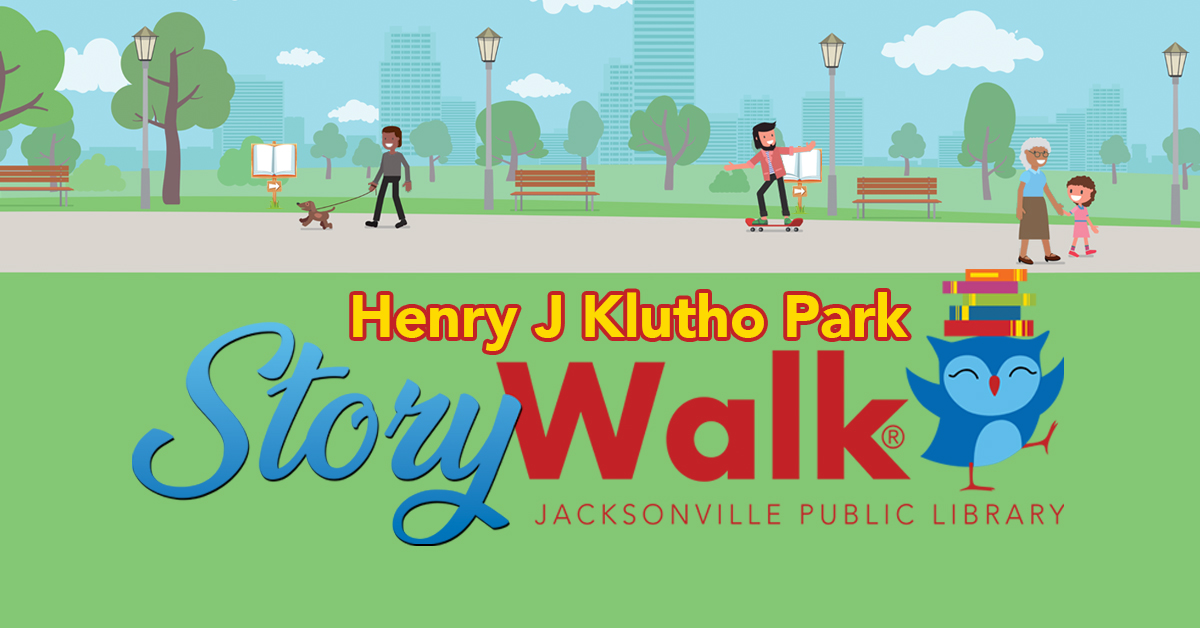 StoryWalk® is a fun and educational tool for children and adults to enjoy literacy, physical activity and the outdoors all at the same time. A StoryWalk® is a series of signs featuring sequential spreads from a children's picture book. Those pages are spread throughout the park so that community members can engage in reading children's books in a unique environment.
We are excited to announce that our first StoryWalk® features the children's book Over in a River, Flowing out to the Sea by Marianne Berkes. Pages from this book will be mounted on posts in Klutho Park allowing visitors to walk along the path, read the story, and participate in engaging learning activities that build essential literacy skills. Watch the video below featuring a special message from the author herself, Marianne Berkes.
StoryWalk® was created by the Jacksonville Public Library in partnership with the City of Jacksonville Parks, Recreation and Community Services department and the Springfield Preservation and Revitalization (SPAR) Council. The project was funded through a grant by the Northeast Florida Library Information Network (NEFLIN).
If you visit StoryWalk and take photos of your own, be sure to tag us @jaxlibrary and use the hashtag #storywalkjax!
Photos of the brand new StoryWalk® in Klutho Park!