Wednesday, January 20, 2021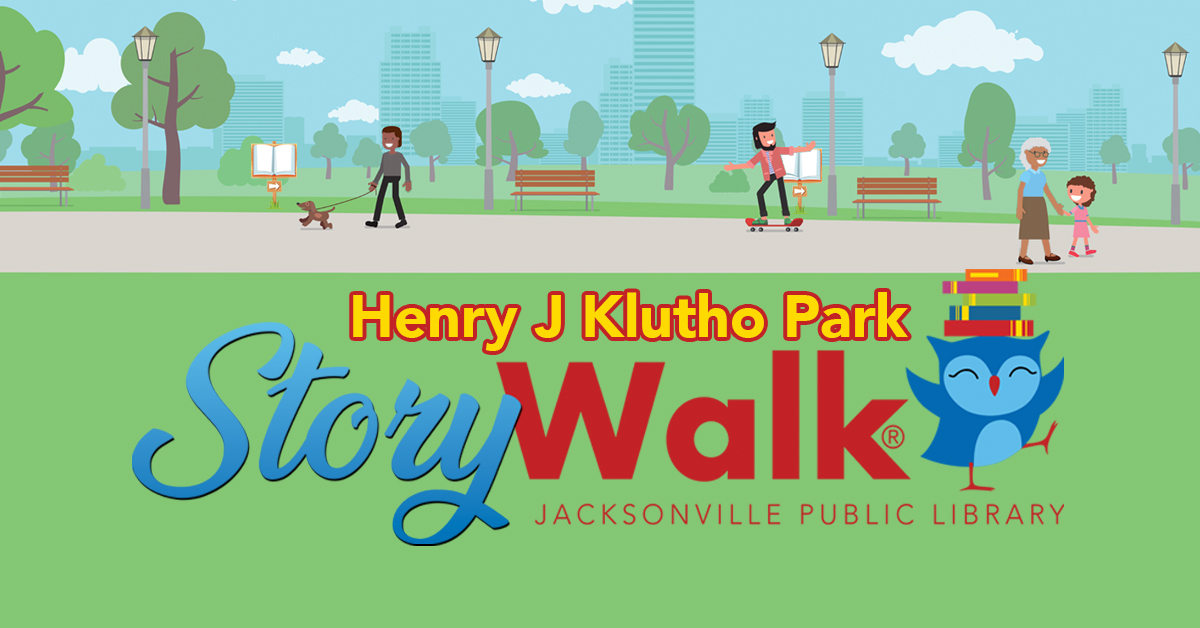 Looking for a socially-distanced and safe outdoor activity for the kids? Bonus: they also get to read a book! That's right: There's a brand new children's book installed in StoryWalk® at Henry J Klutho Park in Springfield (204 W 3rd St., Jacksonville, FL 32206)! 
"Tap the Magic Tree" by Christie Matheson is an interactive story about a magical tree. And it needs your child's help to change with the seasons!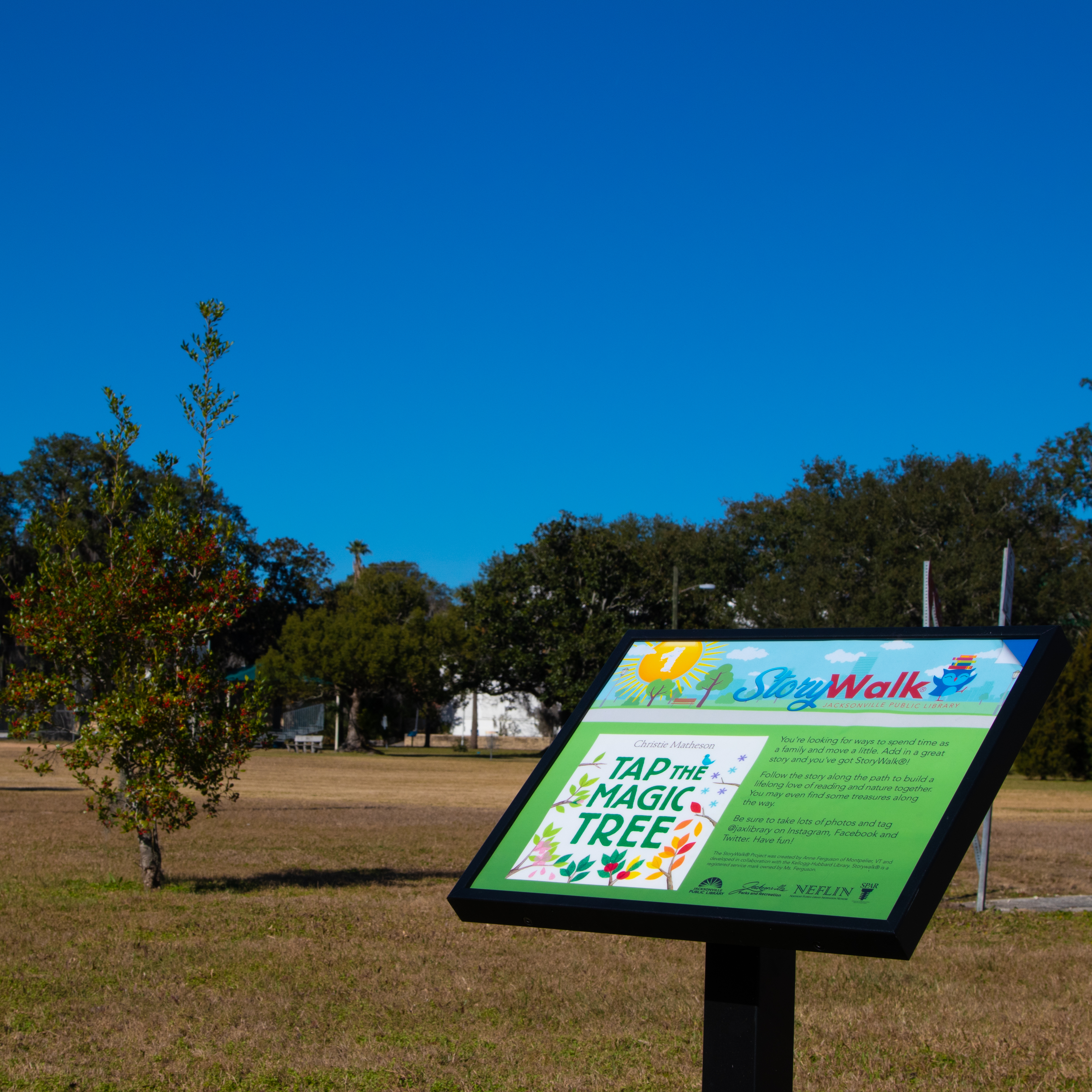 A StoryWalk® is a series of kid-sized signs featuring the disassembled pages of a children's picture book - all in order and spaced several feet apart along a walking path. It's like storytime at the library any time you want! Children and adults can enjoy literacy, physical activity, and the outdoors all at the same time.
StoryWalk® was created by the Jacksonville Public Library in partnership with the City of Jacksonville Parks, Recreation and Community Services Department and the Springfield Preservation and Revitalization (SPAR) Council. The project was funded through a grant by the Northeast Florida Library Information Network (NEFLIN). The StoryWalk® concept was created by Anne Ferguson of Montpelier, VT and was developed with the help of Rachel Senechal, Kellogg-Hubbard Library. 
There will be a new StoryWalk® book installed every three months.