Thursday, January 16, 2020
Join us on Wednesday, February 5th during Artwalk from 5 - 8:30 p.m. for the opening of the Northeast Florida Scholastic Art Awards Gold Key Exhibition, featuring award-winning artwork by middle and high school student-artists from counties across northeast Florida.
#A Must-See Exhibition
For 96 years, the Scholastic Art & Writing Awards have recognized the exceptional vision of our nation's youth. Established in 1923 by Scholastic Inc. founder Maurice R. Robinson, the Scholastic Awards have grown to become the nation's highest honor and largest source of scholarships for creative teens. All students in grades 7 through 12, whether in public, private, or home schools, can apply.
#Honoring Student-Artists of Northeast Florida
Northeast Florida Scholastic Art Awards (NEFSAA) has been the regional visual art affiliate for the Scholastic Art & Writing Awards for the last 10 years, offering recognition, celebration of, and college scholarship offers for visual art students in our area. This regional program is the single largest way we as a community are able to celebrate and honor our student-artists across northeast Florida.
NEFSAA handles the regional adjudication, awards, and art exhibitions for eight counties across northeast Florida including Baker, Clay, Duval, Flagler, Nassau, St. Johns, Union, & Volusia. Gold Key winners at the regional level automatically go on to the national competition.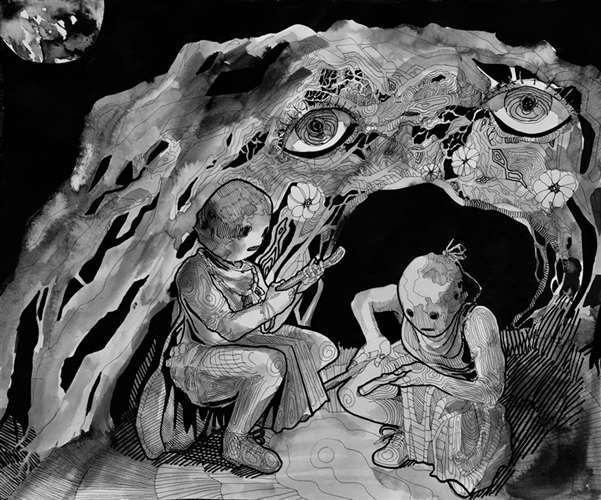 #Gold Key Winners' Work on Display at Main
The 2019 NEFSAA season collected and adjudicated over 2,500 student submissions from 863 students. 1,300 awards were distributed to 600 student winners. These regional award winners earned college scholarship offers from Savannah College of Art & Design, New Hampshire Institute of Art, Jacksonville University, and the University of North Florida.
Of the 340 students awarded regional Gold Keys, 44 went on to earn awards at the national level, including a Gold Medal Portfolio that carries a cash prize of $10,000!
This exhibition will feature works from the students who earned Gold Keys for their submitted art and will be on display from February 5 – March 18, 2020. Join us for the gallery opening on Feb. 5 from 5 – 9 p.m. at the Main Library.