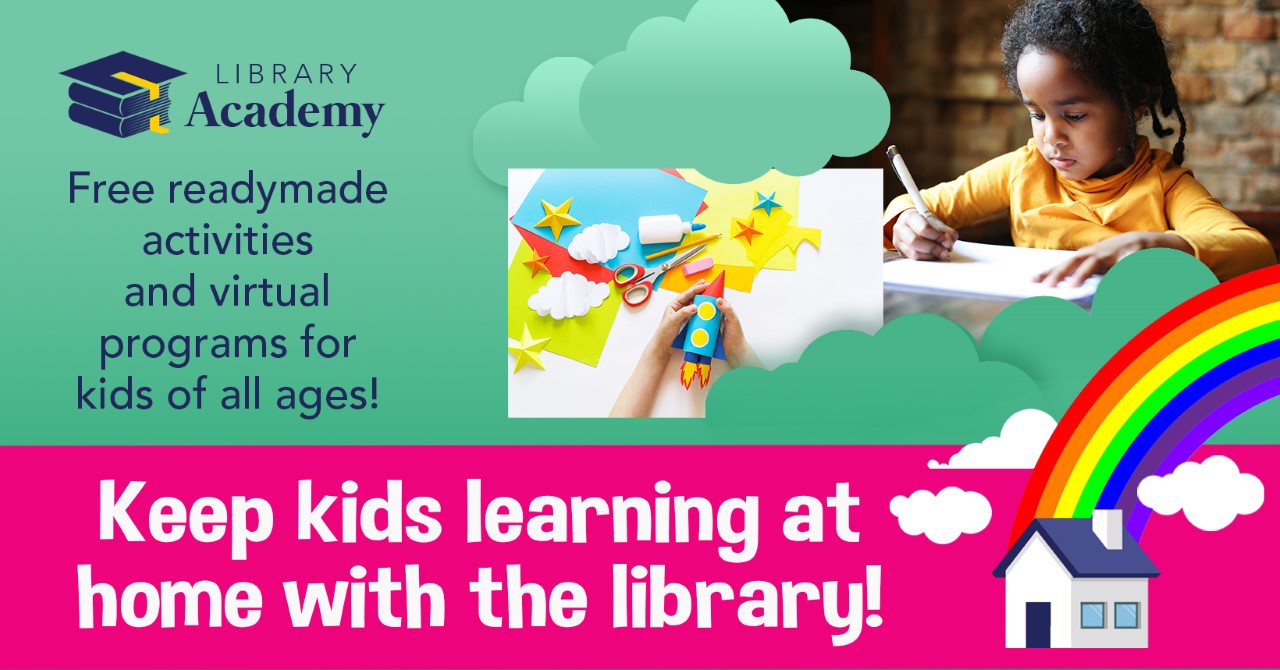 Now that the 2020 back-to-school season is here, we know that the return to school is unlike any other that has come before it for teachers, students, and parents. That is why Jacksonville Public Library is here to help with activities and tips you can use to play and learn at home with your child. From themed books to special virtual storytimes, to recipes, activities, and screen-free crafts - we'll share tips each week for your family to enjoy. If you are looking for ways to boost your kid's learning at home during back-to-school season, sign up for our new Library Academy. Library Academy newsletters will feature easy-to-use programs that you can use wherever you are. They each start with a great book, include tons of enriching activities, and coincide with a virtual library program that are designed to encourage reading motivation and build literacy skills. Learning is fun when you bring the library home! Enroll now. 
We also have a dedicated Facebook group for Library Academy that is the hub for Jacksonville Public Library's Youth Services department. In this group you will be able to connect with families in the community and library staff.  You will also find video storytimes, STEM programs, educational resources and more! Be sure to follow along for reading, learning & fun!
Bonus! When you sign up for our Junior Artist virtual program you can pick up a Junior Artist Take Home Kit and keep kids learning at home! They contain materials that will be used during the Junior Artist virtual programs.