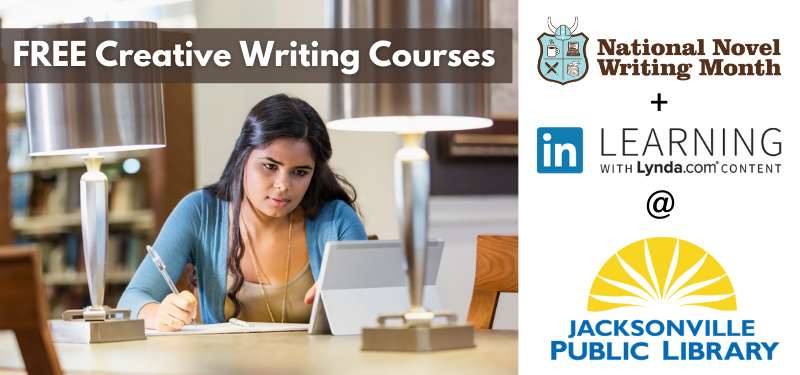 #Getting Creative with Writing
Are you a planner or are you a pantser? A newbie novelist or a published pro? Wherever you fall in the spectrum, you've likely heard of National Novel Writing Month. Last year, over 500,000 writers participated in the event – challenging themselves to write 50,000 words in just one month.
If you've participated in the past or you're a denizen of the internet, you probably know it by its shorter, hashtag-friendly name: NaNoWriMo. And really, with 50,000 words to write, who has time to spell it all out?! Seriously, though: It's a pretty ambitious task, even if you break it down to 1,667 words per day.
So how do you even get started? And how do you keep yourself motivated to finish?
#When in doubt, go to the Library…
While the NaNoWriMo website and community has several resources to help you get started – including partnerships with local writing groups, bookstores, and libraries – your success in this endeavor largely depends on the tools you have available to you. Luckily, your Library has several — including some you might not be aware of yet!
First, our Jacksonville Public Library's collection is full of writer's writers' resources, some that were created or are recommended by the other WriMos (that's what they call participants). No Plot? No Problem!: A Low-Stress, High-Velocity Guide to Writing a Novel in 30 Days by NaNoWriMo founder Chris Baty guides writers through four weeks of hard-core noveling. It also includes advice from other authors. Bonus: It's available for instant download as an eBook on Hoopla!
#LinkedIn Learning with Lynda.com content
Maybe the seat-of-your-pants approach isn't your thing. If you need some direction or inspiration, try one of the creative writing courses on LinkedIn Learning. These free, on-demand videos are broken down into small, digestible segments of about five- to 15-minutes each. You just need your library card and PIN to access these and other fantastic writing courses, taught by industry experts.
You can start with The Foundations of Fiction by novelist and writing coach Joanne Rendell and bestselling author Jessica Brody.
Brody also teams up with literary agent and freelance editor Mary Kole for Crafting Dynamic Characters.
Finally, if you're having trouble finding time to write, do check out Productivity Hacks for Writers by Jessica Brody. Of course, you could always try a book like Daily Rituals: How Artists Work by Mason Currey if you want to continue your learning offline.
#Is it worth it?
Hundreds of novels that began as NaNoWriMo projects have been traditionally published. They include New York Times Bestsellers like Sara Gruen's Water for Elephants, Erin Morgenstern's The Night Circus, Rainbow Rowell's Fangirl and Marissa Meyer's Cinder. Many more have been self-published, some to high acclaim.
#Post NaNo
Most NaNoWriMo novels don't see the light of day and that's okay. The challenge isn't to write a novel that's ready to publish on December 1. The challenge is to write 50,000 words of a novel. Most novels are between 60,000 to 100,000 words. So, it's likely the story won't be finished at the end of the challenge. But a NaNo project can be a great working first draft. After all, there's nothing to edit or rewrite if you don't have words on a page.
Once you're ready to publish — be that 1 month or 1 year later — the Library has a few options for you.
#An Insider's Guide to Publishing
Have a finished manuscript you're ready to pitch to agents and editors? In Sell Your Novel to a Major Publisher, Jessica Brody provides tips on finding agents, selling your book to multiple non-US markets, writing great query letters, and understanding the terms of your first contract. Brody is the author of more than 17 novels for teens, tweens, and adults.
#Self-Publishing
If you decide to self-publish your work as an eBook, the Library has two free tools you should know about. First, the Indie Author Project helps authors upload their work for inclusion into one (or both) of two online collections: Indie Author Project Florida and Indie Author Project Select.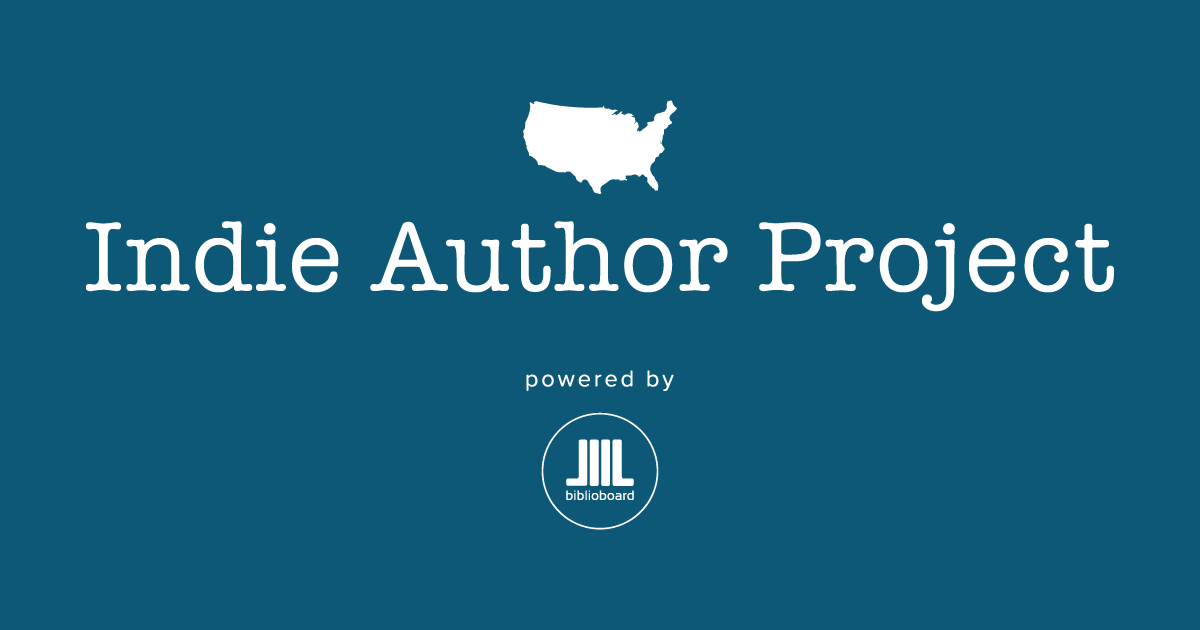 The former enables indie and local authors to self-publish through the Library and connect with book lovers in their home state. It's a great way to find new readers and get more exposure. If your work is in this collection, it can be checked out instantly by anyone in Duval County via Biblioboard Library (or their app). If you step outside of Jacksonville (or if you don't have geolocation enabled), you may have to sign in with your Library card. 
The latter is more selective (hence the name!). It is, however, a nationwide collection – chosen by editors of Library Journal and representing the best of each state collection. Select features New York Times and USA Today bestselling authors, numerous award winners, as well as the 2021 Indie Author of the Year Amy Rivers' award-winning title, All The Broken People.
Before you submit your work to Indie Author Project, you will need to format your novel. No matter where you are in the writing process, you can create, edit, format, and generate print-ready and e-book formats for your novel for free with Pressbooks. There's no need for expensive software!
If you go the traditional route or use print-on-demand, you can also submit your work for consideration to our Local Author Collection. If it meets the requirements of our Collection Development Policy, you could see your book on the shelves of your local library!
#Need more inspiration?
Don't forget about our author talks. On Wednesday, November 10 at 6:30 p.m., you can attend the Library's Lit Chat with Deesha Philyaw online. There's also limited seating at the Mandarin Branch Library if you'd like to attend in person.

Philyaw is the author of the short story collection The Secret Lives of Church Ladies, which will soon be adapted into an HBO Max series by Tessa Thompson's production company, Viva Maude. Philyaw will be interviewed by local writer and author, Nikesha Elise Williams. Philyaw will talk about her latest work, her writing process and more. Be sure to stay for the Q&A to get to know her better.
Happy writing!