Tuesday, January 21, 2020
Wednesday, Jan. 22 is National #LibraryShelfie Day. The New York Public Library's official definition of a library shelfie is, "A photograph that one has taken of oneself at a library, typically one taken with a smartphone or webcam, and shared via social media. Library Shelfie Day is celebrated on the fourth Wednesday of January and began in 2014." Book lovers from all over the world are invited to share their library shelfies on social media!
Below are some library shelfies from Jacksonville Public Library staff! Share your own photos this Library Shelfie Day by using the hashtag #LibraryShelfie.
#Amanda Toman celebrating #LibraryShelfie Day at the Main Library.
#Lana Carlson cozies up with a children's department favorite at the Beaches Branch Library!
#Even Curious George thinks #LibraryShelfie Day is awesome!
#Staff at Pablo Creek Regional Library cozied up with books for #LibraryShelfie Day.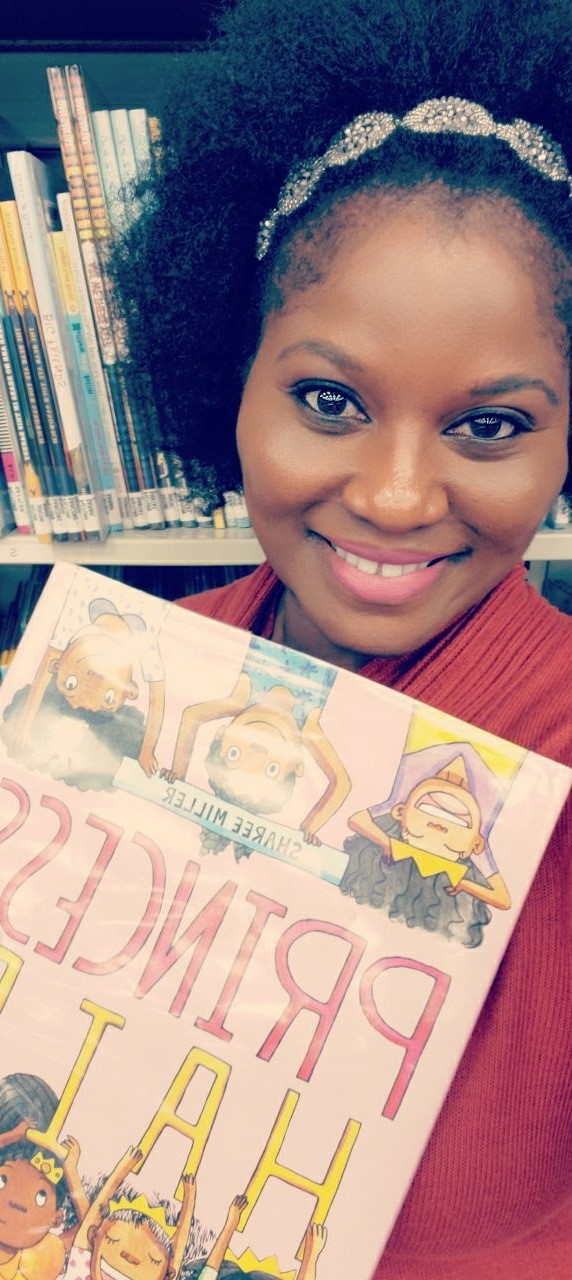 #Nerresa Posey celebrating #LibraryShelfie Day at Charles Webb Wesconnett Library!
#Brian Edmond getting into the #LibraryShelfie Day spirit!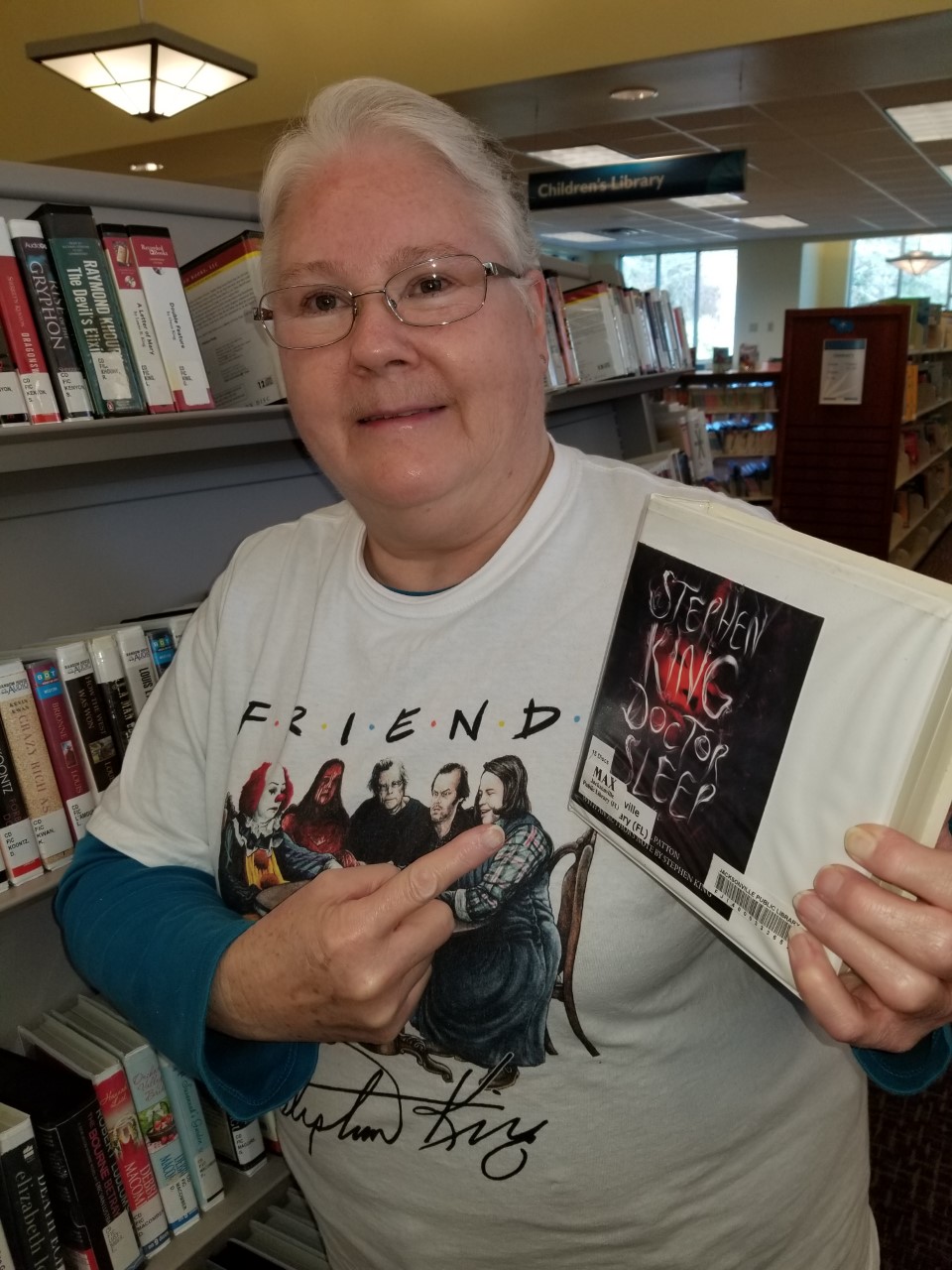 #Elise Fare with her favorite Stephen King audiobook (and t-shirt!) at Maxville Branch Library.
#Jackie Perry, Maria Griffith, Kathy Frazier, and Beverly Mason posing for some awesome #LibraryShelfies at Highlands Regional.