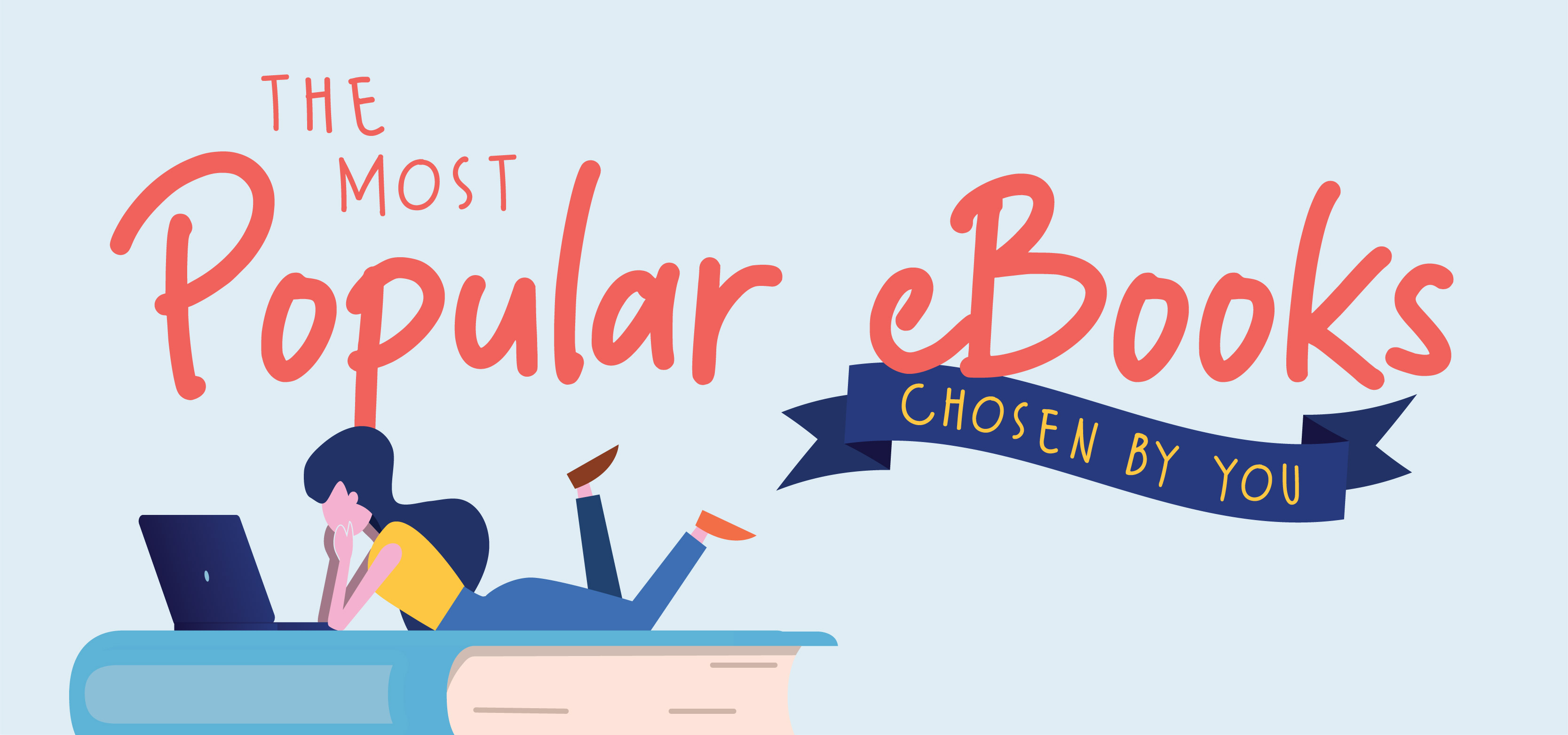 It's "Read an eBook Week"
We all know the basic benefits of borrowing eBooks. They are incredibly portable and available for free, 24/7 with your Library card. You have instant access to thousands of the Library's most popular books with the push of a button and you can take them with you practically anywhere. Reading eBooks doesn't mean you have to give up on print books, either. Sometimes, they're just the more convenient or accessible option. You can absolutely enjoy both – each for different reasons.
In the early days of the Coronavirus pandemic when library buildings all had to close to the public, the Library's digital collections were a literary lifeline. Now, of course, we have more options. Libraries are opening back up and everyone's following COVID safety protocols. But, sometimes and for some people: eBooks are still the better choice. Speaking of choice: between the thousands of titles available on OverDrive and Hoopla, you're spoiled for choice in what to read. Don't take our word for it, though. Check out these great eBooks popular with Jacksonville Public Library readers in 2020 and the first part of 2021:
Adult Booklist
Youth Booklist
If you have never checked out an eBook, now is a great time to start. It's never been easier, for one. You don't even need a computer or an eReader. You can simply download an app on your phone or tablet; use same device you probably already do for streaming or downloading other media.
If you need help with getting any of that set up, you can always call our Customer Contact Center at 904-255-2665. Our team will be happy to answer questions and troubleshoot basic issues with you. Usually, though, as long as you have a library card, internet, and some sort of device, you can go from zero to your-next-read in no time at all.
Need More Reasons to Read eBooks?
With eBooks, there's never any need to "return" your books. They check themselves back in automatically at the end of your loan period. You don't have to worry about damaging an eBook or losing it, either. You never have to worry about late fees or collections letters with eBooks, either. No one likes getting those! Granted: we're FINE FREE at the Jacksonville Public Library (until April 30, 2021). So, if you do have something out (even if it's long-overdue), now's the time to return it. And please do. Everybody should have a chance to enjoy it.
For what it's worth: the first full week of March is also Return of Borrowed Books Week. Did you know that at any given time, the Library has thousands of overdue books, some of them years overdue, that people just haven't returned? While it's sometimes fun to hear about a book that got checked back in after 30+ years (like the one in this video), it's definitely not a habit we like people getting into!
Accessibility
We can't talk about eBooks without talking about accessibility – particularly for people with vision problems or those who have physical disabilities. For starters, you can adjust the font size to turn any book into Large Print. Most eReader devices are much lighter and easier to hold than large hardcover books. Many eReaders also provide "text-to-speech," meaning it reads digital text aloud. What's more: eBooks are usually compatible with screen readers. For someone who's homebound or has trouble getting to the library on a regular basis: eBooks can provide a steady stream of content they can download from home.
It's also worth noting: eBooks are environmentally-friendly. They don't take up shelf space. They won't get lost under the seats in your car. Bookmarks are digital so they won't fall out (causing you to lose your place). You can even highlight text and make annotations. That's usually a big no-no with a borrowed book!
On top of all of that: There's thousands to titles to choose from, too… some of which may not even be available in physical format in your Library location. Some of our eBook providers also offer eAudiobooks, eMagazines, comic books, movies, and more. What's more: you don't even have to place a hold or wait for the next available copy if you're using Hoopla or Biblioboard Library. Everything on there is available for simultaneous use. Everyone on your block could be reading the same eBook.
Where You Can Get eBooks
Here's a quick rundown of your eBook options with the Jacksonville Public Library: