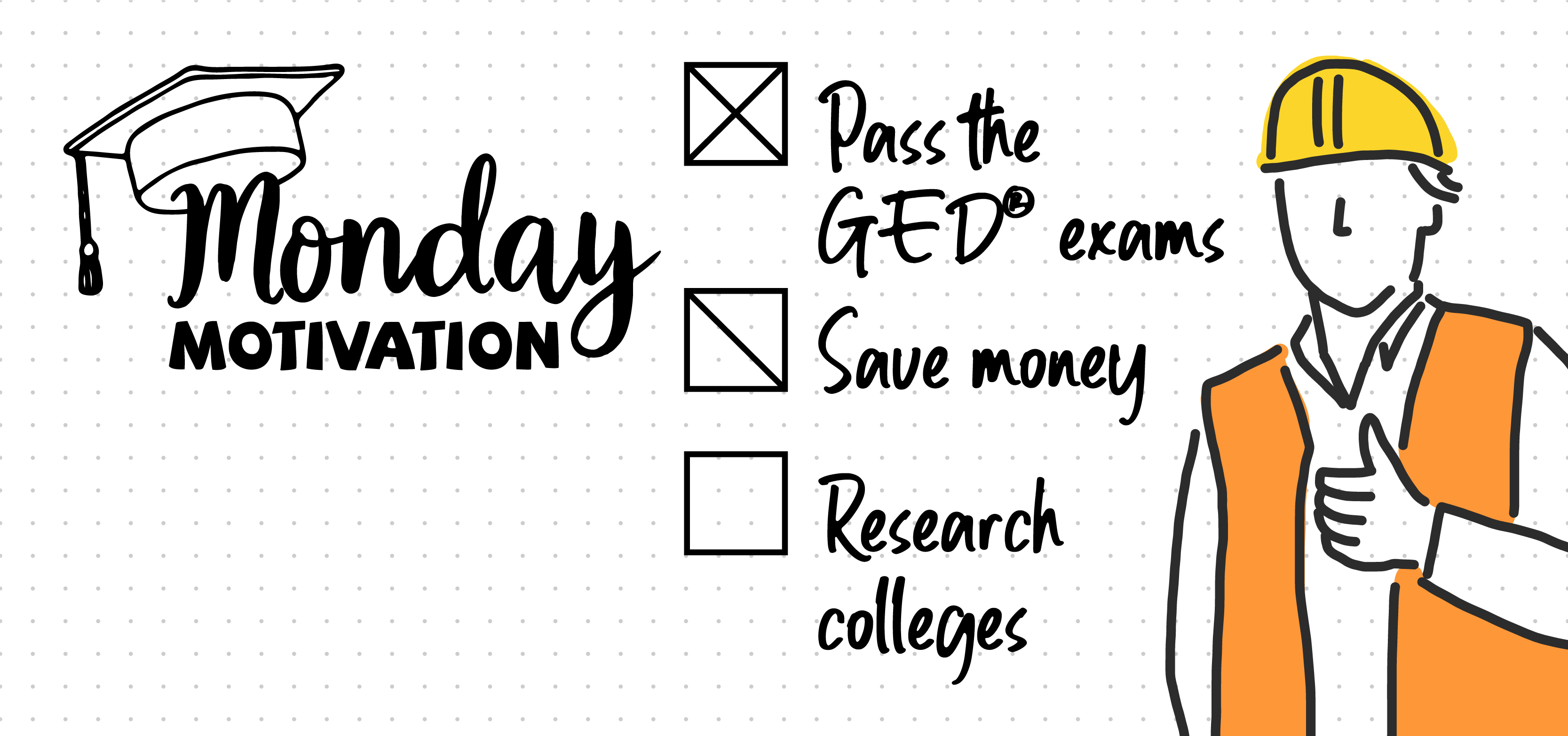 GED® Student Success Story
Dennis Hoffman's education was put on hold when he decided to leave school to help take care of his teenage sister's children. Through it all, he never gave up on his dream that "one day" he would continue his education. Finally, that day came when Dennis enrolled in the GED® Test Prep program at the Library's Center for Adult Learning (CAL). Not only did he earn his GED® within six months, shortly thereafter he landed a full-time job with benefits at the Amazon warehouse.
Although he can't be certain that the GED® made the difference in the job offer he accepted, he admits that previous job searches typically came up empty. He explained, "I've put in applications in the past and I heard nothing, no response at all. Since the GED®, I've gotten [more] calls."
Dennis and his family have had to overcome many unexpected life circumstances that, at times, inhibited Dennis from getting the education he desired. While those days are long gone, they serve as a constant reminder of how far Dennis has come—and how far he still wants to go.
For Dennis, his biggest fear about the GED® was the math, which he ended up passing the first time around. He says it feels "really good" to have his GED®. "I plan on going to college later on... maybe do something with my hands like electrical work," he said.
"I told my friend to come to the library. It's a good experience. I cannot recommend it enough… I'd shout it from the rooftops if I could."
When asked what he would say to others who may be procrastinating about getting their GED®, Dennis said enthusiastically, "Keep going. I know it sounds cliché but just do it. Pay attention and get going."
Do you know anyone who would benefit from GED® or ESOL (English for Speakers of Other Languages) classes at the Library? Encourage them to reach out to us. Whatever their own goals may be, we can help them get from "someday..." and guide them on their way toward celebrating their own personal "Success Story."
CAL instructors are often asked, "How long will it take me to pass the GED Test®?" and the answer is always, "It is up to you." The length of your journey will depend on your starting point. Some subjects you may need more review than others. Some students take a few months, some take a few years. It is our mission at CAL to provide the support you need so you can move toward your next personal or professional goal, as quickly as possible.
Please note: Due to COVID safety, all classes are currently being offered virtually, through Zoom©. These live learning sessions connect you directly with a CAL instructor. Check the Events Calendar for dates and times. Classes are FREE!
If you have questions, please call the CAL offices at (904) 255-6135 or send an email to JplAdultLearning@coj.net.