Wednesday, October 12, 2022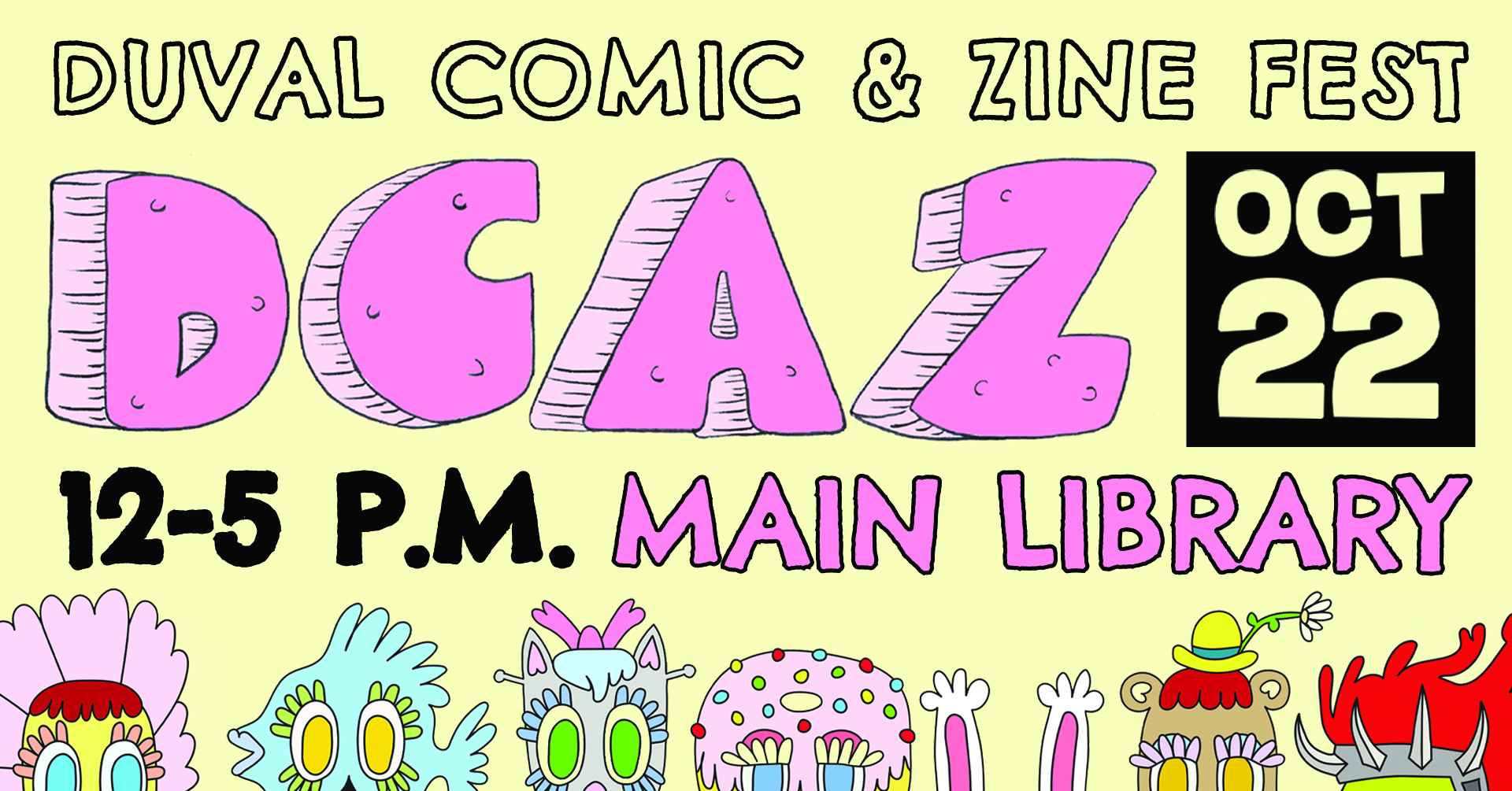 #Self-Publishing Celebration
Join us for the first-ever Duval Comics and Zine (DCAZ) Fest, celebrating local, self-published media such as mini-comics, small press, alternative press, underground art and DIY media. The event takes place on the first floor of the Main Library Saturday, October 22 from 12 – 5 p.m.
#What can I expect?
You'll have a chance to meet just under 50 zine and comic makers who are sure to bring a heavy dose of eclectic, often bizarre, and infectiously colorful art right to the very heart of downtown Jacksonville! There will also be food trucks outside at James Weldon Johnson Park.
#Make, trade and READ zines!
The first 250 attendees to check out material from the library's Zine Collection will get a free tote bag! The event will also include workshops related to zine-making and self-publishing, a Risograph press printing demonstration, and three "Lit Chat" author events!
#Short talks with local creators
If you're a fan of Lit Chats but short on time, you'll love our new "Lit Chat Author Talk," a 30-minute program consisting of a 20-minute presentation and 10 minutes of audience Q&A. Both of these events take place in "The Lounge at 303 North," located just inside the Library's Laura Street entrance.
First up, we have poet and zinester Kiana Blaylock at 12:30 – 1 p.m. She hopes to create and facilitate safe spaces for Black folk in Jacksonville. Check out her blog and her digital zine, SHIFT.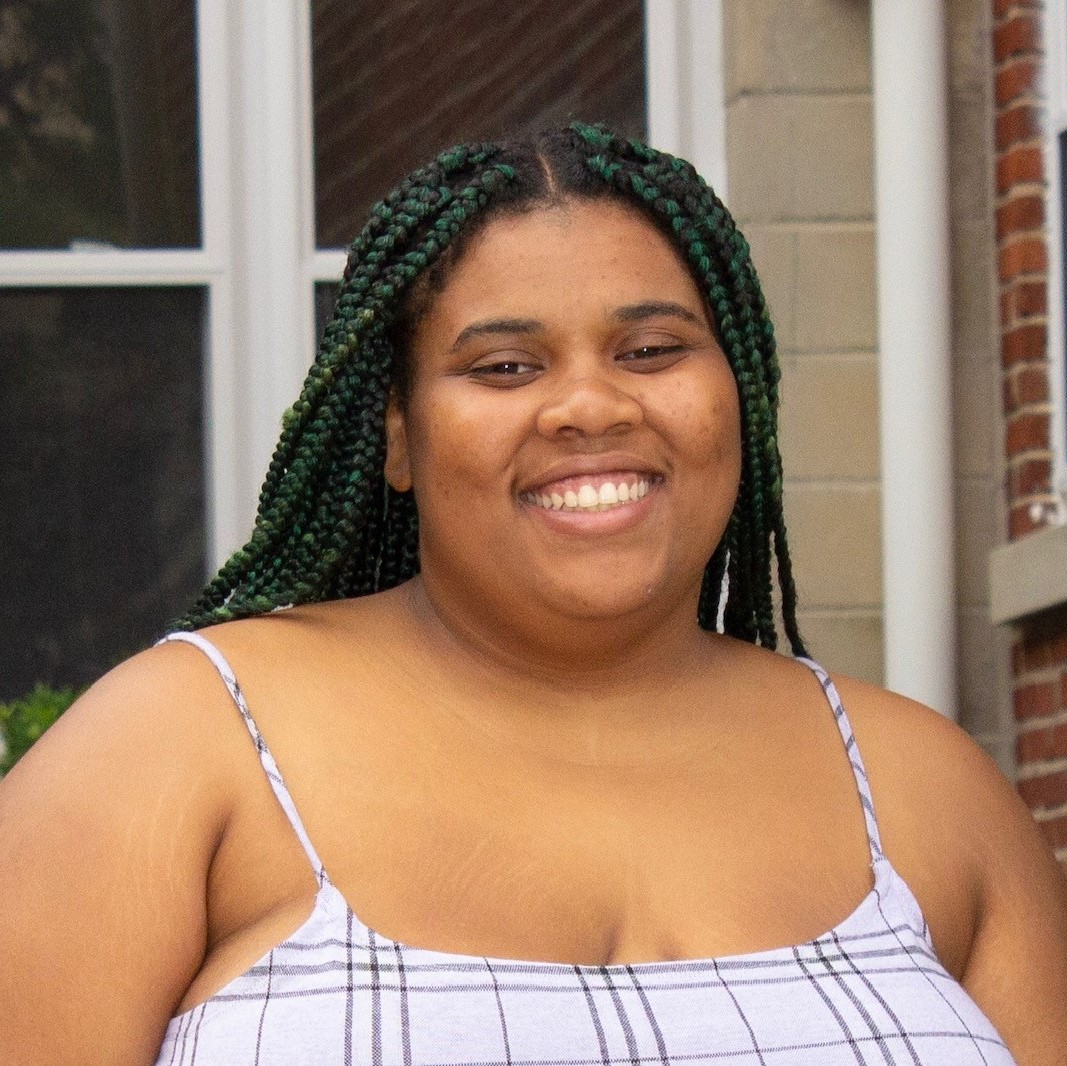 Get to know Emma Jensen from 1:30 – 2 p.m. She's an Australian comic artist and editor based in Gainesville, Florida, and the Assistant Executive Director for the Sequential Artists Workshop.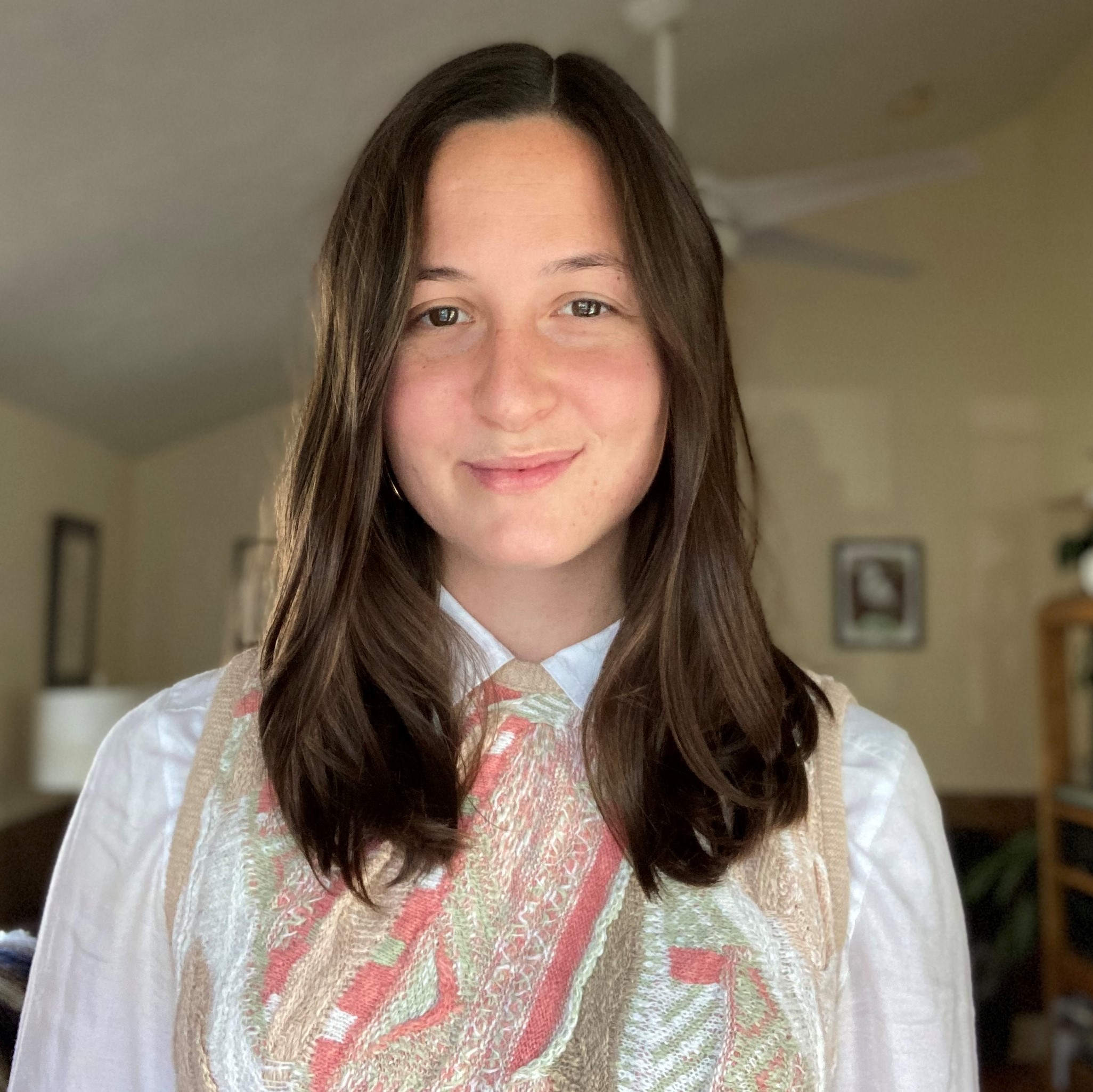 #Keynote
Don't miss our Lit Chat Author Interview with Eisner and Ignatz Award-winning cartoonist, illustrator and YouTuber, Jim Rugg. He'll talk with Jacksonville's own Badr Milligan of the Short Box podcast! They'll talk about Jim's career in the vast and wild world of zines and comics. The interview takes place from 3:30 – 4:30 p.m. on the first floor of the Main Library (right in the center of all the DCAZ action). If you can't make this Lit Chat in-person, join the livestream via Zoom!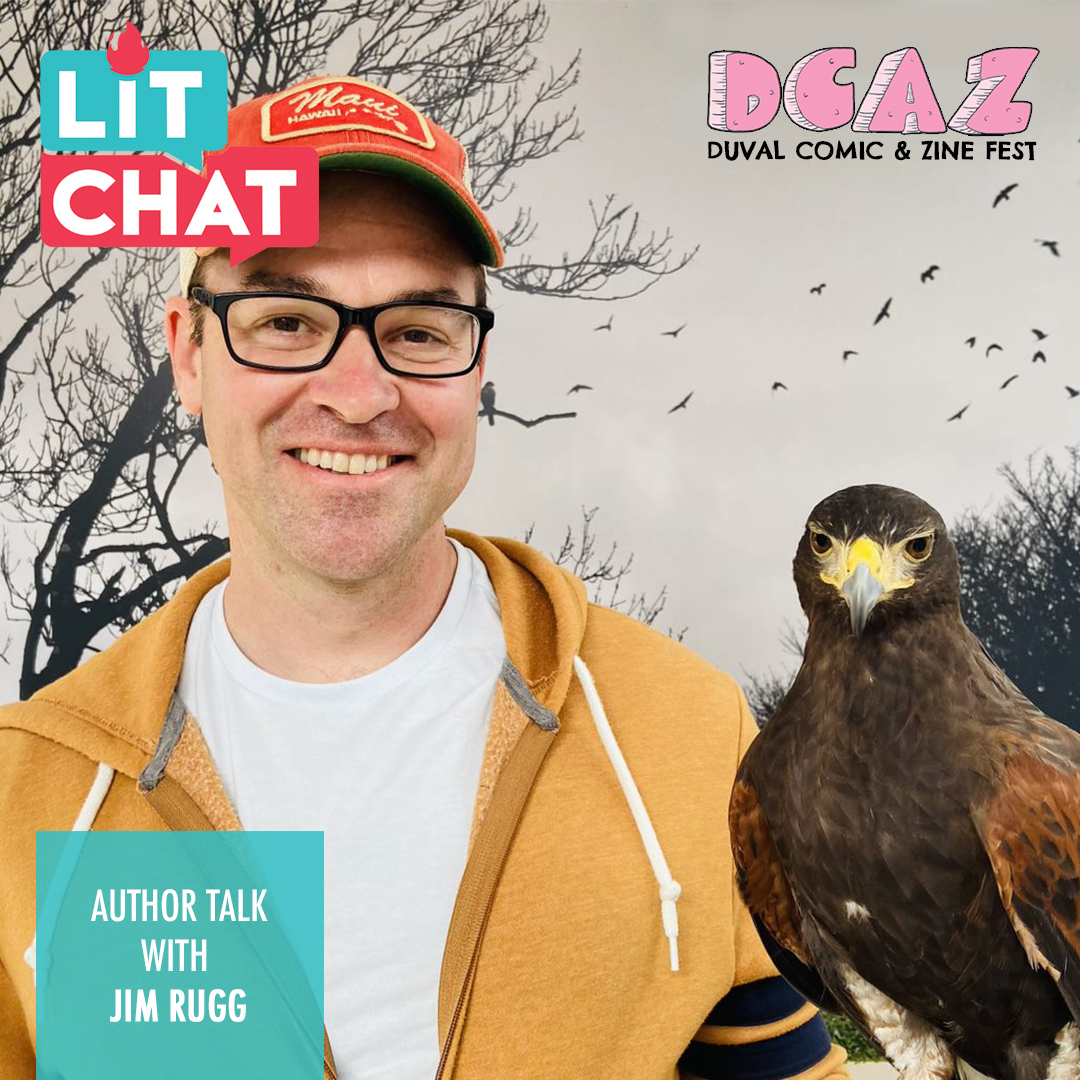 Jim Rugg is best known for his work on The P.L.A.I.N. Janes, Street Angel, and the recent Hulk: Grand Design retrospective. But he's dipped into a variety of arenas, from the small to the massive, within the world of cartooning and illustration. This is a great opportunity to learn from a comics industry veteran who also knows the ins and outs of self-publishing.
Copies of Jim's books and comics will be available to purchase on-site from Gotham City Limit.