Thursday, January 9, 2020
Jax Book Fest 2020 is right around the corner! If you're planning to spend leap day at our biggest event of the year, here are 5 things to know about this year's keynote speaker, Brad Meltzer:
1. He's a #1 New York Times bestselling author. Brad Meltzer is the #1 New York Times bestselling author of The Inner Circle, The Book of Fate, and ten other bestselling thrillers including The Tenth Justice, The First Counsel, The Millionaires, and The President's Shadow. His newest thriller, The Escape Artist, debuted at #1 on the bestseller list. His most recent book, The First Conspiracy, is his first non-fiction and is about a secret plot to kill George Washington.
2. He's a television host. He is the host of Brad Meltzer's Lost History on H2 and Brad Meltzer's Decoded on the History Channel. The Hollywood Reporter recently put him on their list of Hollywood's 25 Most Powerful Authors.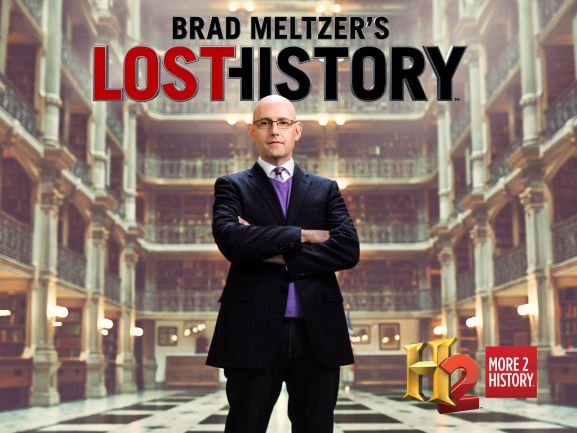 3. He's responsible for helping find the missing 9/11 flag that the firefighters raised at Ground Zero. Using his television show, Brad Meltzer's Lost History, he told the story of the missing flag and asked Americans for their help in returning it. Four days later, a former Marine returned the flag after seeing the episode. (It's now on display at the 9/11 Museum in New York!)
4. He has a series of educational (and adorable) children's books. Ordinary People Change the World is a series of picture book biographies intended to help kids build character, kindness and compassion, one real hero at a time. Check them out from the library below:
5. He was a featured Ted Talk speaker. When you die, what will your obituary say? Brad Meltzer talked about the enduring power of legacy in his Ted Talk presentation, "How to Write Your Own Obituary." 
Saturday, Feb. 29, 2020
10 a.m. – 3 p.m.
Main Library, 303 Laura St. N.
The Jacksonville Public Library Foundation is hosting a private cocktail reception with Brad Meltzer on Friday, February 28. Tickets are available here.