Wednesday, October 30, 2019
Book lovers rejoice! The first-ever Beaches Reader Fest will be held at the Beaches Branch Library on November 16, 2019. With the intention of connecting readers with authors, the festival will feature panel discussions, writers' groups including Northeast Florida Sisters in Crime and the Science Fiction & Fantasy Writers Group of Jax, and a self-publishing workshop to help emerging writers.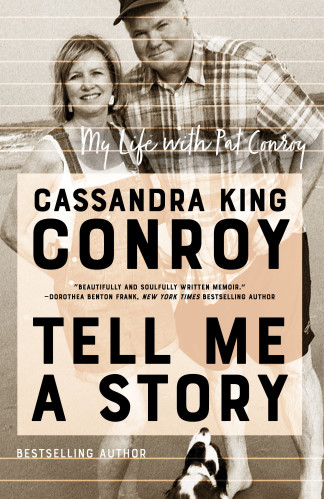 The Beaches Reader Fest will feature bestselling author Cassandra King Conroy as a keynote speaker, along with more than 15 local authors. Conroy has written five novels, numerous short stories and articles, and a recently published memoir about her late husband Pat Conroy, critically acclaimed author of The Prince of Tides and The Great Santini.
Local authors featured at the event include Heather Ashby, Kathryn Bain, Dave Baranek, M. C. Finotti, Ruth Coe Chambers, Vic DiGenti, Dorothy Fletcher, J.W. Garrett, Shannon Greenland, Belinda Hulin, JD Hunter, Krista Keating-Joseph, Susan Kiernan-Lewis, G.W. "Bill" Reynolds, Elle Thornton, Bruce Thomason, and David Weiskircher.
Event Details:
Date: Saturday, November 16, 2019
Time: 10:30 a.m. - 2:30 p.m. 
Location: Beaches Branch Library
600 3rd St., Neptune Beach, FL 32266
Event Schedule: 
10:30-11:30: Coffee with Cassandra
Community Room
Keynote speaker and best-selling author Cassandra King Conroy will discuss her new memoir, Tell Me a Story: My Life with Pat Conroy. Books will be available for purchase and signing and complimentary coffee and pastries will be served.
12:15-12:45: "Write Stuff": Author Panel Q & A
Community Room
Join our panel of local authors Vic DiGenti, Dorothy Fletcher, Belinda Hulin, Heather Ashby and Dave Baranek as we ask our "librarian-approved", thought-provoking and most unusual questions we hope they have never been asked before.
1:00-2:30: E-publishing Resources for Writers
Community Room
Jacksonville Public Library loves writers! Through our website, you can now create, edit, format, and generate print-ready and e-book formats for your book with Pressbooks, no matter where you are in the writing process. By submitting your book through SELF-e, you can earn readers and build buzz on your book. Our e-Specialists will discuss and demonstrate these resources and answer your questions.
11:30-2:30: Readings by Local Authors
Browsing/Periodicals Area
Join our participating local authors throughout the day as they read selections from their work.
In the Children's Department
Activities, crafts and readings by local children's authors are planned through the event. Spirit, the reading dog, will be on hand from 11 a.m.-12 p.m.
The Friends of the Beaches Branch Library is sponsoring the festival to celebrate its 40th anniversary. The Friends are a nonprofit volunteer organization that support the library and raise money for programs, resources, and library upgrades. Cheers to 40 years of working with this fantastic organization!