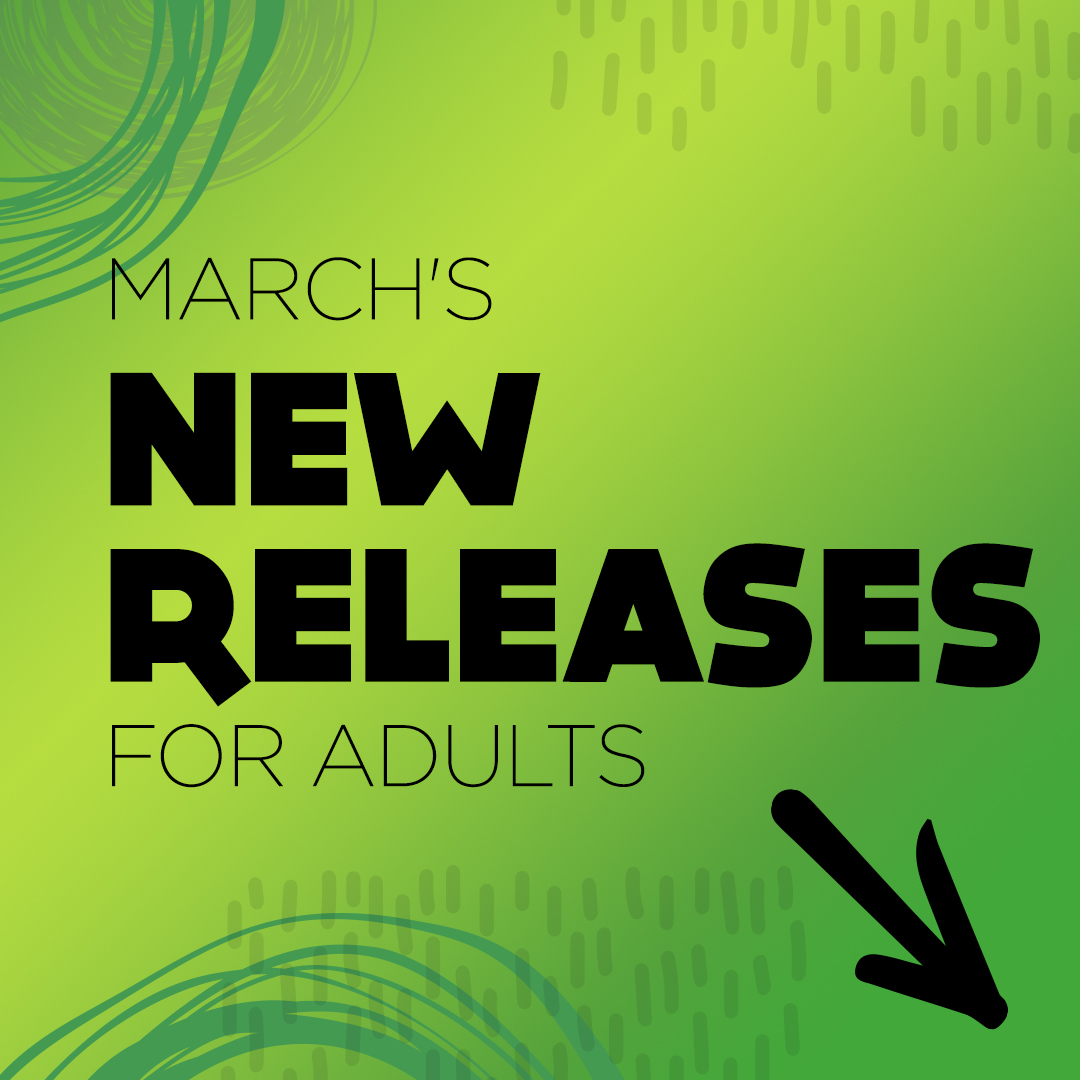 #March 2021 New Book Releases For Adults
A new month means new book releases here at Jacksonville Public Library! We're welcoming in March and the spring season with a fresh list of anticipated new reads you can borrow this month with your library card. 
#1 best-selling author Stephen King returns with a brand new novel titled Later, reminding us that he is a master in the genre of the kids-with-strange powers. This book is about the secrets we keep buried and the cost of unearthing them. 
If you are in the mood for mystery and suspense, be sure to check out the brand new thriller, The Night Gate from international best-seller Peter May. The Night Gate spans three generations, taking us from war-torn London, the Outer Hebrides of Scotland, Berlin and Vichy France, to the deadly enemy facing the world in 2020. In this novel, May shows us why he is one of the great contemporary writers of crime fiction.
In celebration of Women's History Month, why not check out the new book release Women in White Coats by Olivia Campbell? This book tells the remarkable story of three Victorian women who broke down barriers in the medical field to become the first women doctors, revolutionizing the way women receive health care.
Keep reading for March's most anticipated books, and be sure to check out our top 5 most anticipated new-reads of 2021 while you're at it! Don't forget that a lot of these books you can download a digital copy of through Hoopla or Overdrive. Or if you prefer a hard copy, try out our curbside pickup service which is fast, stress-free, and available to make all your reading quick, easy, and safe!