#Manga: The Thing To Read For Fans Of Anime!
In celebration of Graphic Novels in Libraries Month, guest blogger Andrea Markle will do a shelf highlight on the Jackonville Public Library's Manga collection. 
It is required to shelve various materials when working at the library, i.e. books, audiobooks, CDs and DVDs. But, one of my favorite sections in the library to shelve are the Teen Graphic and Adult Graphic areas. This is mainly due to the fact that I am personally a fan of the Japanese graphic novels, otherwise known as manga.  
I can remember getting into reading manga during my time in middle school, and have continued to read them throughout high school, college and even to where I am in life.
One of the charms of manga is the fact that it is an elaborate story, broken down into various, numbered volumes. Sometimes you may pick up a standalone, single-volume story, but that is the anomaly. Often times when you pick up a new manga series, and "BOOM!" you're in it for the long haul! 
However, trying to purchase all those volumes for any given series, let me just say, it is quite an expensive endeavor. In my younger days, I remember doing household chores to earn an allowance, just so I could purchase those volumes on my own. It took time, effort and money to obtain, but I still have my personal collection of manga to this very day. 
Nowadays, with having to work for a living, and pay for normal, routine expenses, I still try to buy manga when I can… but only a few select series. Yet, new series are continuously being published. Conversely, there are older series that I never got a chance to pick up before. There are also numerous series that were started many years ago, and are still being updated currently! Basically, when you finish one series, there's always another series waiting for you to explore and enjoy. Chances are, you might even find yourself reading a couple, if not several series at a time.   
Now, this is how the library comes in to play. Your public library has changed the game to benefit avid manga readers, like myself, and those who are curious about checking out this unique format of books, without actually having to break the bank! Additionally, with the advent of streaming sites, more and more viewers are able to access anime [Japanese animation] than ever before. Anime is typically adapted from manga series but most current anime series release just one, 22 minute episode per week, which coincides with the episodic releases originally set in Japan.  
It's certainly nice to have a new episode to look forward to watching at the end of the week, but what do you do when you're so invested in the show and just want to find out what happens next? For example, take the popular superhero society teen series, My Hero Academia. Anime viewers, myself included, know that we have just finished watching the arc with Overhaul, but may find ourselves wanting to read about the upcoming School Festival, or find out what's on the horizon beyond that.  
Well, we have you covered! The Jacksonville Public Library currently carries volumes 1-21, and is in the process of ordering the latest volumes (volume 22-23). I highly suggest checking them out, and if there are not available, there is always the option of placing them on hold. Or perhaps, check out the spinoff series, My Hero Academia: Vigilantes? It's set within the same universe, and focuses on new characters as well as features some familiar faces from the main series.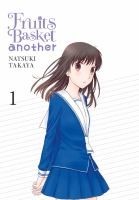 If you're extra curious, we also own one of the light novels, My Hero Academia: School Briefs. Just note that as a light novel, this will be more of a traditional book with only a handful of illustrated pages. However, in my humblest opinion it is still a good read, especially if you adore the My Hero Academia characters. 
But, what if you've started watching an anime series and have devoured every possible episode until…you're halted? And, the anime is on a break, as the animation studio works on making the next season. 
Or, the horror of horrors, there might not be any further anime adaptations for that series! But then you start to think, "There has to be more to the series, right?"  
Well, good news! There could be a manga series for that anime, and your local public library carries it on their shelves. 
For example, Fruits Basket is an older manga series, published in English starting in 2004 and concluded in back in 2009. It initially had an anime series in the early 2000s, but it didn't cover the full story. At the time, we thought, "maybe we won't get a full anime adaptation but thankfully we'll have the books." 
Well, just last year (2019), old and new fans were promised a full, updated, anime adaptation to this beloved manga series by the animation studio. And may I mention, this is quite rare and a definite cause for celebration. However, there may now be viewers picking the series up for the first time, and can't wait for the next season to air to find out what happens. 
This is where the library's has you covered as well! With the volume's new republications in collector's editions, there are multiple volumes bound into one. We currently have Fruits Basket Collector's Editions volumes 1-12. If you have already finished reading those, there is a small epilogue series, called Fruits Basket Another.  However, if you want to know what happens to your favorite characters, several years down the road, I'd suggest checking out Fruits Basket Another. Just  make sure to finish the main series first, because everything in the epilogue is spoiler territory!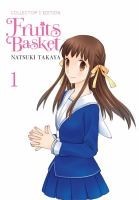 These are just a couple examples of how the library can help you find out what's in store for you with your favorite anime series. Or, you could check out the manga titles first, and look into the anime later. It works both ways! 
Before I conclude, here are a few of my favorite manga series (ranging in different genres and subject matters) and are most thankfully, available here at the Jacksonville Public Library. I would readily recommend them for those interested: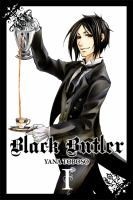 Skip Beat Vol. 1-43.      
Black Butler Vol. 1-28       
Silver Spoon Vol. 1-10 
In/Spectre Vol. 1-9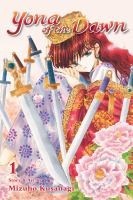 Yona of The Dawn Vol. 1-21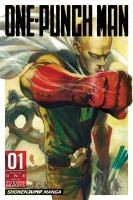 One-Punch Man Vol.1-19 
It's certainly worth checking your local public library to see if they carry your favorite series!  It's even a great place to discover and check out a new one! If they don't currently have the book/series you are looking for, as a library card holder, you can request the library to pick it up. You simply have to "suggest a purchase." It doesn't cost anything, or hurt to ask. Plus, others are probably hoping to check it out as well!
The Jacksonville Public Library continually works to obtain the latest volume (or the next chapter) so you can finally find out what happens next.  So, while you're anxiously awaiting for the next episode of My Hero Academia, Fruits Basket, or another popular anime series, why not check out the manga version? Or, check out a new series entirely while you're browsing through the graphic novel sections of the Jacksonville Public Library.  New titles and new volumes are constantly being added, in addition to the older series that are available for you to check out for the first time. 
Whichever you choose, I wish you happy reading to both old and new manga readers!