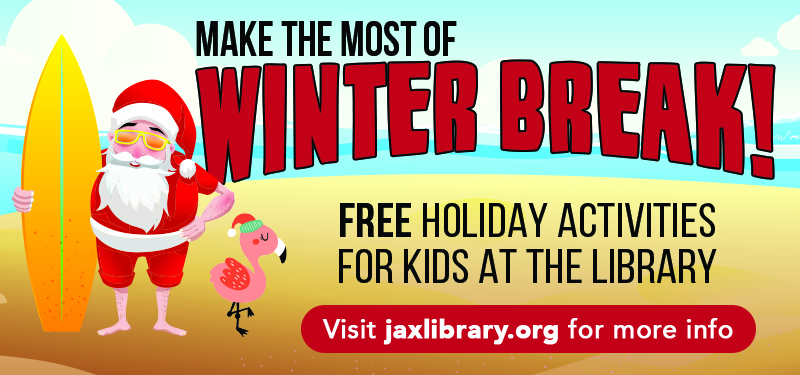 The kids are home from school, family is in town to visit and you need something fun for the whole family to do (or maybe just a quiet place to escape). Look no further than the Library for great ideas during your winter break! Make plans to read, play, create, and have fun with us either in branch or from the comfort of your home this holiday season.
Check out the events calendar for all holiday-themed programs, like Live From The Library with the Jacksonville Zoo. These programs will feature real, live "animal ambassadors" and a variety of bones, furs and feathers for participants to touch!
Your local library will also have drop-in games, crafts and tons of other fun activities! Be sure to search system-wide in our online calendar to find a new program that works for you!
Here are a few quick links to get you started: 
Also, if you are looking for a program for yourself, we have a full list of Adult Programs as well. 
Please note our holiday hours: All Libraries are closed on December 23, 24, 25, and 26, and reopening on Tuesday, December 27. All Libraries are closed on  Monday January 2, and reopening on January 3, 2022 with regular hours.