If you love the mystery and suspense of a gripping crime fiction novel, you must check out Michael Wiley. Dr. Wiley is a local author and literature professor at the University of North Florida. He sat down with us recently on our Completely Booked podcast to chat about his latestv novel, Monument Road, and yes– that's the Monument Road here in the Arlington area of Jacksonville leading up to the once bustling and beloved Regency Mall.
Dr. Wiley is a thriller and mystery writer. Reviewers of his novels say that his books are dark and gritty, "noir" or "Southern Noir," and his novel Monument Road stays true to that hype. It is a robust, thrilling tale set right here in our own backyards. Wiley does a superb job describing the ambiance of Northeast Florida, and for Jacksonville natives, it's a unique experience to read such haunting fiction that takes place in a familiar area. In his latest novel, he writes about Regency Mall, Philips Highway, and other well-known Jacksonville spots.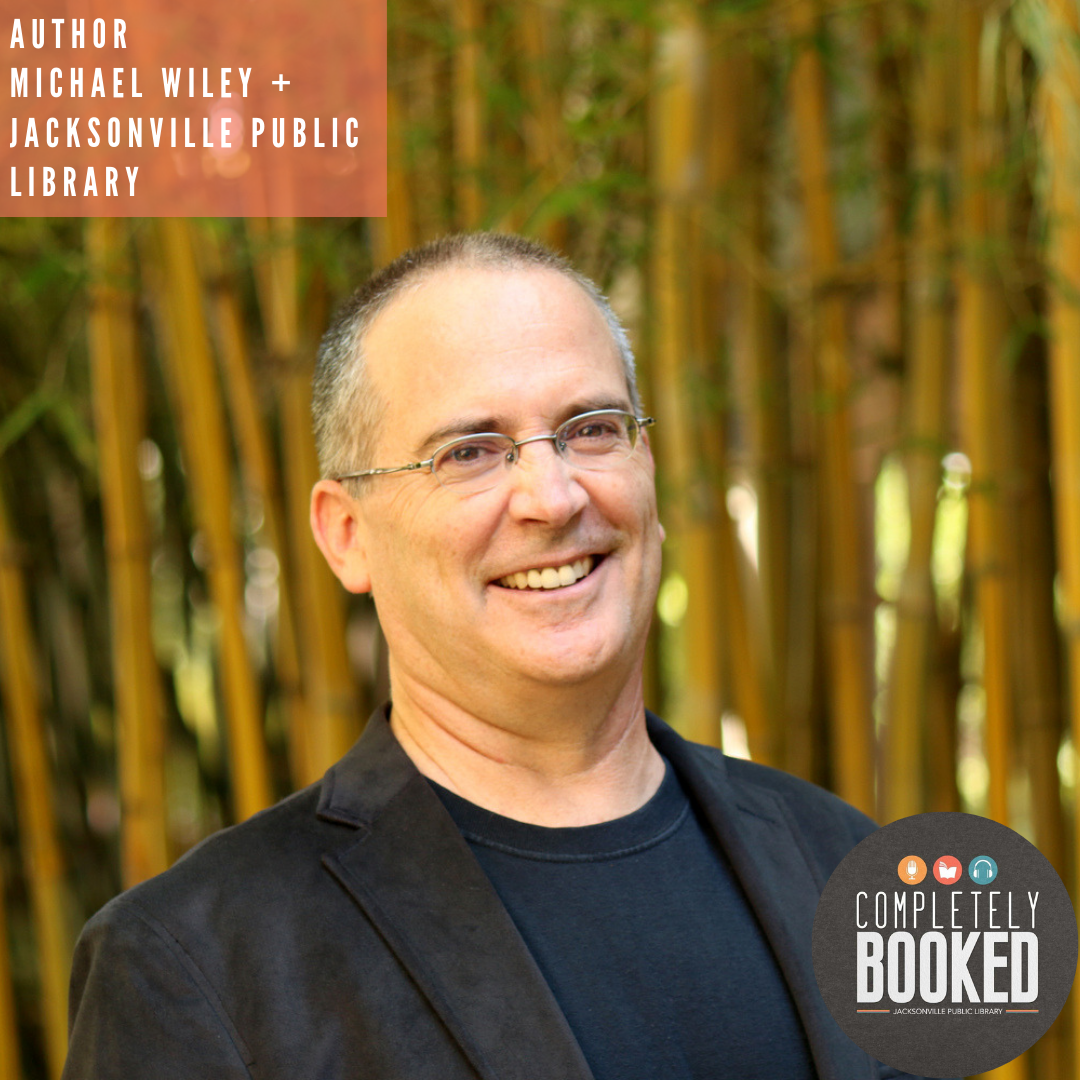 Dr. Wiley also authors the Detective Daniel Turner series including Blue Avenue, Second Skin, and Black Hammock, which are all set in the Jacksonville area as well. Dr. Wiley grew up in Chicago and lived and worked in the neighborhoods where he sets his Shamus Award-winning Joe Kozmarski Private Detective series including A Bad Night's Sleep, The Bad Kitty Lounge, and The Last Striptease. He has also written two books of literary criticism, Romantic Geography (1998) and Romantic Migrations (2008).    
Dr. Wiley tells us about his writing process and the peculiar research that goes into writing crime fiction. Check out the podcast below: 
Dr. Wiley will be at the West Branch Library on September 9 to discuss Blue Avenue. Find more information about the event here. We've also included all of Dr. Michael Wiley's published books to date that are available in our catalog, as well as his top 5 crime novels he's read or reread this past year.
West Branch Book Club Discussion Monday, Sept. 9 at 6 – 7 p.m. West Branch Library
Author Michael Wiley will join us as we discuss Blue Avenue, a novel in his Daniel Turner Thriller series, set in Jacksonville. A variety of his books will be available for purchase and to have signed.
#Dr. Michael Wiley's Books
#Dr. Michael Wiley's Top 5 Picks