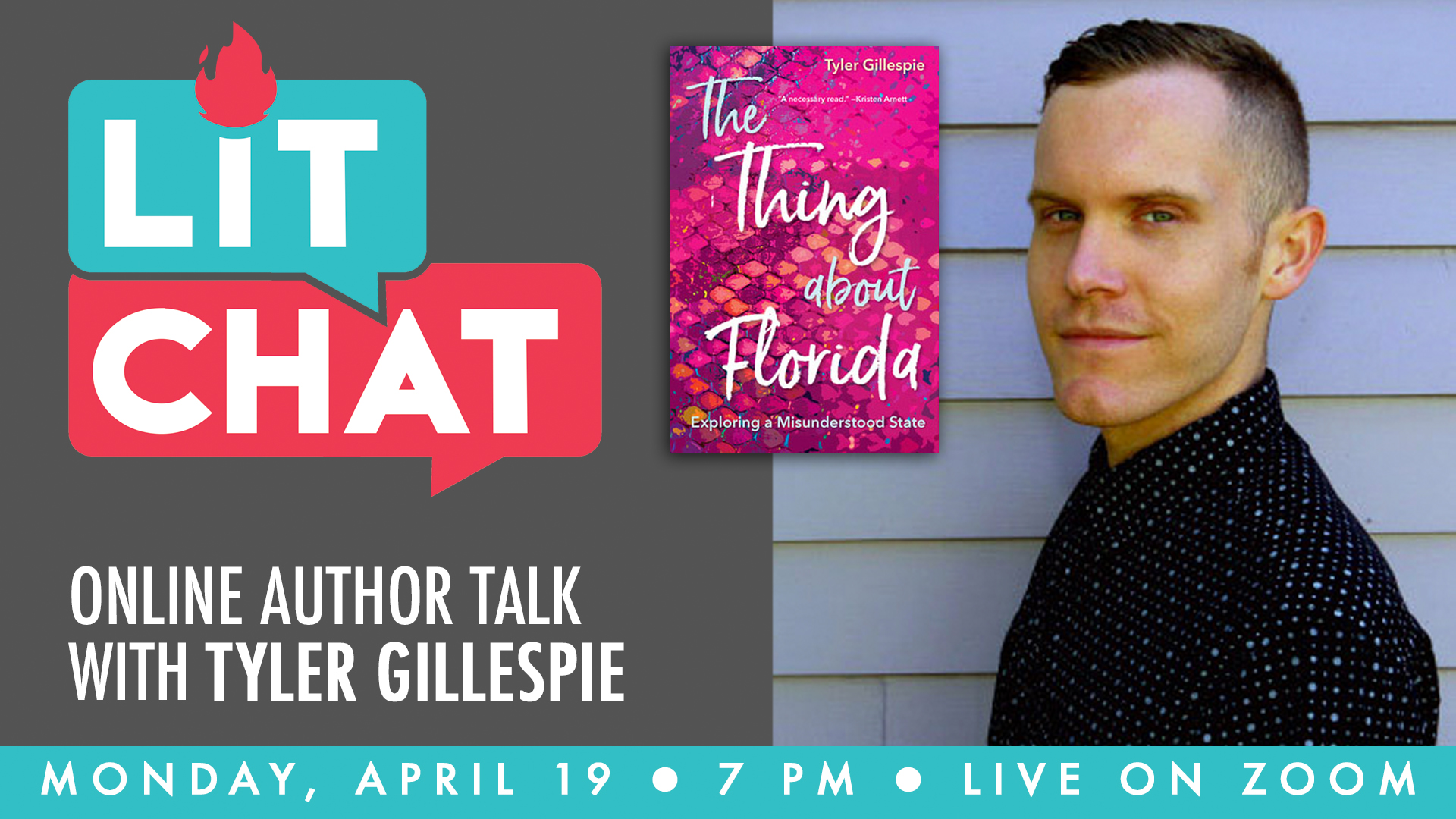 We all know a "Florida Man", but how many of us want to admit to being one? In The Thing About Florida, author Tyler Gillespie takes on the strange people and stories of the Sunshine State from the perspective of a fifth-generation Florida native. Gillespie joins us to talk about what he discovered in his quest to learn more about the state we all call home.
Tyler Gillespie is a fifth-generation Floridian who went to undergrad at the University of Central Florida and did a master's program at the University of South Florida St. Petersburg. He quarantined with his grandmother in Largo (near Clearwater) for the past year. His Twitter handle is @TylerMTG. 
#JOIN:
Lit Chat with Tyler Gillespie, Monday, April 19, at 7pm. Click here to register.
#READ:
Check out The Thing About Florida from the library's print collection, or find Gillespie's earlier work, The Awkward Phase, in ebook format on hoopla.
Need more weird Florida stories? Check out a book highly recommended by Gillespie, Craig Pittman's Cat Tale: The Wild, Weird Battle to Save the Florida Panther.
#EXPLORE:
Tyler Gillespie's recommendations for exploring more of those things about Florida
If you're in an indoors, research mode, Gillespie references a Civil War diary in The Thing About Florida that is scanned and available for viewing on the Florida Memory website.
If you've got the itch to get outdoors and discover some Florida history in person, you can plan a trip to see the Weeki Wachee mermaids.
And if you're looking to learn more about present-day Florida, you can check out The Marjorie, a publication covering women and the Florida environment with the tagline "Reclaim #FloridaWoman".