Thursday, October 8, 2020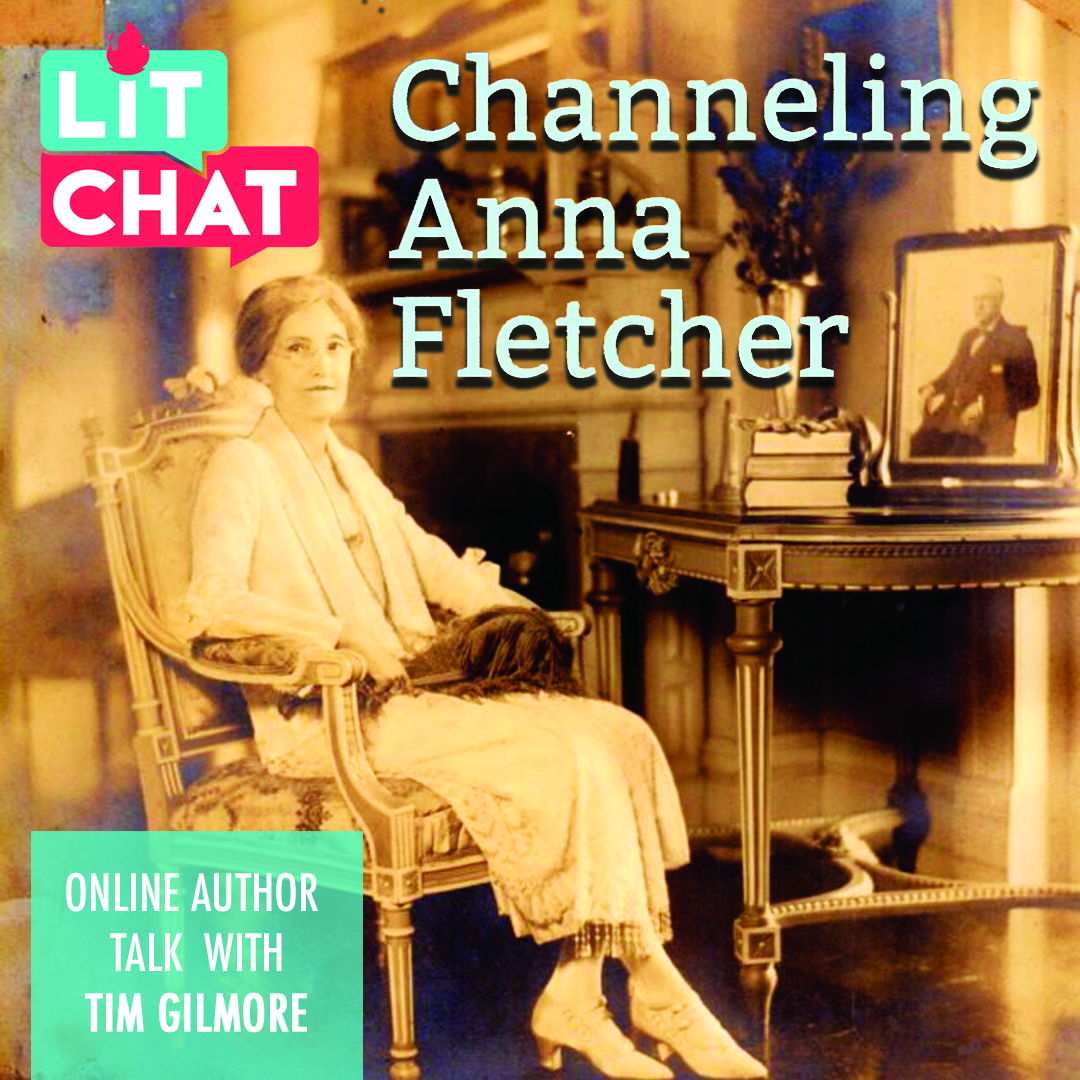 Jaxpsychogeo.com founder, Florida State College at Jacksonville Professor, JaxbyJax Literary Arts founder and author Dr. Tim Gilmore joins our Lit Chat series on Wednesday, October 14th, at 7 pm. Tim will be discussing his recent book Channeling Anna Fletcher: On Seances and Women's Rights. Click here to register.
Interested in learning more about Tim Gilmore and his body of work? Check out the activities below. 
#Read:  
As the wife of Duncan Upshaw Fletcher, a Florida senator and twice mayor of Jacksonville, Anna Louise Fletcher spent her life navigating a political wife's roles and responsibilities, and advocating for women's rights in a time when they were few. While her husband devoted his life to the political realm, Anna dedicated hers to the spiritual. She hosted séances at the Fletcher home in Jacksonville, wrote books about spirits and ectoplasm, and argued the cause of Spiritualism against Harry Houdini before Congress. Channeling Anna Fletcher is a story of a woman who struggled to find a voice, wield strength, and exercise purpose, despite the restrictions of her time. 
Tim Gilmore writes about the haunted South and is the author of 20 books, including  The Devil in the Baptist Church: Bob Gray's Unholy Trinity, In Search of Eartha White: Storehouse for the People, The Mad Atlas of Virginia King, and Stalking Ottis Toole: A Southern Gothic. Gilmore is the founder of JaxbyJax, a literary arts festival for Jacksonville writers. He teaches Literature and Writing at Florida State College at Jacksonville, where he was awarded a 2018 Distinguished Faculty Award. Gilmore was also the Cultural Council of Greater Jacksonville's 2018 Literary Artist of the Year, and earned a Melody Starr Anne Bishop Community Service Award from the City of Jacksonville for his service on the 2018 Jacksonville City Council's Civil Rights History Task Force. 
#Listen:  
Listen to JPL's Completely Booked Podcast with Tim Gilmore on Channeling Anna Fletcher: On Seances and Women's Rights. Click here to listen to the podcast.  
Or catch up with Tim about some of his favorite stories on his Jax Psychogeo site on another episode of Completely Booked. Click here to listen to the podcast. 
#Watch: 
First Coast News reporter Anne Schindler interviews Tim Gilmore about telling Jacksonville's stories. Click here to watch the interview.  
#Explore: 
Tim Gilmore is the writer and creator of www.jaxpsychogeo.com, a project that explores place and catalogues the Southern Gothic by telling nearly 550 stories of strange and historic locations in and around Jacksonville, Florida. Click on the link above to explore the dark side of your favorite part of town!