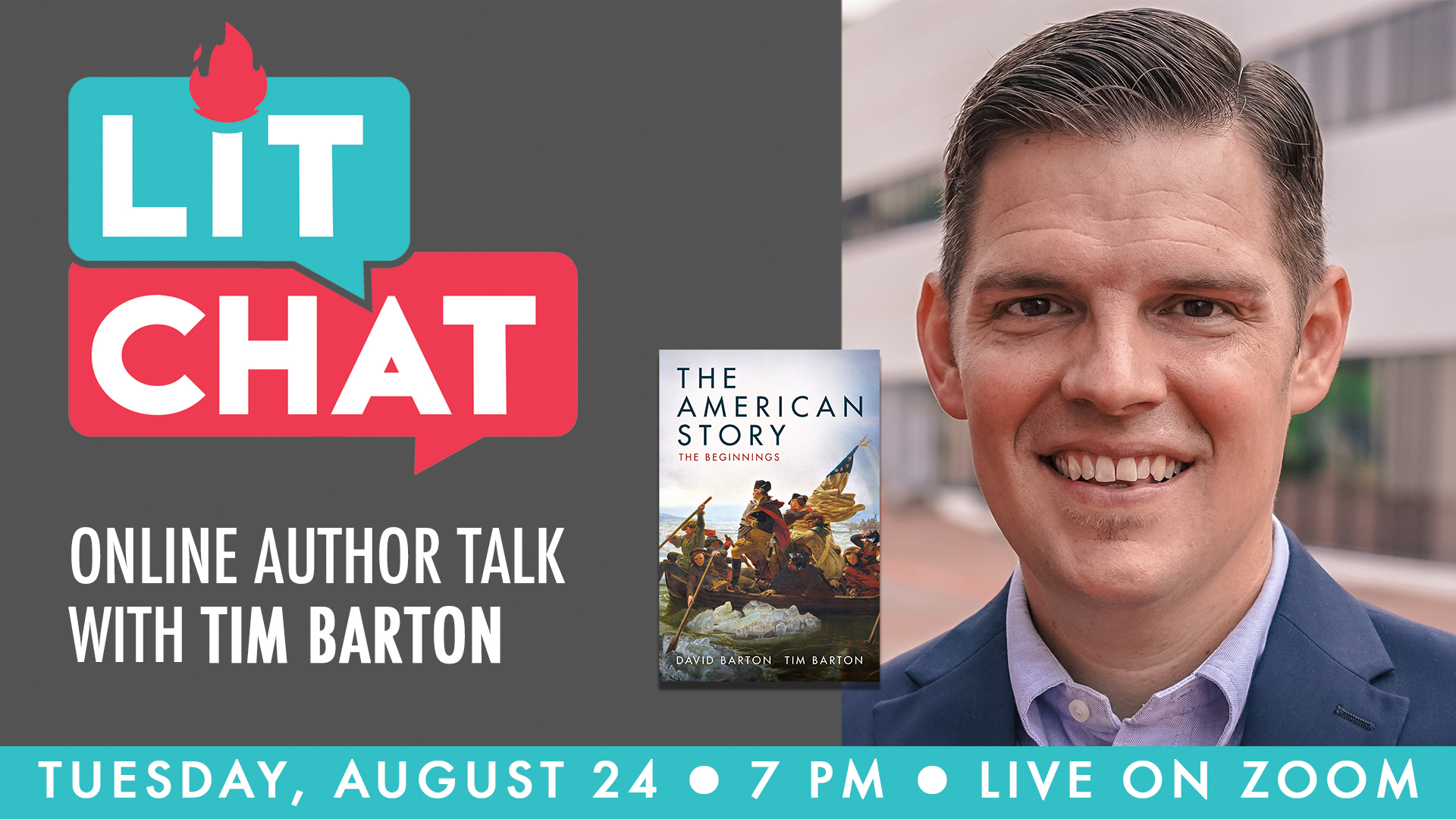 Tim Barton is the President of WallBuilders, a national pro-family organization that presents America's forgotten history and heroes, with an emphasis on our religious, moral, and constitutional heritage. WallBuilders has been recognized from coast-to-coast for its work in education, history, law, and public policy, integrating the elements of Biblical faith and morality throughout all aspects of American life and culture.
Tim is an ordained minister and has worked in a variety of church staff positions, including as youth minister, worship leader, and assistant pastor. He now spends countless hours in WallBuilders' library of tens of thousands of original documents, researching the truth of America's founding and exposing the lies regarding our history that currently permeate our society. He consults with numerous state and federal legislators on policy and legislation and speaks to a variety of groups across the nation each year.
Tim's ability to tell the story of America's past, while helping audiences understand how that connects to the present and what steps should be taken for the future, has inspired audiences nationwide. Tim has been a guest on numerous national television and radio programs including The Ben Shapiro Show, the Glenn Beck Program, Louder With Crowder, TBN, Andrew Wommack Ministries, Believer's Voice of Victory, and many others.
Regardless of where he is, Tim speaks into the lives of those around him, encouraging them to live passionately and to follow Christ whole-heartedly.
#JOIN:
Tim Barton joins our Lit Chat series on Tuesday, August 24th, at 7 pm. Tim will be discussing his book The American Story: The Beginnings. Click here to register. 
#READ:
The American Story: The Beginnings by Tim Barton and David Barton Our past is filled with captivating accounts of the brave and the cowardly; of heroes and villains; of atrocities, corruption, and greed as well as self-sacrifice, honor, and redemption. America is not perfect. Yet we have a compelling story of those seeking religious and civil freedom, escaping oppression, pursuing opportunity, and often joining hands to achieve common goals. The American Story highlights this cooperation and presents some of the interesting moments and people that reveal God's Providence in America. We have a fascinating history that must be remembered.
Pendulum by Michael R. Drew and Roy Williams Politics, manners, humor, sexuality, wealth, even our definitions of success are periodically renegotiated based on the new values society chooses to use as a lens to judge what is acceptable. Are these new values randomly chosen or is there a pattern? Pendulum chronicles the stuttering history of western society; that endless back-and-forth swing between one excess and another, always reminded of what we left behind.
The Bullet Proof George Washington by David Barton Colonial George Washington's perilous experiences in the French and Indian War are chronicled in this riveting account of God's providence and protection. The only officer on horseback to avoid being shot down, young Washington openly attributed his miraculous escape from harm to the intervention of a sovereign God. A story once founded in student textbooks, this awe-inspiring adventure is recaptured in a modern edition complete with maps and illustrations.
#WATCH:
Constitution Alive Season 1 Join Christian historian David Barton and former Texas legislator Rick Green as they advocate for the original intent of our founding documents in this one-of-a-kind set on the meaning and purpose of the Constitution. Go article by article through the Constitution and the Bill of Rights, and learn more about executive orders, the Electoral College, the powers of Congress and the president, freedom of religion, and more. Shot on location at Independence Hall in Philadelphia, Constitution Alive is a truly unique opportunity to regain an intimate knowledge of the Constitution every American citizen should have.
Creating the Constitution - Episode 14 of the History of the United States-Kanopy The Revolution was not even over before the ramshackle nature of the Articles of Confederation began to show at the seams. A convention assembled in Philadelphia in 1787 to construct a constitution, which proposed a single executive president, a bicameral Congress, and a judiciary.
#EXPLORE:
Amazed at the number of documents Tim Barton used to write The American Story, you need to check out the Jacksonville Karpeles Manuscript Library Museum. The Jacksonville Karpeles Manuscript Library Museum's primary mission is the preservation and educational presentation of the writings of great authors, scientists, composers, philosophers, statesmen, sovereigns, and leaders, from all periods in world history.