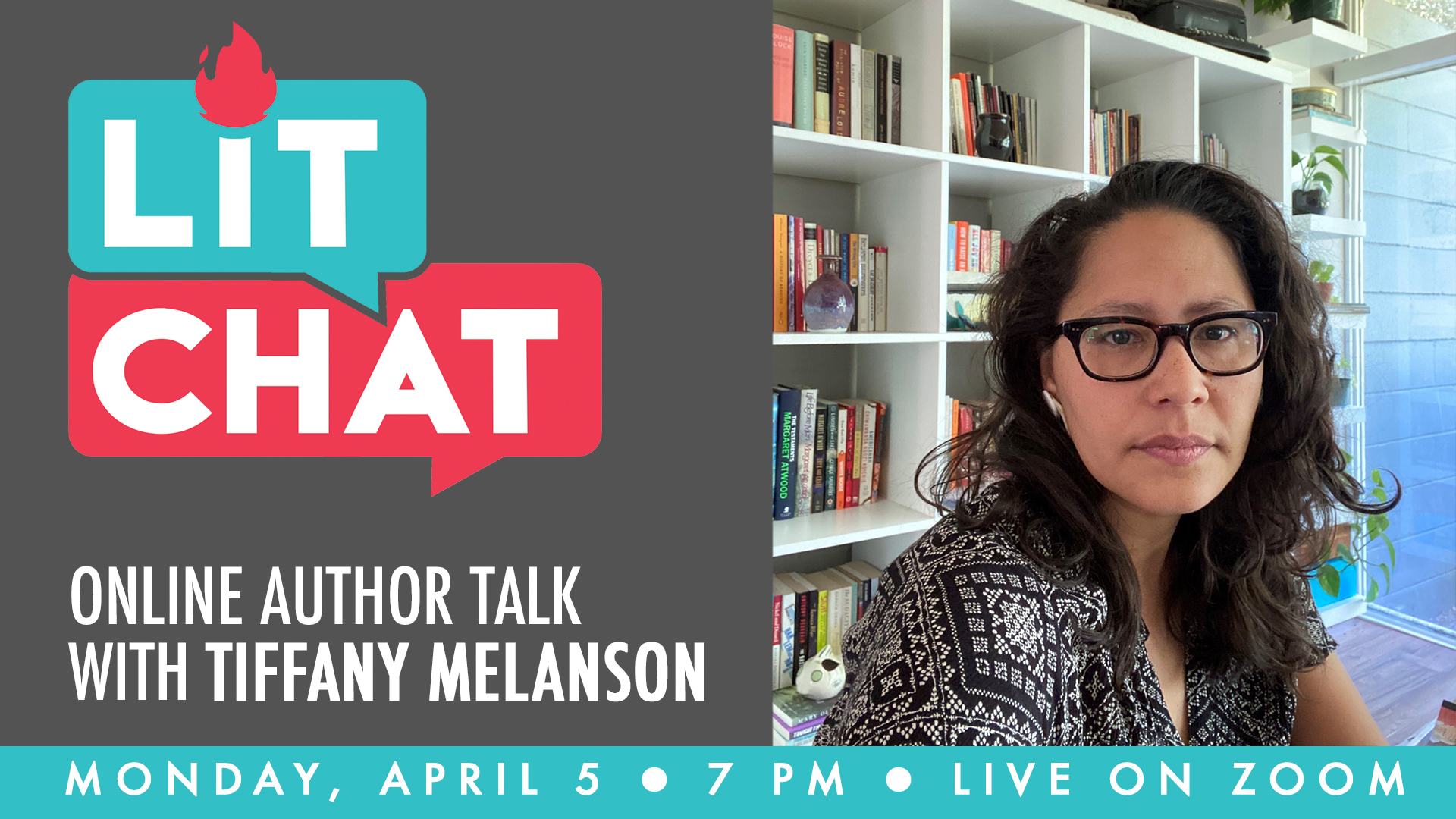 Have you ever wondered how a poem gets from a spark of an idea to a written work of art? Find out at our next Lit Chat celebrating National Poetry Month with local poet and educator Tiffany Melanson. Melanson will talk about her poetry and the process of writing in conversation with Yvette Angelique, a local poet and artist.
Tiffany Melanson is a poet and arts educator with an MFA from the Bennington Writing Seminars. She is the author of the audio chapbook What Happens (EAT Poems), and her work has appeared in POETRY magazine, Bridge Eight, Coda Quarterly and Compose Journal, among others. Her poem "Delivery" was nominated for the Pushcart Prize in 2016. She has been awarded a Peter Taylor Fellowship by the Kenyon Review Writers' Workshop and was a writer in residence at Rivendell Writers' Residence.
In addition, she teaches poetry workshops and oral interpretation to high school students at Douglas Anderson School of the Arts where she is also the faculty sponsor and coordinator of Élan, an international student literary magazine and co-producer of the Douglas Anderson Writers' Festival.
Yvette Angelique, MA-TLA, is a poet, teaching artist, and culture change strategist. Her social arts practice facilitates storytelling for healing, creating literary art, consciousness-raising, activism, and advocacy. Her poems and essays are published in Anchor Magazine, Practising Social Change, Tamara Journal, Buck County Literary Journal, and several book chapters, anthologies, and chapbooks. Yvette's current writing project is Black Joy Lives in the Revolution.
#JOIN:
Lit Chat with Tiffany Melanson, Monday, April 5, at 7pm. Click here to register.
#READ:
Check out Melanson's story in the Bridge Eight collection, 15 Views of Jacksonville, available in print at the library.
Find two of Melanson's poems from POETRY Magazine online at https://www.poetryfoundation.org/poets/tiffany-melanson
#LISTEN:
Poetry comes alive off the page when it is read aloud. Listen to about a half an hour of Tiffany Melanson's work in the chapbook What Happens. With another fifteen minutes, check out Yvette Angelique's chapbook, Something Old, New, Borrowed, and The Blues.