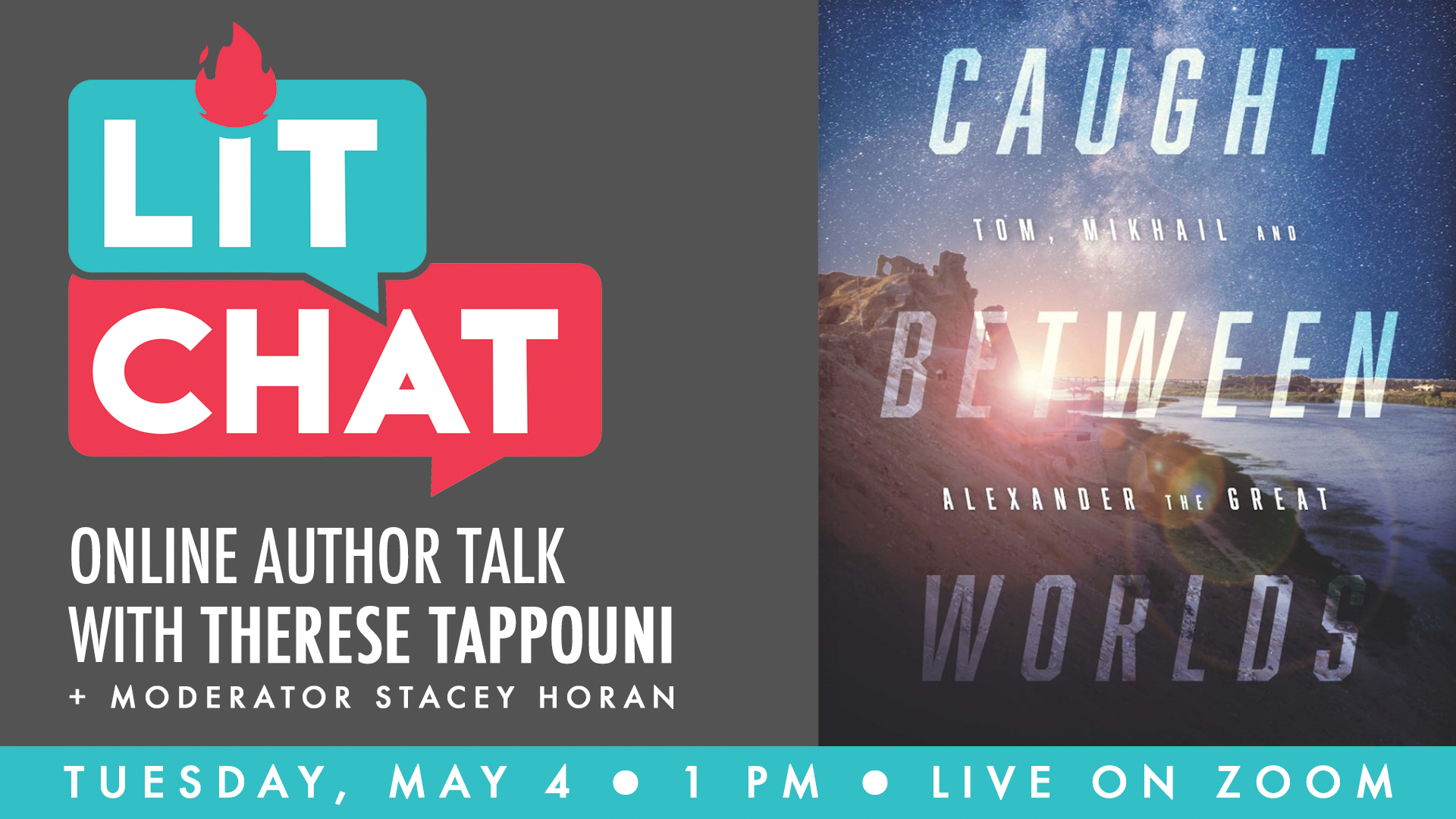 Interested in learning more about authors from your community? What is their writing process and what inspires them? Learn more at Lit Chat with Therese Tappouni, who will talk about her book, Caught Between Worlds. Tappouni will be joined with moderator Stacey Horan, a local author and podcaster. Both authors reside in Jacksonville and are passionate about living creatively and helping others through their writing.
Therese Tappouni is a native of Springfield, Illinois, she attended Hillsborough Community College, the University of Florida, and studied writing at the University of Missouri-Kansas City, USF, and Eckerd College. Her passion arises from being a mother to six and a grandmother of three. She is the founder of the company Whole Heart, which is dedicated to helping people live a balanced, loving, and creative life.
Stacey Horan is our moderator for this Lit Chat. Prior to becoming a writer, Horan was a corporate lawyer and used writing as a creative outlet. Eventually, she became a full-time writer of young adult books. After experiencing book festivals and author discussions, she was inspired to start her podcast, The Bookshop at the End of the Internet.
#Join:
Lit Chat with Therese Tappouni on May 4, 2021, at 1 pm! Register HERE.
#Read:
Therese Tappouni's Caught Between Worlds
Stacey Horan's Sycamore Lane
#Explore:
Interested in more local authors? Check out our the Jacksonville Public Library's local author collection on the ground floor of the Main library! Take a peek at the collection HERE.
Can't make it downtown? Read local authors from home through Biblioboard! It a resource available through the Jacksonville Public Library where you can access new reads from home! Check it out HERE.
Stacey's Podcast, The Bookshop at the End of the Internet is dedicated to helping readers find new authors. 
#Talk:
How can you support local writers in your community? What inspires you to read and write?