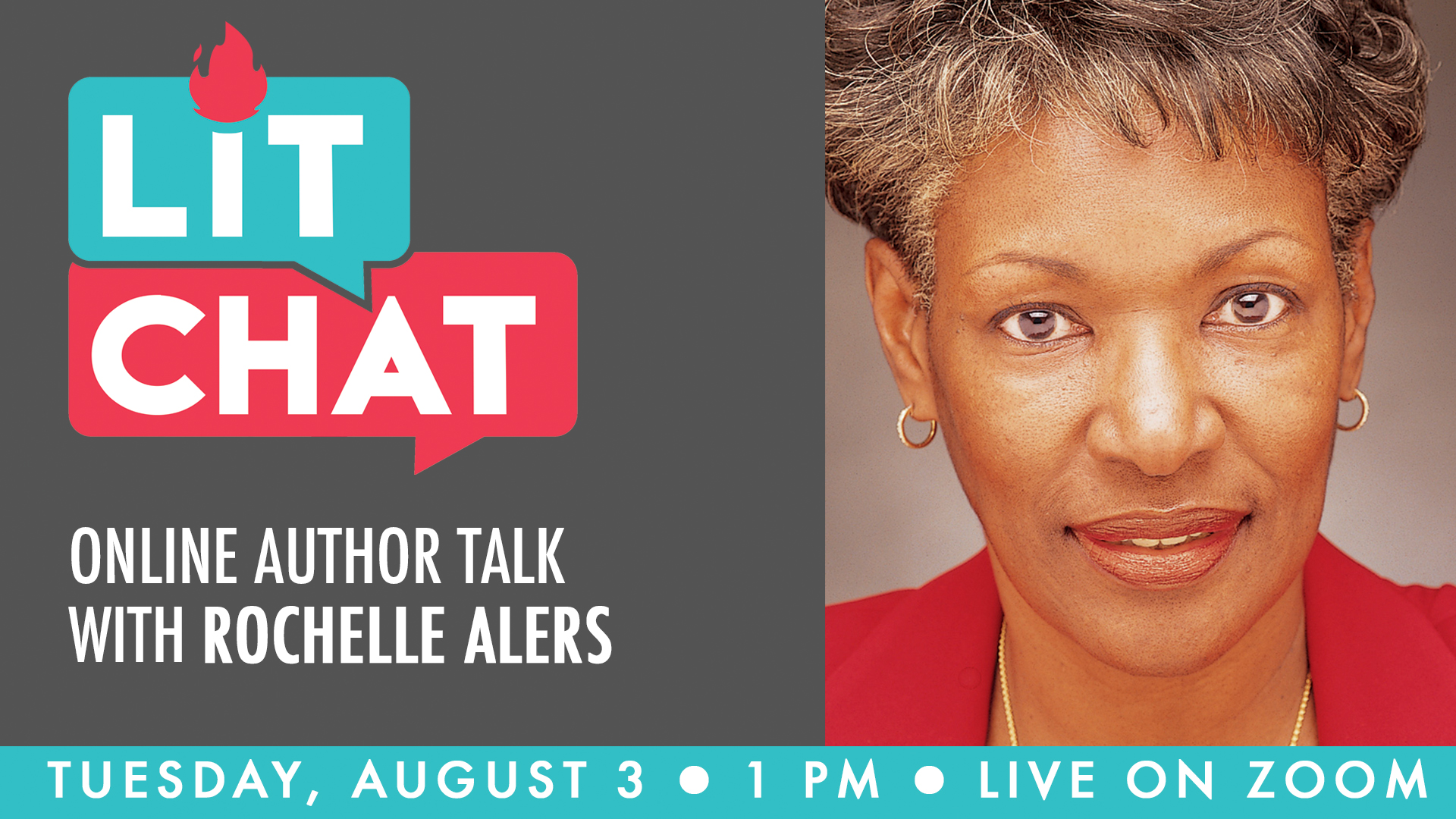 How do you keep the spark alive over three decades of writing romance fiction? Rochelle Alers clearly knows the secret, with over 80 published books, including her newest, The Beach House. Join us to chat with this prolific romance author!
#JOIN:
Lit Chat with Rochelle Alers, Tuesday, August 3, at 1pm. Click here to register.
Rochelle Alers has been hailed by readers and booksellers alike as one of today's most prolific and popular African American authors of romance and women's fiction.
With more than eighty titles and nearly two million copies of her novels in print, Ms. Alers is a regular on the Waldenbooks, Borders and Essence bestseller lists, regularly chosen by Black Expressions Book Club, and has been the recipient of numerous awards, including the Gold Pen Award, the Emma Award, Vivian Stephens Award for Excellence in Romance Writing, the Romantic Times Career Achievement Award and the Zora Neale Hurston Literary Award.
#READ:
Check out Rochelle's newest book, The Beach House, in the library catalog. Over the course of one summer spent on an idyllic island off the coast of North Carolina, a weekly book club offers three very different women the chance to rewrite their own stories. In Alers' second Book Club novel, a new chapter begins as one woman's seemingly perfect life unravels.
Rochelle says, "As a former history major and buff, I always like to include historical and fictional facts about African Americans in the Southern region. I created the fictional Cavanaugh Island, South Carolina series as a homage to the Gullah history of which I am a descendant." Learn more about Gullah culture at the library, including in books like Sweetgrass Baskets and the Gullah Tradition, which focuses on Charleston County, South Carolina; and The Legacy of Ibo Landing, written by the Chieftess and Head-of-State for the Gullah/Geechee Nation.
#EXPLORE:
Learn more about Gullah culture in Jacksonville via the Jacksonville Gullah Geechee Nation CDC and two articles from The Jaxson, "5 Gullah Geechee Influences in Modern Day Jacksonville" and "Exposing Jacksonville's Gullah Geechee Heritage".
If you were inspired by The Beach House to seek out a book club for yourself, try one on at the library! Check out our upcoming book clubs around the county on our event calendar. Not up for an in-person meeting? Join our LibraryU Facebook group and participate in our Virtual Book Club online!