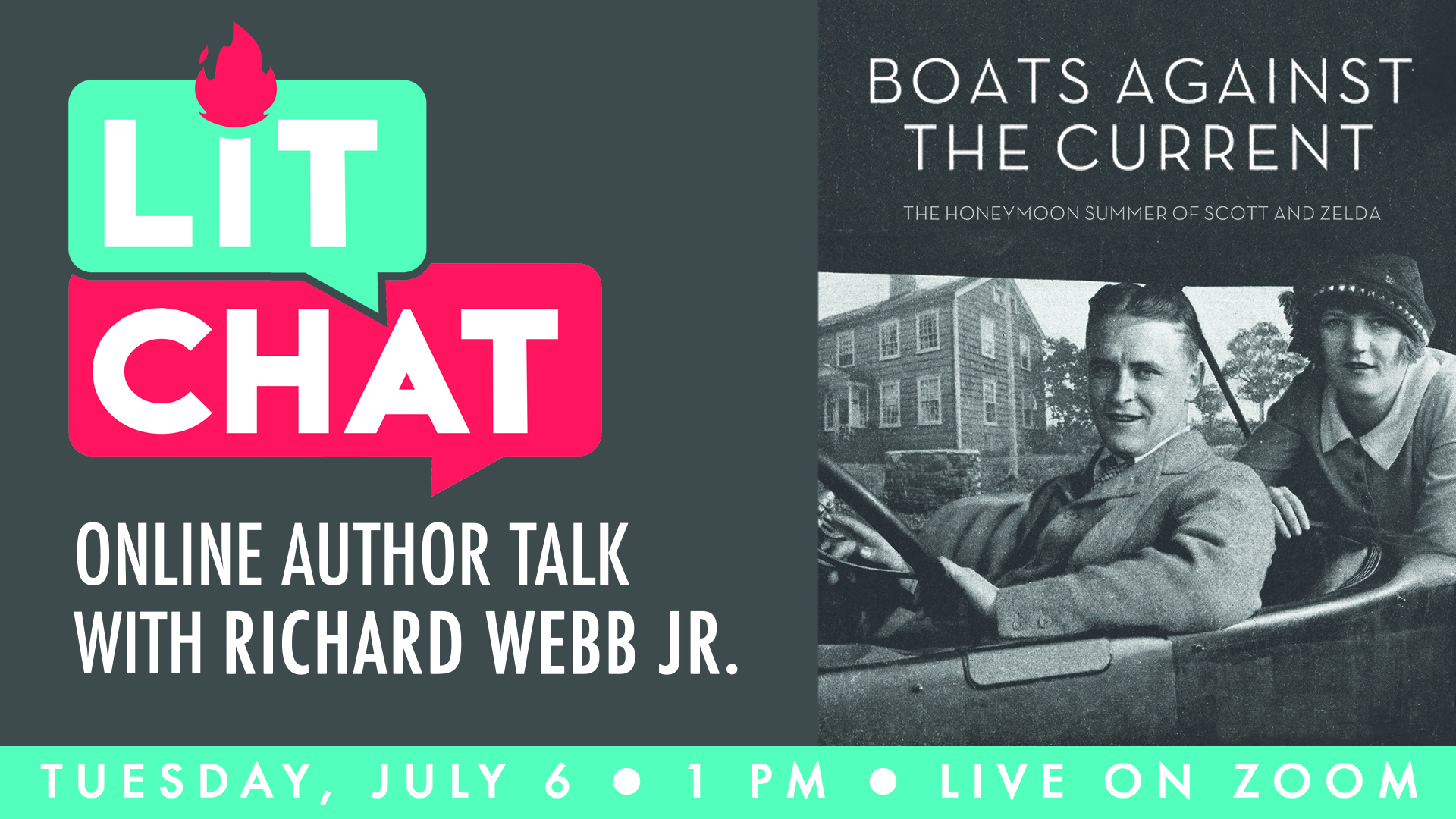 Historian Richard Webb chats about his book Boats Against the Current. He presents a case for Westport, Connecticut as the real setting of one of America's most famous novels, F. Scott Fitzgerald's The Great Gatsby. Boats Against the Current is a large-format book that includes compelling stories about Scott, Zelda, and their wealthy neighbor the model for Jay Gatsby. Illustrated with period newspaper clippings, items from Fitzgerald family scrapbooks, and never-before-seen photos, the book also recounts Webb's process of making a companion documentary film with Robert Steven Williams.
"Boats Against the Current is an essential document for anyone who has read the book and wondered at the fantastical world whose story it tells." - Goodreads
"It is rare to find anything new in Fitzgerald scholarship-truly it is. Most of it is familiar and very repetitive. Well, this is truly fresh." - James West III, General Editor of the Cambridge Edition of the Works of F. Scott Fitzgerald
#JOIN:
Lit Chat with Richard Webb Tuesday, July 6, @ 1 pm. Click here to register. Rescheduled from February.
#READ:
Learn more about Scott and Zelda Fitzgerald's colorful and tumultuous life with these reads in our Library collection: The Great Gatsby and Fitzgerald's World of Ideas, Zelda, and Careless People: Murder, Mayhem, and the Invention of The Great Gatsby.
#WATCH:
Enhance your reading of Boats Against the Current with a media experience by watching the companion documentary film Gatsby in Connecticut by Richard Webb and Robert Steven Williams. For a film adaptation of a F. Scott Fitzgerald short story, check out Bernice Bobs Her Hair starring Shelly Duvall. Both films are available with your library card on Kanopy.
#EXPLORE:
Want to be immersed in Fitzgerald's 1920's world of wealth and glamour? Take a virtual tour of Fitzgerald's Long Island playgrounds of the rich on the website Gold Coast Mansions of Gatsby's Long Island.