Wednesday, March 17, 2021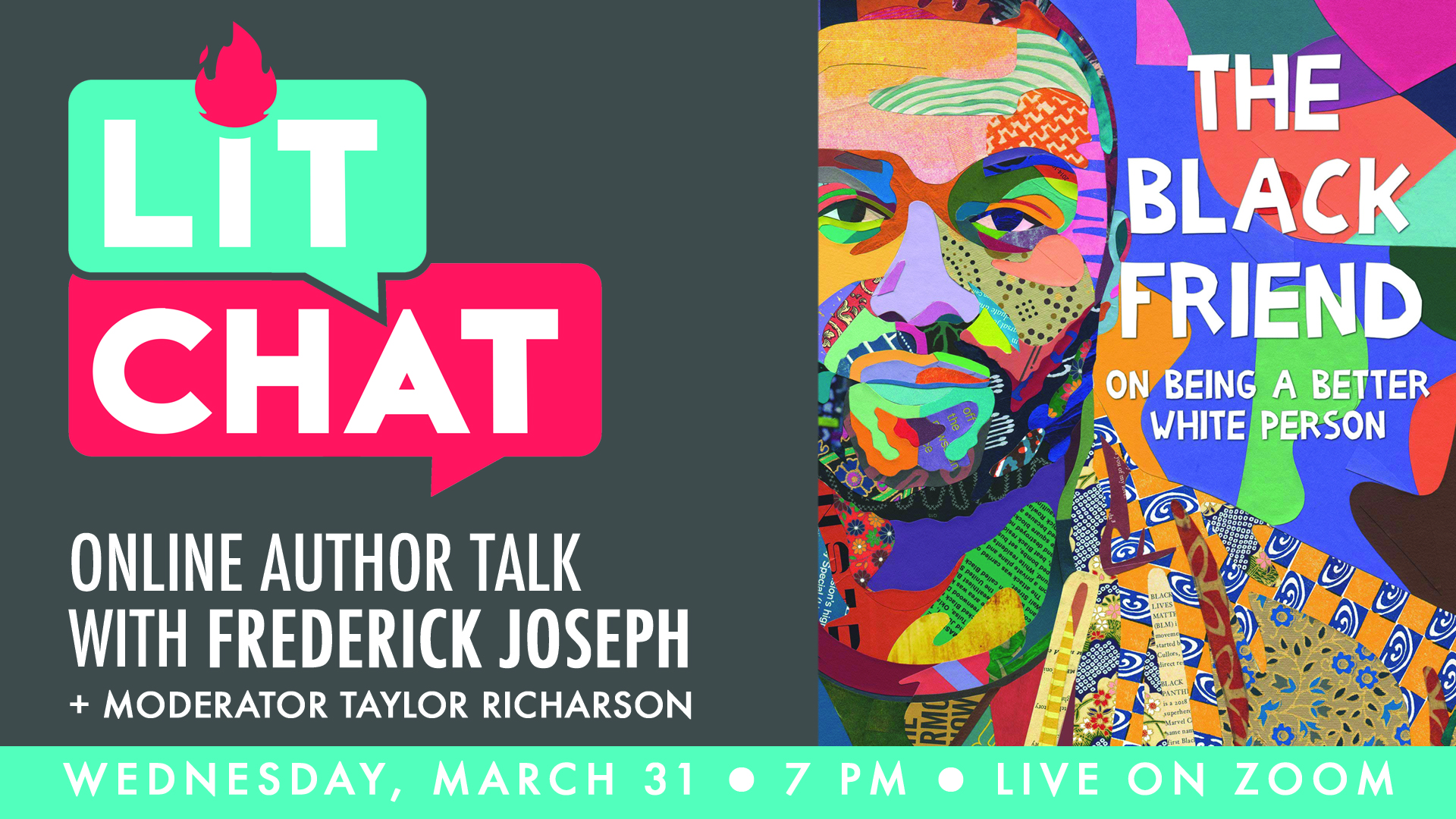 Frederick Joseph joins us to discuss his book The Black Friend: On Being a Better White Person. This book serves as a conversation starter, tool kit, and invaluable window into the life of a former "token Black kid" who now presents himself as the friend many readers need. Frederick Joseph chats with Jacksonville teen, Taylor Richardson who made The Black Friend available to all 21 library locations in Jacksonville. Learn more about Taylor Richardson here.
Joseph is the man who started #BlackPantherChallenge and raised over a million dollars to help 75,000 children worldwide to see 'Black Panther' movie for free. It was one of the biggest GoFundMe campaigns in history. Joseph is also an award-winning marketing professional, activist, philanthropist, and author. Joseph consistently writes about marketing, culture, and politics for the Huffington Post, USA Today, NowThisNews, The Independent, AdWeek, amongst others.
#Join:
Lit Chat with Frederick Joseph, Wednesday, March 31, at 7 p.m. Click here to register. 
#Read:
How to be Antiracist by Ibram X. Kendi
Kendi uses a combination of combination of ethics, history, law, and science with his own personal story of awakening to antiracism to serve as a guide for others who want to contribute to a more just and equitable society. 
The New Kid by Jerry Craft
Craft's graphic novel tells the story of Jordan Banks who finds himself pulled between two worlds after he enrolls in a prestigious private school. At his new school, he is one of the few kids of color in his entire grade. Can Jordan learn to navigate his new school culture while keeping his neighborhood friends and staying true to himself?
#Watch:
Check these out for free with your library card!
Skills for Inclusive Conversations on Lynda.com
Lynda.com is a leading online learning platform that helps anyone learn business, software, technology and creative skills to achieve personal and professional goals. One course offered is Skills for Inclusive Conversations which offers up techniques that can help with challenging conversations in and out of the workplace. 
Too Black to be French: Racism in France on Kanopy
Kanopy is a popular on-demand film streaming services. In the documentaryToo Black to be French, Isabelle Boni-Claverie explores the persistence of racism in France using her personal family history, and interviews with historians and academics.
#Explore:
MOSH's traveling exhibition on the history and legacy of lynching. The exhibit will be in the Main Branch, Jacksonville Public Library from March 30 to May 2, 2021. Learn more about the exhibit here. 
#Talk:
How can you work to understand different perspectives? In what ways can you actively help those who are less privileged in your day to day interactions? Talk with your family and friends about how you can make a difference and be more empathetic.