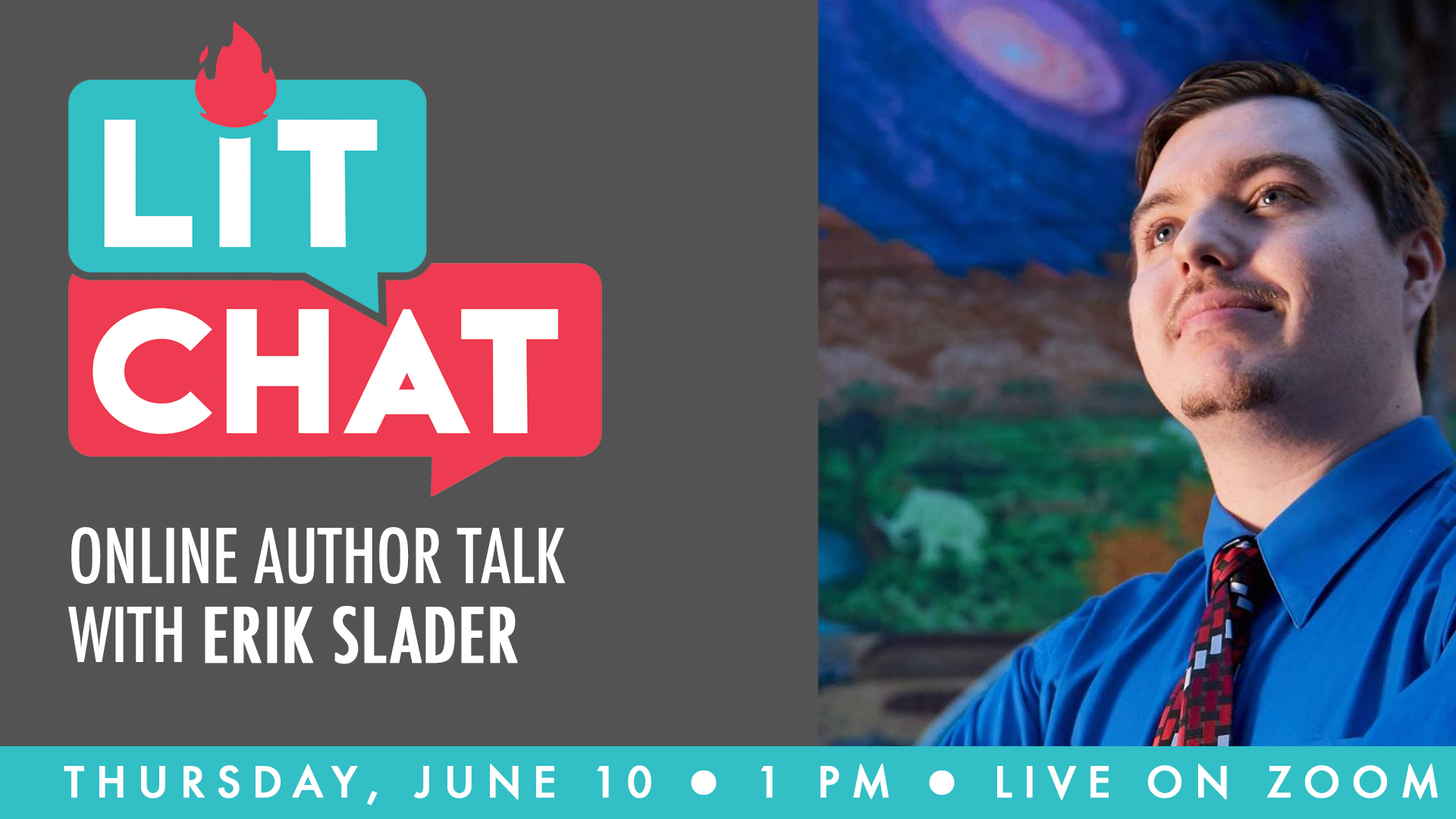 Sometimes an epic fail can become an epic success. The Space Race in the US started with a failed satellite launch nicknamed "Kaputnik" and the Wright brothers had many mishaps on their way to their first powered flight. For Erik Slader, writing and talking about these epic fails has led to a successful podcast and children's book series!
Erik will share his experiences in writing and talking about history at our next Lit Chat, so be sure to join us!
#JOIN
Lit Chat with Erik Slader, Thursday, June 10, at 1pm. Click here to register.
Erik Slader is the creator of Epik Fails of History, a blog and podcast about the most epic fails… of history. With Ben Thompson, Erik is the co-author of the Epic Fails middle-grade book series, including The Wright Brothers: Nose-Diving Into History and The Race to Space: Countdown to Liftoff. He's also an editor on Podcasters Assemble and a co-host on 2 Young 4 This Trek, as well as a contributor toGeek to Geek Media and ComicZombie.net! He has a Bachelor's Degree in Digital Media, once managed a comic book shop, has a weakness for fancy coffee as well as retro video games, and currently lives in Green Cove Springs, Florida with too many cats.
#READ
Check out Erik's Epic Fails books, available in print at the library.
For more history fun for kids, you can also check out the Guts and Glory series written by Ben Thompson, Erik's Epic Fails co-author.
#EXPLORE
Listen to the Epik Fails of History podcast on Erik's site or your favorite podcast player.
The Epic Fails books are part of the Main Library's Local Author Collection, available to browse and check out on the first floor of the Main Library. Take a trip downtown to find a new favorite local author, or view the collection in our catalog.