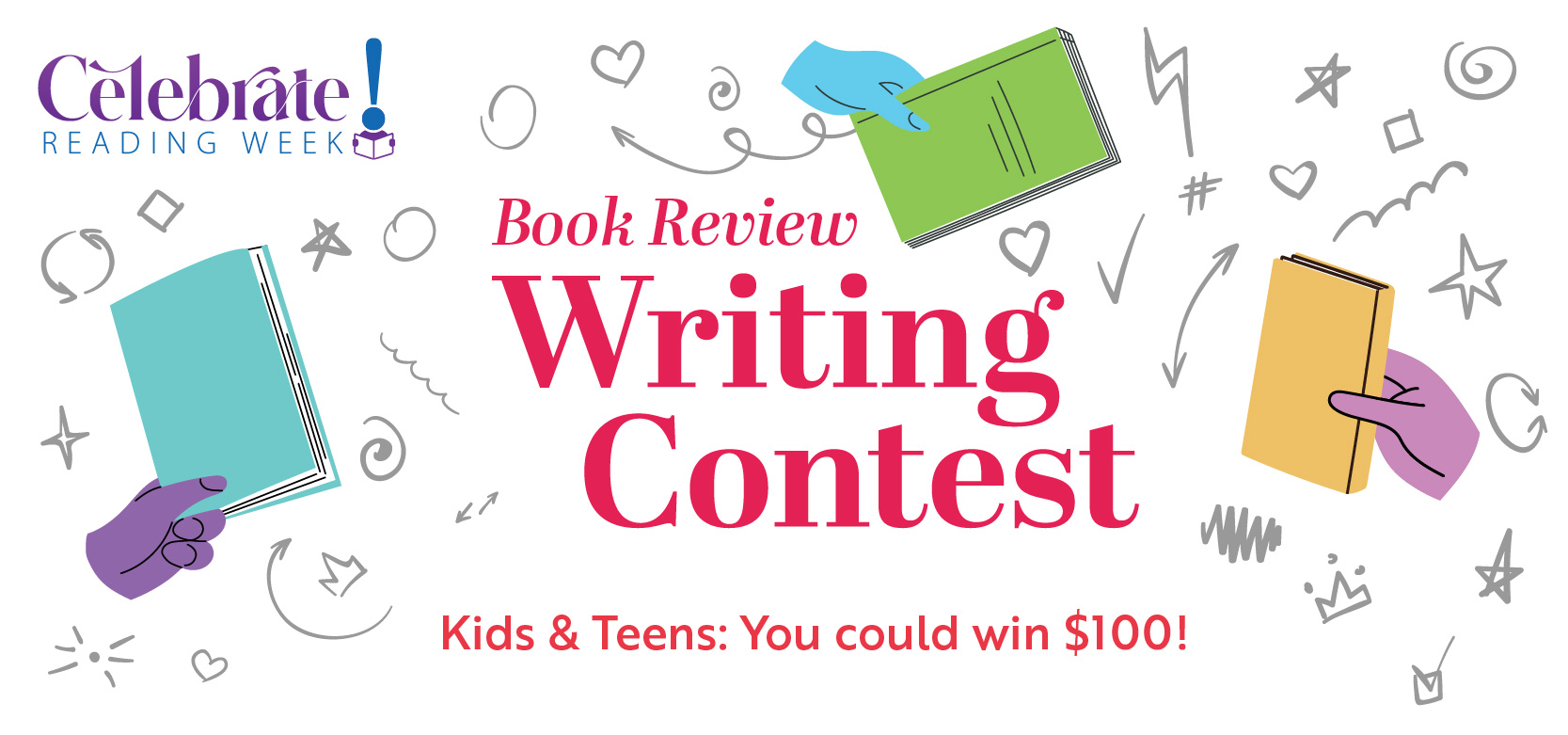 #What's Your Favorite Book And Why?
Do your kids and teens love reading and talking about books? They could win $100 in cash and be our Guests of Honor at a special celebration - all about reading - downtown by the Main Library on Saturday, April 1!
#Writing Prompt
All we're asking them to do is write about their favorite book and tell us why other people should read it. The most persuasive book review from each age group (K-2, 3-5, 6-8, and grades 9-12) wins!
#Accepting Entries Now
The "Celebrate Reading Week" Book Review Writing Contest is accepting entries from K-12 students in Duval County now through March 10, 2023. Contest is open to public, private and homeschool students.
Book reviews may include text or drawings and should not exceed 300 words. 
Email entries to ilovebooks@coj.net with the reviewer's name, parent's name, grade level and contact information. Or, fill out an entry form at your local library.
Note: To ensure judging is fair and impartial, we ask that you include the reviewer's name only on the attached entry form or email and not on the book review itself.
#Celebrating Readers
The four first-place winners of the Book Review Writing Contest will be notified by March 29 and announced on stage at Jacksonville's "Celebrate Reading Week" Family Reading Day on April 1 from 11 a.m. - 1 p.m. at James Weldon Johnson Park (across from the Main Library). The event also includes a book character parade, your favorite PBS characters, face painters, balloon twisters, crafts, and more!
Click here for the full schedule of events.
Jacksonville's official "Celebrate Reading Week" runs March 27 through April 1 and includes special appearances by local and nationally-known authors.
---
---
#Our Community Partners