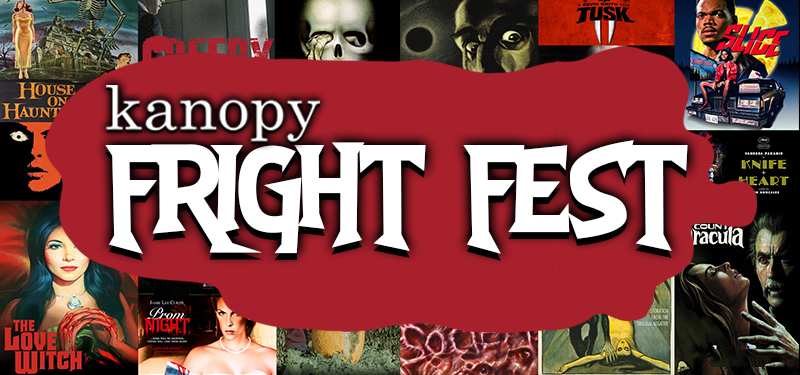 A Collection of Films to Fear
Horror movie buffs: Are you looking for a good scare? 'Tis the season for screaming! Or was that streaming?
Kanopy's Fright Fest! has some of the most bone-chilling characters and memorable monsters to ever appear on screen. This thrilling collection is sure to provide plenty fiendish surprises and all of the heart-pounding moments any true fan of the genre craves.
Here are just some of the devilishly delightful titles available for streaming – free with your library card! Be sure to visit Kanopy for the full list!
Fright Fest Horror Films