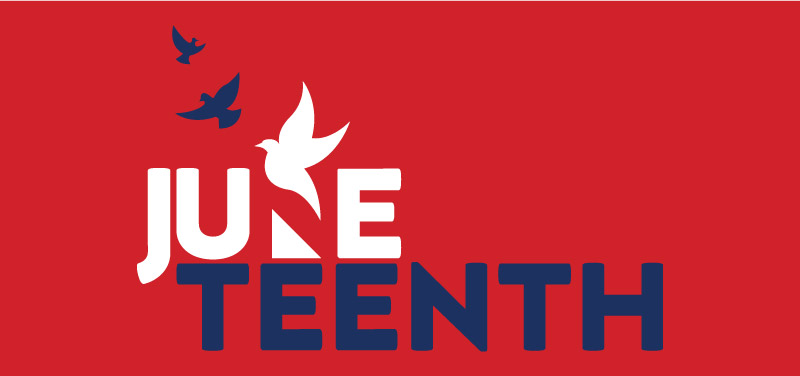 #Juneteenth: A Celebration of Freedom
Juneteenth, also known as Freedom Day or Emancipation Day, commemorates date in 1865 – nearly two and a half years after President Abraham Lincoln had issued the Emancipation Proclamation – when the last of the enslaved communities in Texas learned the Civil War had ended and that they were free. Celebrated on June 19, the term is a combination of June and nineteenth.
#Federal Observance
This year, on Tuesday, June 15, the U.S. Senate approved a bill making Juneteenth a federal holiday. After passing the House, the bill was signed by President Joe Biden on June 17.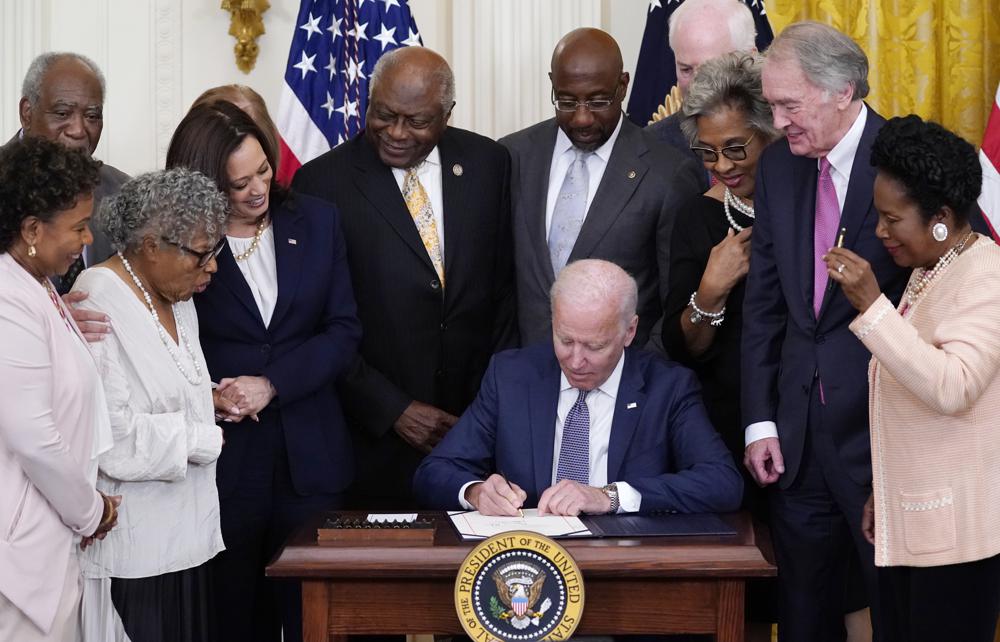 The bill was sponsored by Senator Edward Markey, a Democrat from Massachusetts, and had 60 co-sponsors. He tweeted Monday: "We have a long road towards racial justice in the United States and we cannot get there without acknowledging our nation's original sin of slavery. It is long past time to make Juneteenth a federal holiday."
The vast majority of states already recognize Juneteenth as a holiday or have some sort of official observance for Emancipation Day. Texas was the first state to do so in 1980. Under the new legislation, the federal holiday on June 19 will be known as "Juneteenth National Independence Day."
#Florida's Observed Emancipation Day
The City of Jacksonville celebrated the first official "Emancipation Celebration" on May 20 of this year. The festival – which was held at James Weldon Johnson Park - was an effort to educate the community about the historical significance of Florida's observed Emancipation Day. "Emancipation was proclaimed in Florida on May 20, 1865 and the City of Jacksonville recognizes the significance that has made for our community," said Mayor Lenny Curry.
"As a community, we are recognizing the past wrongs and injustices with a celebration of unity with a profound purpose. As we continue to celebrate as a community, we still have work to do together," Councilwoman Ju'Coby Pittman added.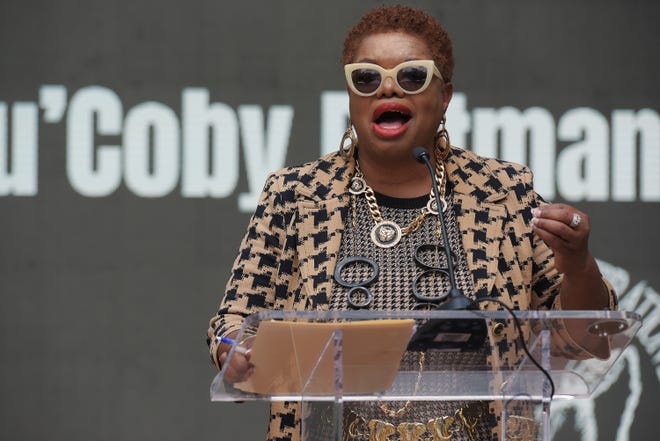 The park, which is just outside City Hall and the Main Library, was renamed last year for Black writer, teacher, and civil rights activist James Weldon Johnson. 
#Other Local History Tie-Ins
James Weldon Johnson's "Lift Ev'ry Voice and Sing" was originally written as a poem and performed for the first time by school children in Jacksonville for a celebration of Abraham Lincoln's birthday. It was set to music by his brother J. Rosamond Johnson. It later became associated with Juneteenth, the Civil Rights Movement, and is often referred to as the national anthem of African-American people. Johnson was born in Jacksonville in 1871 before moving to New York during the Great Migration, working with the NAACP, and contributing to the Harlem Renaissance.
Augusta Savage, another North Florida native who rose to fame during the Harlem Renaissance, was commissioned to create a sculpture inspired by the song by the New York World's Fair in 1939. While the original plaster sculpture was destroyed at the close of the fair, a rendering of Augusta's "Harp" by Miami artist Andrew Antonaccio hangs here in Jacksonville on Monroe Street, across from the park. You can also find a bronze miniature of the Harp (one of the ones Augusta sold during the World's Fair) at the Ritz Theatre and Museum here in Jacksonville. The Library also has one of her (untitled) bronze busts in the Special Collections Department on display on the fourth floor of the Main Library. For more on Augusta Savage's lost masterpiece, check out this article from the Jaxson.
To learn more about the impact of Johnson's famous hymn, check out: Sing a Song: How Lift Every Voice and Sing Inspired Generations by Kelly Starling Lyons which was released just in time for the 120th anniversary of the song. 
#Early Days of Juneteenth
There was a celebration in the streets the day Union troops arrived in Galveston Bay, Texas, with the news that the more than 250,000 black people who were still enslaved in the state were finally free by executive decree. The following year, a group of freedmen organized the first of what then became an annual celebration of in Texas of a second Independence Day.
Though they were often barred in some cities from using public parks for Juneteenth celebrations because of state-sponsored segregation of facilities (Jim Crow), freed people ended up pooling their funds to purchase land on which to hold these freedom festivities. Examples of this are Houston's Emancipation Park, Mexia's Booker T. Washington Park, and Emancipation Park in Austin. To this day, Emancipation Park still hosts one of the largest Juneteenth celebrations in the country.
#Freedom Deferred But Found
As a result of the Great Migration (1916-1970), this holiday – which had, until then, been exclusively southern – spread across the nation. After the Civil Rights movement of the 1950s and 1960s, gained even more popularity. Juneteenth would eventually reemerge as a day of recognition and celebration of the African-American experience.
Kevin Young, the Andrew W. Mellon Director of the National Museum of African American History and Culture has called the museum's Juneteenth virtual programs this year a "celebration of resilience." Young also said, "The lesson of Juneteenth is celebration and expectation of freedom - deferred but found."
While the very last of the enslaved Black people were freed in June of 1865, the 13th Amendment to the Constitution – formally abolishing slavery in the US – wasn't ratified until December that year. The 14th Amendment, which granted citizenship, wasn't passed until 1868. While the 15th – guaranteeing the right to vote and dismantling Jim Crow-era practices that restricted access to the ballot – wasn't passed until 1870. Of course, black women wouldn't get the vote until much later. The fight for freedom and full equality didn't end with the Civil Rights Movement either.
To learn more about President Abraham Lincoln's approach to the politics of slavery, check out The Fiery Trail: Abraham Lincoln and American Slavery by Eric Foner.
You can also learn more about Juneteenth from the Museum of African American History and Culture by visiting: https://s.si.edu/2IrWZWG
#Juneteenth Today
Juneteenth has become more than a celebration of freedom from slavery. Filled with traditions and favorite foods, it's also very much about gathering with family. As a community, it's also a time to understand and honor the present, to reflect on the past, and to look to the future.
It can be a day, a week, and in some areas a month marked with celebrations, guest speakers, picnics and family gatherings – many of them centered on music and food.
#Juneteenth Foods
Juneteenth is often commemorated by big family or neighborhood barbecues, strawberry soda and strawberry pie. Other red foods such as red rice (rice with tomatoes), watermelon and red velvet cake are also popular. It is believed that the red foods commemorate the blood that was spilled during the days of slavery. In this way, they represent resilience and triumph over adversity. 
This is reiterated in the design of the Juneteenth flag. According to Time magazine, it has "a broad red stripe to represent the blood Black people shed to create the country and a white star over the blue horizon, guiding them towards freedom in the future." Like the American flag, the colors are red, white, and blue to show that American slaves and their descendants were all Americans.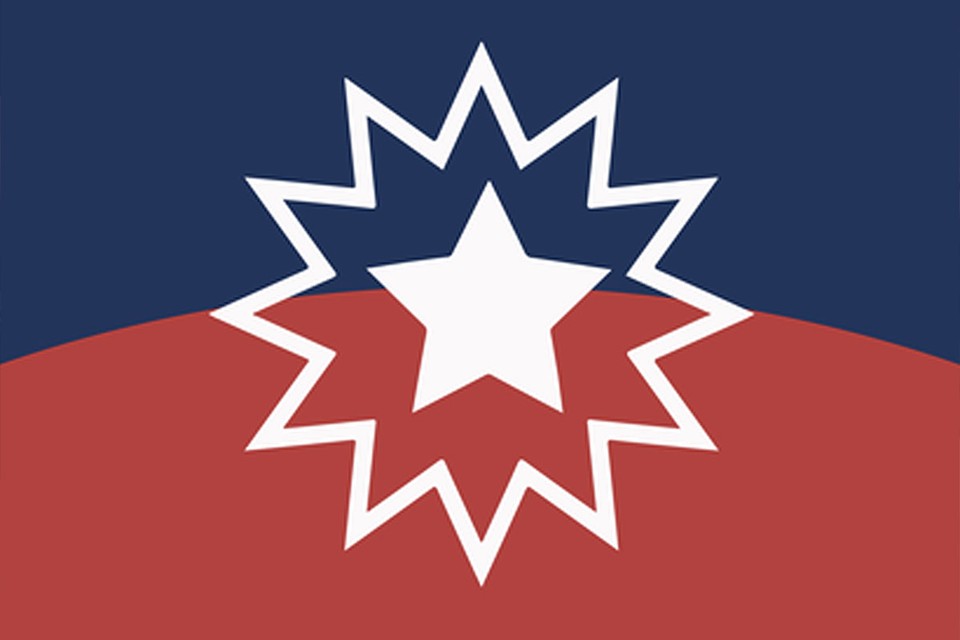 Collard greens and sweet potatoes, which were commonly grown during the time of slavery, are often featured in Juneteenth festivities as well. This is especially true for sweet potato pies.
Speaking of desserts, tea cakes are very much a staple of Juneteenth (and other African-American celebrations). While often mistaken for a simple sugar cookie, tea cakes are usually made with butter or lard, sugar, flour and some kind of spice like nutmeg or vanilla. They are so ubiquitous that even some fictional characters are named after them, such as Vergible "Tea Cake" Woods from Zora Neale Hurston's Their Eyes Were Watching God.
#Booklists
The books in these three lists (youth, teen, and adult) not only celebrate Juneteenth the holiday but also its history and everything that it means to those who observe it. These books also examine what it's like to be Black in America and how far we all still have to go to realize the dream -- the promise of America. Happy Juneteenth and happy reading!
#Youth Booklist
#Teen Booklist
#Adult Booklist