Monday, December 16, 2019
#Step right up to this week's podcast episode...
Gayle Hart is the VP of Marketing for the Greater Jacksonville Agricultural Fair. She joins us on this week's episode of Completely Booked to chat about the wonderful things her team does for the community and how she first became involved with the fair. Listen to the interview below:
#An inside look at the Jacksonville Fair
The Greater Jacksonville Agricultural Fair has been educating, enlightening and informing the people of North Florida about science, the arts, agriculture and horticulture for decades. Gayle and her team work year-round to book events, schedule field trips, and coordinate scholarships and volunteer opportunities for the Jacksonville community. During the podcast, we discuss the fair's ability to elicit nostalgia in so many people and why they continue to be a cherished pastime today.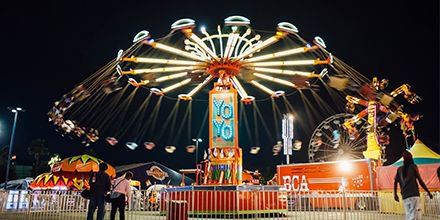 #Take a trip down memory lane
As mentioned in the podcast, we found tons of photos from the Greater Jacksonville Fair throughout the years in the Times-Union Editorial Archive Collection at the Main Library. You can check out that blog here.