Thursday, November 12, 2020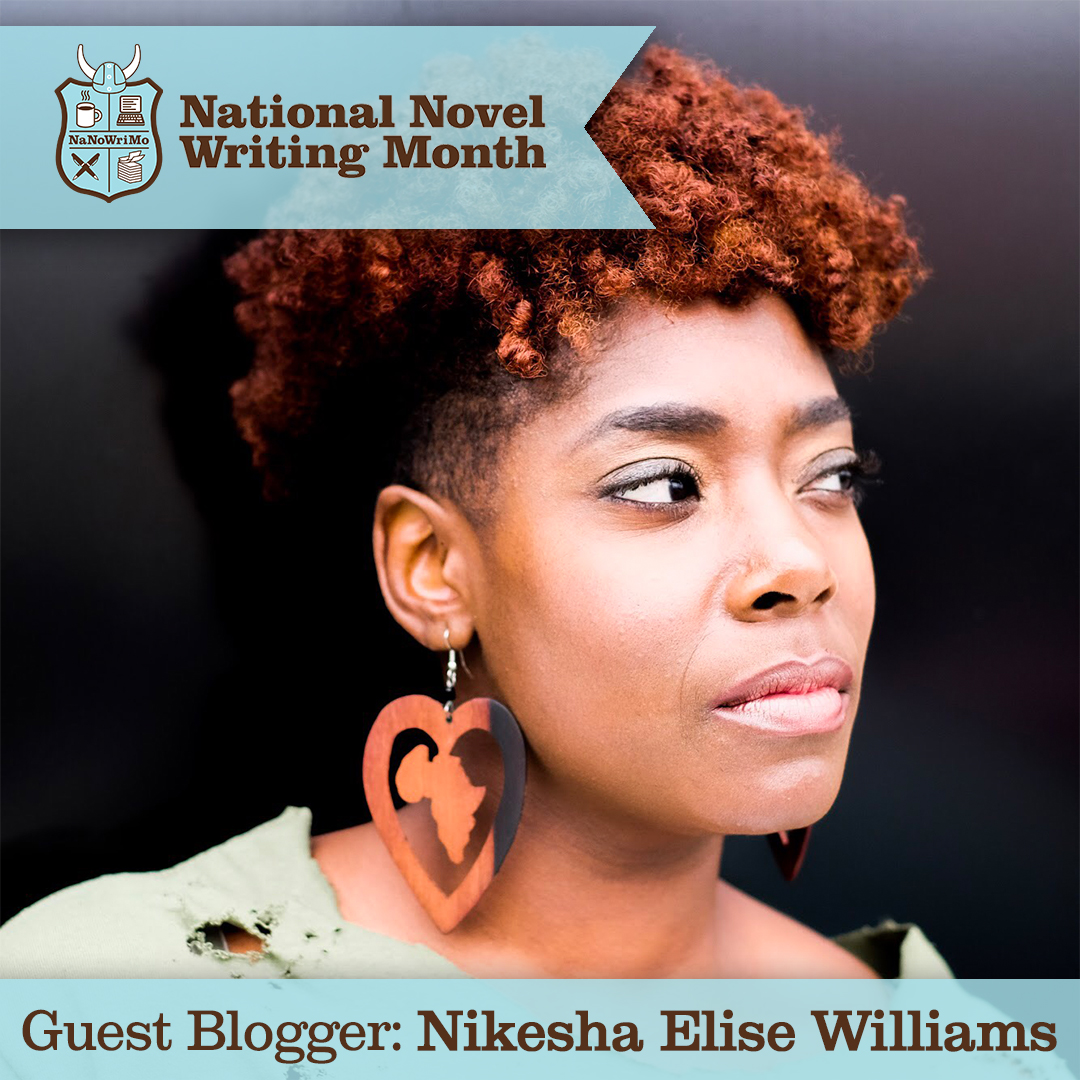 Throughout November, Jacksonville Public Library will be celebrating
National Novel Writing Month
by highlighting local Jacksonville authors. We asked local authors to share with us how they have used their local public library to help them write their novels. Our first featured local author is
Nikesha Elise Williams author of Four Women, The Appeal of Ebony James, Adulting, Lessons We Were Never Taught and more.
To check out her books to read them yourself, click
here
.
#1. When did you decide to become a writer? How long have you been writing?
I don't know if I ever made a conscious decision to "become" a writer. It's something that has always been a part of me. Stories just make sense to me. There was a conscious decision to write my first novel but as far as being a writer, while it is a title, it's also very much a part of who I am as a human being. I have been writing for years in different capacities since childhood, but as far as really intentionally writing works to become books I guess you can say I started in 2009. 
#2. What is your writing style?
I prefer to write fiction. Contemporary literary African-American women's fiction to be specific. Think in the vein of Terry McMillan. I also enjoy writing spoken word poetry. I worked for 11 years as a television news producer and now I work as a full-time freelance journalist and some of my favorite pieces to write are about Black history and culture and the resilience of the ancestors. I'm working on a book length project now that is very much in that lane.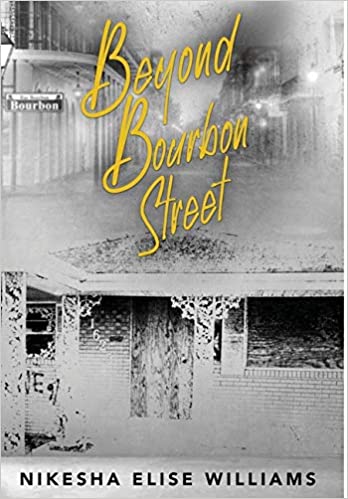 #3. How have you used the library for your writing? 
The Jacksonville Public Library has been instrumental in my development as a professional independent author and publisher. I wrote some of my debut novel, Four Women, at the tables at the Southeast Regional Library near Town Center when I would take my step son there to do research for some of his school projects. I also wrote portions of my fourth novel, Adulting, at the Main Library downtown. However it was doing the writing of my debut novel that I learned about the inaugural Jacksonville Public Library Book Fest which I attended and passed out samplers and galleys of Four Women. I've also conducted one author talk in 2019 at the Webb Westconnett Libraryt Library on 103rd on the Westside, and in February of this year I held a writing workshop at the Southeast Regional branch ahead of the Book Fest. I have participated in the book fest every year since 2018 and one day I hope to be one of the headlining authors. (A girl can dream right?)  
#4. Do you have a muse or something that inspires you to write?
Life inspires me. Usually the news inspires me because of my background in journalism. Lately, I've gotten away from the creative writing focusing more on marketing and promotion for my titles and the other authors under my company but with the project I have coming up and a couple ideas brewing in the back of my head I think I will soon have a resurgence in my creative outlet. 
#5. What is one thing you like about writing, one thing you hate about writing, and an author you follow?
One thing I like about writing is being able to express myself through fiction to work out some of my own internal issues and struggles on the page with the cloak of anonymity (though now that I've told you this it's not really anonymous.) I also like making my words dance and writing things I know will be impactful, gut wrenching, and heart rending. It's unintentional but when I go back and read my work I know it's there. What I hate about writing is when I get to the middle of a book and it's that point where I've got too much to give up, but not enough to be done, and I have to fight through to the end. I follow a lot of authors, the author I follow the most closely is Eric Jerome Dickey. His novel Genevieve wrecked me and it's stayed with me ever since. 
Nikesha Elise Williams is a two-time Emmy award winning news producer and author. Her latest novel,
Beyond Bourbon Street
, received the 2020 Outstanding Literary Work Award from the National Association of Black Journalists. Nikesha's debut novel, Four Women
, received the 2018 NABJ Outstanding Literary Work Award and the
 2018 Florida Authors and Publishers Association President's Award in the category of Adult Contemporary/Literary Fiction. The Chicago native attended The Florida State University where she graduated with a B.S. in Communication: Mass Media Studies and Honors English Creative Writing. Nikesha is a full time writer and writing coach and has freelanced for several publications including

The Washington Post, ESSENCE and VOX.
Nikesha lives in Jacksonville, Florida, but you can always find her online at contact@newwrites.com, Facebook.com/NikeshaElise or @Nikesha_Elise on Twitter and Instagram.