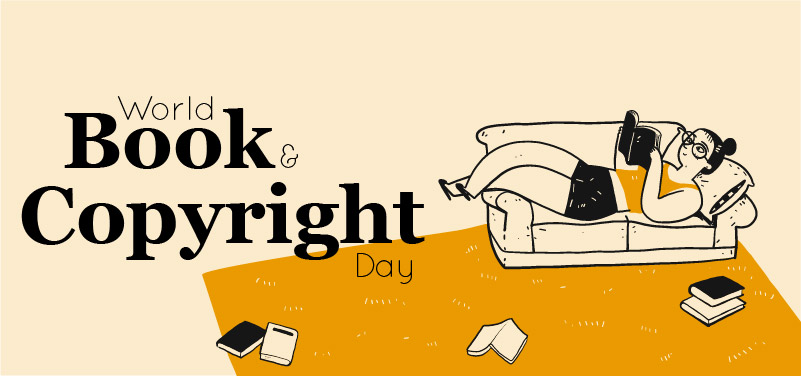 Celebrating Copyright and Creators
World Book and Copyright Day is more than just a symbolic date, it's a reminder. We love being the champion of books and reading and all the benefits a lifelong love of learning can bring. However, as a Library, we must also uphold and honor the copyright laws that project the creators of that work After all, it's what allows them to keep creating and earning money from that labor.
As information moves from the printed page into digital formats, things like access and fair use become bigger concerns. But what does that mean to the average reader? Should everything just be "open access"?
Free to Use
Every day, libraries freely share the work of authors, illustrators, and other content creators with library card holders. Except for the odd overdue fine (and of course, your taxpayer dollars), you never have to pay a cent for the use of this material. Like city parks, they are a shared resource; and library collections belong to the community in which they are housed. But to say these resources are "free" isn't exactly true, even if they're "free to you." There are limits on use - especially when it comes to digital titles or public performance.
A Few Common Questions:
Q: Why are libraries allowed to lend books? Doesn't that hurt book sales?
A: The first sale doctrine (section 109[a]) of the Copyright Act) "allows owners of a legal copy of a tangible (physical) work to resell, rent, lend, or give away that copy without the copyright owner's permission. This explicitly permits libraries to lend books from their collections. It also allows owners of a physical book to resell that book, creating the used book market." Used book sale, anyone?
Here's the thing: creators still get paid and they benefit from their books being in library collections in others ways. Libraries do buy (or sometimes lease) books. More importantly, libraries do a great job of helping authors reach new audiences and maintain a loyal fan base. Those readers may end up borrowing some titles and purchasing others but they also review books and recommend them to friends. It's great advertising. That's why most authors and publishers love libraries and our lending model.
For the Love of Libraries
Plus, many authors attribute their own love of reading directly to libraries. For many, this love or books and shared experiences is why they write. Seeing their books on the shelves of their local library is often a thrill. Knowing that their books is on shelves in libraries across the country (if they happen to have a bestseller on their hands) is often exponentially more exciting.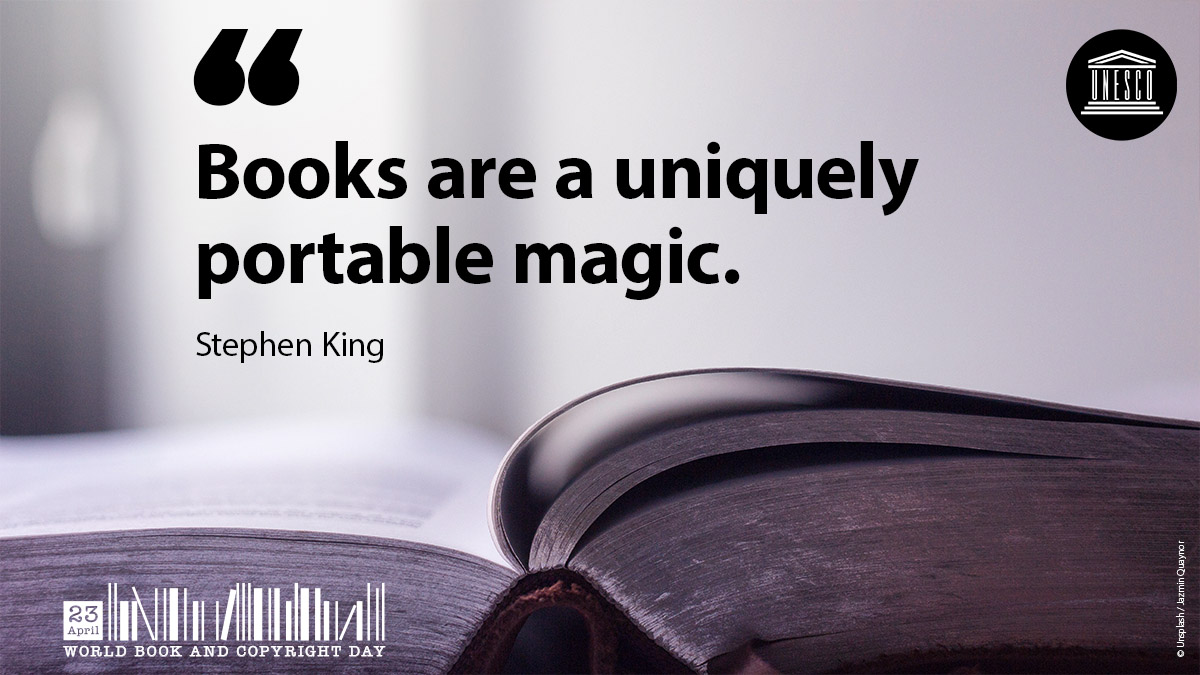 Q: Have you ever wondered why there are only so many copies of an eBook available for check out at one time? If it's digital, why does it matter?
A: "Purchasers of e-books do not have the same unrestricted rights as purchasers of physical books. The first sale doctrine came into effect before the digital age. Congress, courts, and the Copyright Office have been hesitant to extend the first sale doctrine to digital content. Under current law, a library may only lend an eBook in the manner approved by the copyright holder (usually the publisher)." For more, see Section 108 of the Copyright Act: Copyright Exceptions for Libraries and Archives. Fair use, a commonly misunderstood term, is actually codified in section 107. For a breakdown of fair use, watch this video.
What Does That Mean for our Digital Collection?
So, instead, the Library purchases a certain amount of digital content licenses through eBook lenders like Overdrive, which in turn works directly with their partners in publishing. Sometimes, individual titles are purchased, sometimes it's whole curated collections (of popular or themed titles). Part of the reason we have pay "per copy" on Overdrive is because basically our agreement with them lets us order the most popular items and from bigger publishers rather than a list of books that were "curated" by OverDrive's librarians. We have a better idea about what you want (you tell us with what you check out). So, this way: you get access to that book everyone's reading and talking about.
With Hoopla we don't actually get to pick which items we want and you won't see much (if any) current hot titles. On the bright side, you get the benefit of checking out the item immediately (with a max of 8 per month).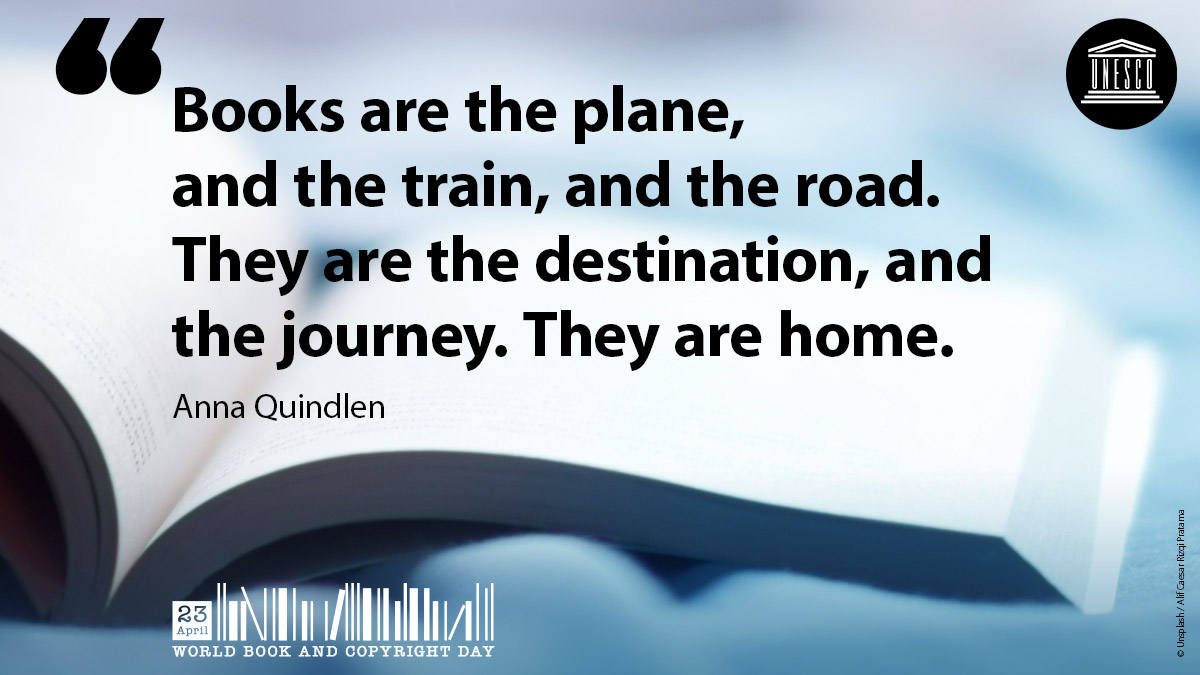 Once added to the library's digital collection, they can be loaned out. However, like physical copies of a book, we can't lend out more than we "own" at one time. Or, at least, we can't loan out more copies or licenses than we have a right to. While those more sought after digital items on Overdrive can sometimes have long wait times, the advantage is they'll never be lost or stolen and will always be returned on time due to the automated system—so you're guaranteed to get the item as quickly as possible (even if it's not as quick as you might like).
Check Out All the Options in Our Digital Library
As previously mentioned, there are digital libraries like Hoopla, Kanopy or Biblioboard Library where items can be instantly checked out instantly without hold times, waits, etc. They use different licensing models. The selection on Hoopla does have some overlap with the collection available on OverDrive and Libby, but they aren't identical. So, you might have to get on the wait list for that super popular title. However, you might find other things you like on Hoopla or Biblioboard Library that are available for simultaneous use.
Q: If you're an aspiring author, illustrator, musician, or other content creator: do you know your intellectual property rights and how to protect yourself?
Copyright holders have "exclusive rights to do and to authorize any of the following: 1) to reproduce the copyrighted work…, 2) to prepare derivative works based upon the copyrighted work; 3) to distribute copies… of the copyrighted work to the public by sale or other transfer of ownership, or by rental, lease, or lending, 4) to perform the copyrighted work publicly, 5) to display the copyrighted work publicly, and 6) to perform the copyrighted work publicly by means of a digital audio transmission."
The Conundrum of Virtual Story Times
Public performance rights and licenses are another important topic and for libraries, the intent and the medium both make a difference in terms of fair use and any exemptions vs. infringements. If you've ever attended a virtual story time, you might know: Reading books aloud online requires permission from the publisher. And there are different permissions needed if the program is "live" versus recorded. Luckily, during the pandemic, fairly flexible blanket permissions were granted to schools and libraries (with some conditions) for reading books aloud over the Internet by many of the large publishers.
Of course, self-published authors or works that are in the public domain don't require permission from a publisher. In the first case, you only need permission from the author and illustrator. In the second, you just have to be careful that you don't use someone's unique interpretation or re-telling. This comes into play when you're dealing with fairy tales. Not only do you have to secure a author's permission for the retold story, you are also dealing with a modern illustrator's copyright-protected work. Think Disney's take on the classic story of Rapunzel (called "Tangled"). For more on virtual story times especially in the age of COVID, read this American Libraries article.
By the way, there's a whole day for celebrating when works enter the public domain. It's usually celebrated every year on January 1st.
Want to learn more about publishing and your rights?
Copyright is pretty complex topic and we're not lawyers. So, we've just scratched the surface here. If this has piqued your interest, the World Book and Copyright Day booklist is a great place to start learning more (see both the copyright and publishing sections). You might also want to check out this helpful blog article which contains a primer on relevant copyright concepts like fair use, Creative Commons, and public performance.
For information on Biblioboard and their self-publishing tools like Pressbooks and Indie Author Project, be sure to check out on our "Self Publishing eBooks at the Library" page. Another great place to learn is through Lit Chat and Writer's Lab programs from Library U where customers can learn directly from writers from a variety of backgrounds and genres as well as industry professionals about writing and publishing.
World Book and Copyright Day Booklist