Friday, December 11, 2020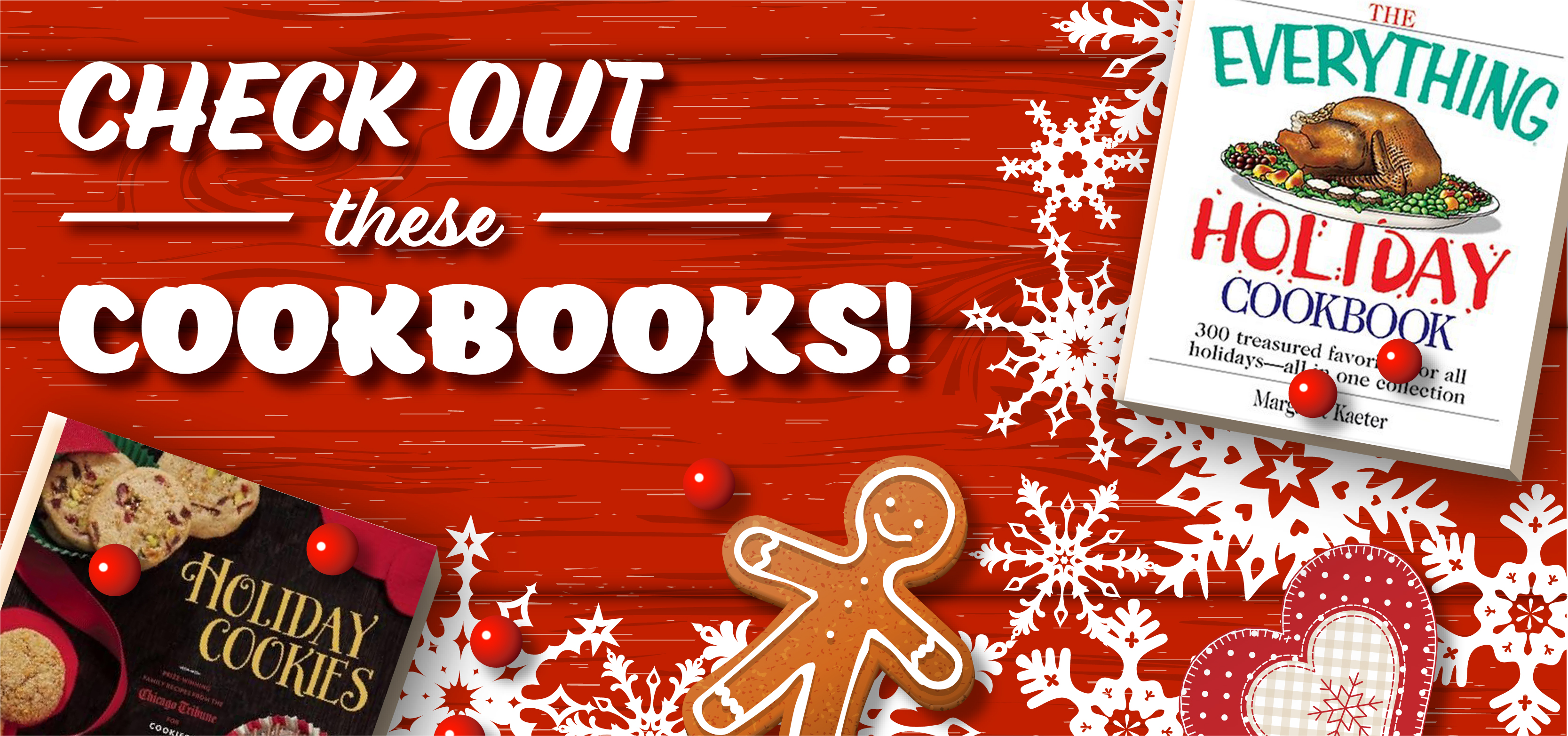 #It's #FoodieFriday!
The holiday season may look a lot different this year. That doesn't mean we can't find reasons to celebrate. The Library has got you covered with a multi-cultural booklist full of recipes that are sure to liven up your festivities. There's even plant-based and vegan options. So, whether you're keeping the gathering small or getting together virtually this year, you'll be able to create the right size feast and all the yummy treats for you and your loved ones.
New to holiday cooking on your own? Learn how to re-create some of those beloved staples your loved ones have made over the years. These Food Network stars, celebrity chefs, and tried-and-true favorites have got all the tips you need to achieve the culinary success you crave. Or, if you're up for a challenge: you can always find something new to experiment with this year! Those festive firsts may just become your next tradition! Either way, you'll find tons of delicious recipes to keep you inspired and well-fed throughout the end of this year and on into the next.
##SeasonsReadings
If you'd like to share your family's favorite holiday recipes with us, please message the Library or comment on this blog on one of our social media channels: Facebook, Instagram, or Twitter! Who doesn't love a good (virtual) cookie swap?