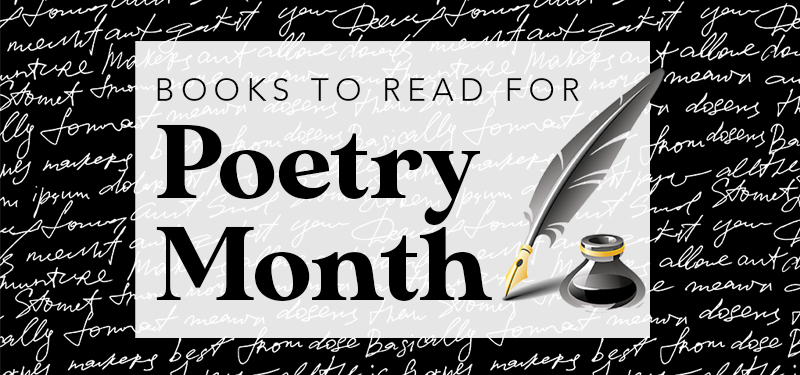 #Immerse Yourself in Poetry this April
April is National Poetry Month! This 25th annual celebration of poets and poetry was launched by the Academy of American Poets in April 1996 to remind us that poets have an integral role to play in our culture. And what better time than Spring to promote artists and an art form that's given us so much beauty? Whether you're looking for a new poet, revisiting old favorites, or composing your own haiku, freeform poem, rhyme, or blank verse: the Library's collection is a great place to enhance your own life with this literary art form.
#Meet with a Local Poet
"To make art that allows others to be seen you have to be willing to be seen first. The art I love takes bravery to create." – Tiffany Melanson
Whether you're working on your own craft or you just like hearing from local poets, there's still time to sign up for the next Lit Chat on April 5 with poet and educator Tiffany Melanson. She will talk poetry and her process in a conversation with fellow poet and artist Yvette Angelique.
#Why Write Poetry?
In a recent interview with Hope McMath of Yellow House, Tiffany Melanson said, "I am not a person naturally prone to optimism. I am a realist with pessimistic leanings. I used to think this was something I needed to change about myself. I now see it as a special skill. This messy world is where I must make a life. I prefer to see it for what it is, which allows me to never convince myself to avoid the truth when confronted with it. I guess that's why I'm a poet."
Whatever your motivation for reading or writing poetry, the Library is here to help.
#Get Your Free Poetry Kit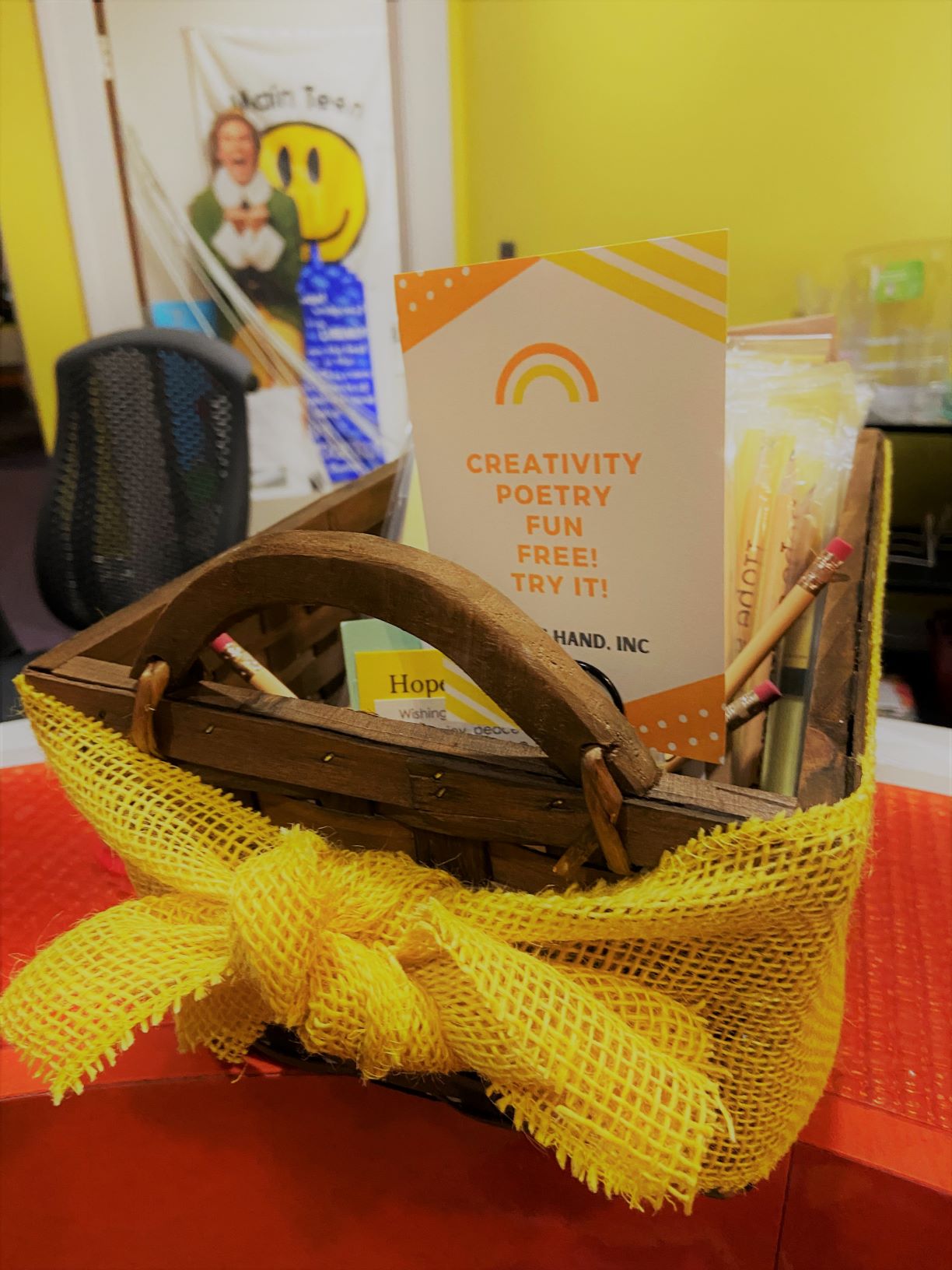 Stop by the Teen Space at the Main Library and pick up your Hope at Hand poetry kit. This month's challenge is to write a "6 Word Memoir" in verse. Hope at Hand provides poetry sessions for at-risk youth populations. They've been partnering with the Library for a while and used to offer hands-on sessions in the Library. During the pandemic, to stay connected and to keep teens writing, they've been creating these kits with simple instructions, supplies and example poems. Hope at Hand's goal is to "facilitate healing and personal growth for children and adolescents," and they accomplish all of that simply by teaching and sharing poetry.
#Join a Virtual Writer's Lab Made Just for Teens
If you can't physically come to the library, don't forget to sign up for the Teen Think Tank newsletter through Library Academy! There's a Teen Writers' Lab every other week with writing prompts, hands-on writing activities, games, and more. Build your writing skills, explore your creativity, and engage with like-minded teens - all virtually!
Check out some previous Teen Think Tank activities by clicking here.
#Learn Songwriting... Online on Your Own Schedule
Are you musically inclined? Would like to turn your poetry into song lyrics? There's a "Learning Path" on Lynda.com with 7 hours of expert-created videos to help you "Write a Song". It's free with your library card! Speaking of which, we've got some great books for you to check out, too!
#Adult Poetry Booklist
#Teen Poetry Booklist