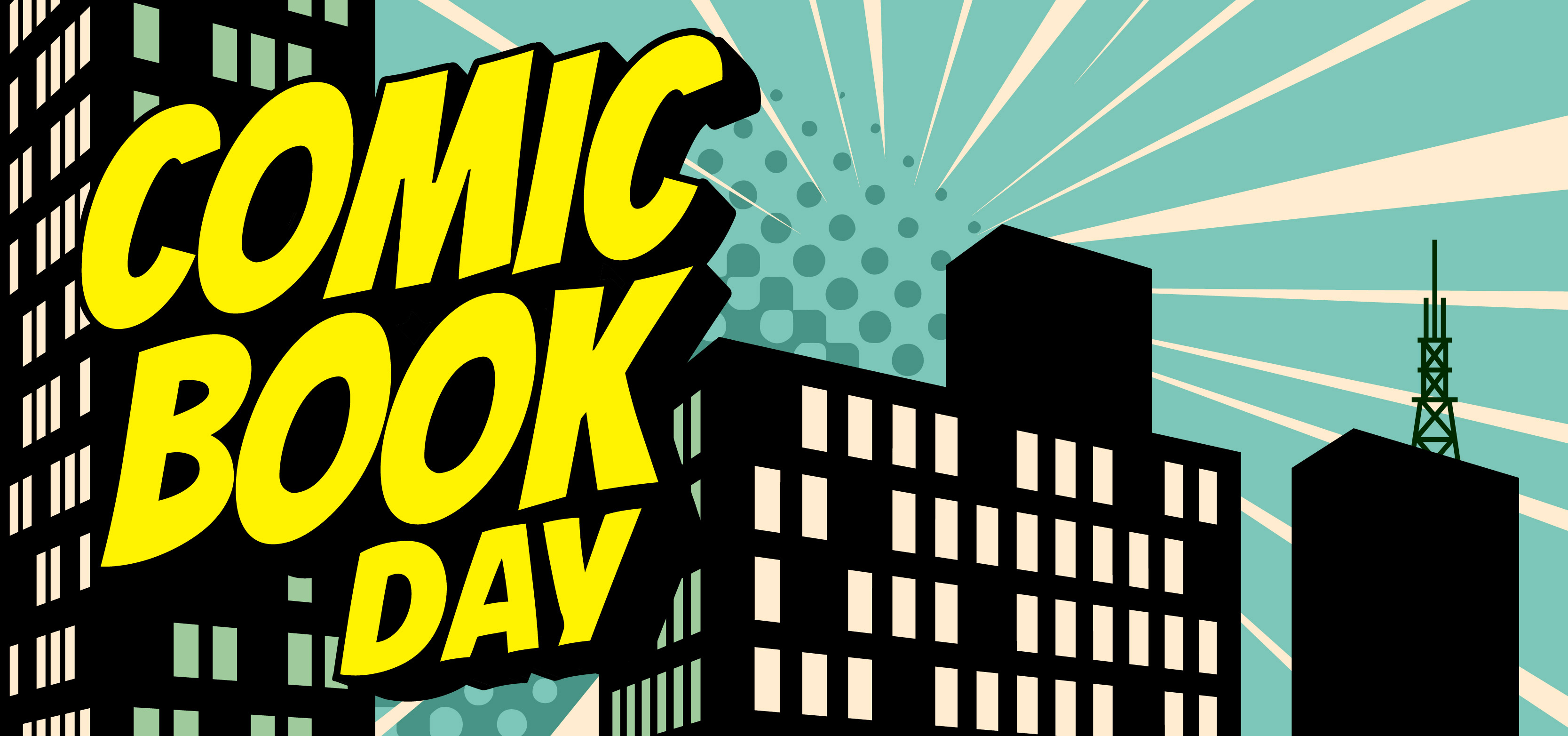 #Every Day is Free Comic Book Day at the Library
Whether you're a first-time comic book reader or a seasoned fan, Free Comic Book day is a great way to find new reads, revisit old favorites, or even explore some indie or niche creators. Of course, comics are always free to read at the Library and with Hoopla, you can enjoy instant digital access to hundreds of comics and graphic novels from top publishers like DC and Marvel. So, delve as deep as your heart desires into the fantastical worlds of those superheroes, villains, and even side characters from DC, Marvel, or Star Wars you already follow on the big and small screen.
#What's Free Comic Book Day (FCBD)?
Every year, on the first Saturday in May, the comic book industry, comic shops, and (often times) libraries celebrate this beloved, visual storytelling medium by giving away or lending a range of free comics. This celebration actually marks the 20th anniversary of Free Comic Book Day. This year, the official Free Comic Book Day will actually be celebrated on Saturday, August 14, 2021 in the hopes that much of the uncertainty and disruption related to COVID-19 will have passed. Free Comic Book Day usually include costume contests, creator signings, drawings by guest artists, photos with characters, and other fun activities.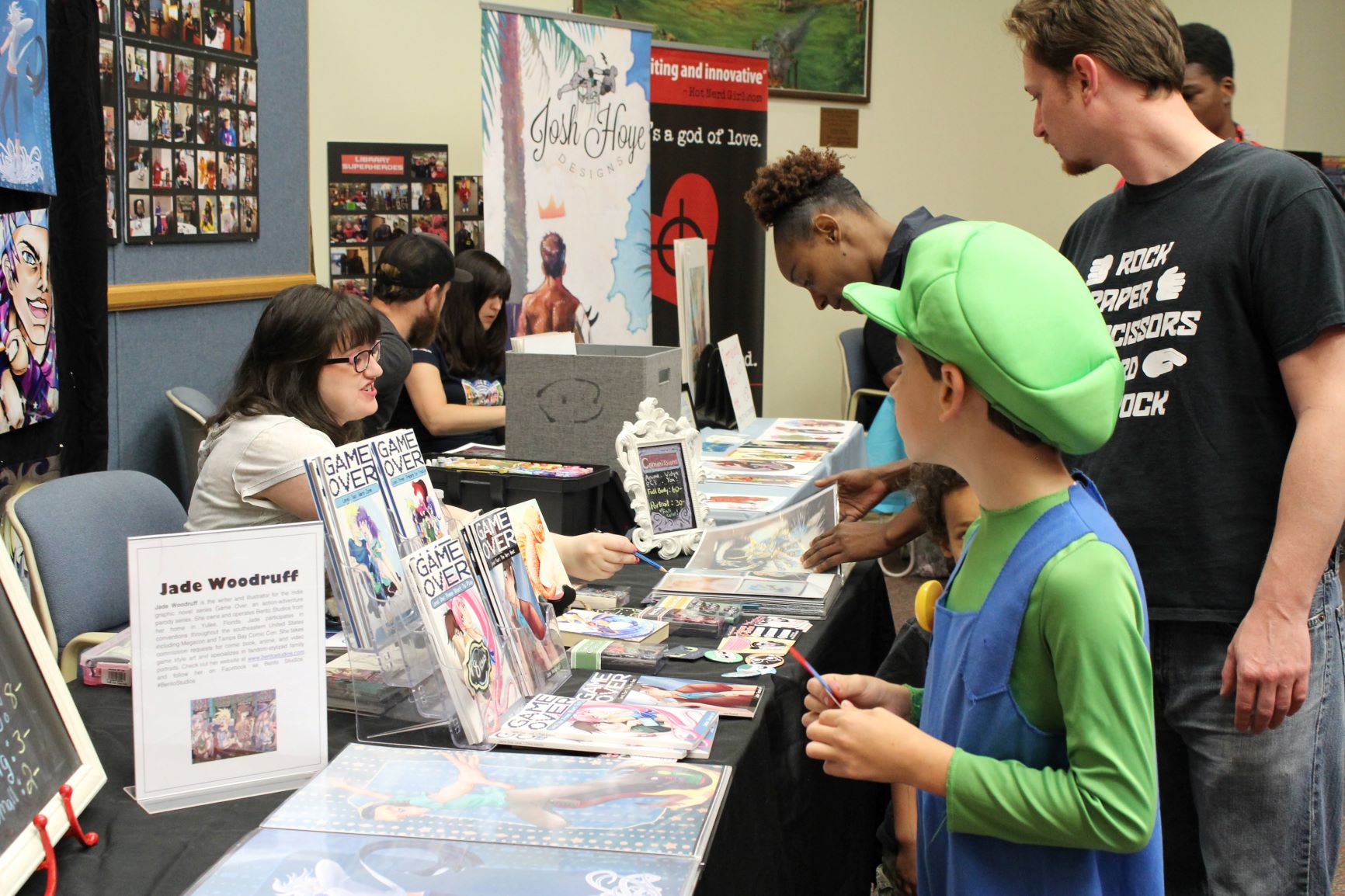 Many of you or your children have enjoyed similar comic conventions at your library branches in the past years. If you have kids, you may want to sign up for our Star Wars-themed Library Kids Live (Zoom) Event on May the 4th Be With You (costumes encouraged).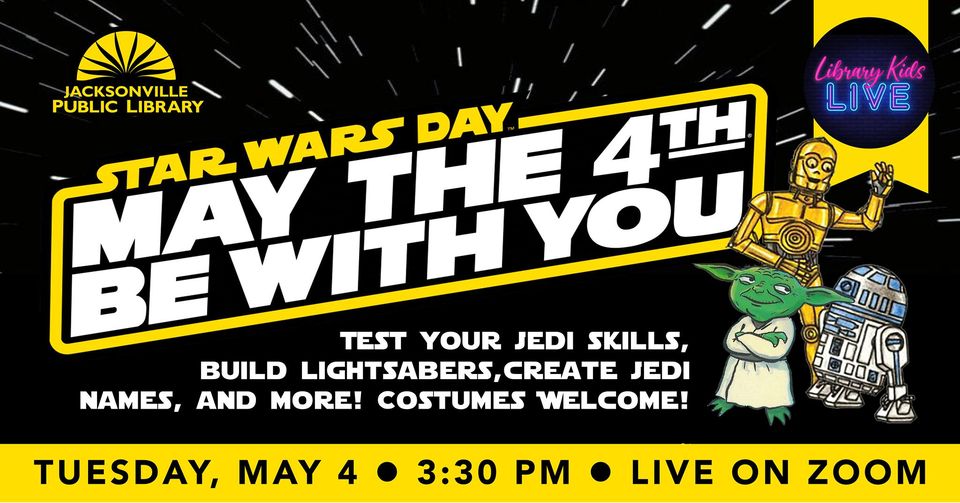 While there won't be any large in-person events for FCBD at the Library this year, we just couldn't wait until August or next year to tell you about our amazing physical and digital collections of comics, graphic novels, and locally-produced zines.
Before you are able to borrow, you will need to create a Hoopla account. Once you are signed in, you can borrow titles though the Hoopla digital mobile app or the website. Once a title is borrowed, it is accessible by clicking on "My hoopla" on the website or in the app. You must remain logged in to view downloaded content. Once you are in and connected, though, any Hoopla item can be enjoyed in the app with no waiting.
Zines (pronounced "zeens") are self-published pamphlets of all sizes and shapes, often covering subjects overlooked in larger scale publications. The Jacksonville Public Library Zine Collection focuses on regionally-based zines in an effort to better reflect the voices in our community. The scope is broad and covers more than just comics (politics, gender issues and advocacy, music, the arts, etc.). The collection is housed in the Jax Makerspace on the first floor of the Main Library and is fully searchable in our catalog. For more information or to contribute your original zine to the collection, check out our Zine page.
#Find Your Fandom
Each year, a diverse range of titles are highlighted by publishers and organizers of Free Comic Book Day to appeal to a broad range of age levels and tastes to prove, as the FCBD website suggests, that "there's truly a book for everyone." Below, we've provided a short list of our own– focused mainly on essential DC, Marvel, and Star Wars titles. Don't forgot to check the catalog, though. We have thousands more!