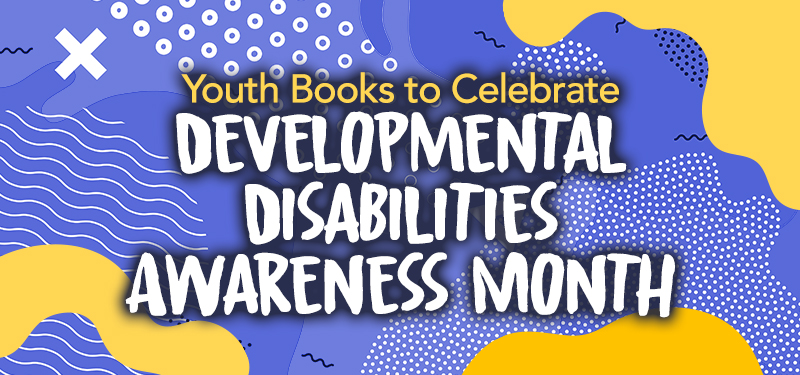 Developmental Disability Awareness Month raises awareness about the barriers people with Intellectual and Developmental Disabilities (I/DD) like autism, Attention-Deficit/Hyperactivity Disorder (ADHD), cerebral palsy, hearing loss, vision impairment, Tourette Syndrome, and other language, speech, learning, and intellectual disabilities face in connecting to the communities in which they live. This is all in an effort to ensure that everyone is included in all areas of community life. Through embracing and celebrating our differences, we can work together and move forward toward change and equity for all.
It's the "celebrating" part of an "Awareness Month" that often gets forgotten, though. Luckily, this week is also Celebrate Neurodiversity Week.
#What is Neurodiversity?
While neurodiversity means many things to people, it usually centers around the idea that neurological differences like autism and ADHD are the result of "normal, natural variations in the human genome." These differences have been pathologized as "disorders" or deficits in the past (once thought to be caused by disease or injury). While that is the case with some disabilities (that are the result of aging or trauma), some scientist believe that it is not true of all developmental disabilities. See more here. Originally coined by an Australian sociologist in the late 1990s, the term has become increasingly popular among those within the disability rights movement. Instead of focusing solely on a "cure" or "fix," they advocate for inclusion-focused services, accommodations, communication and assistive technologies, and other support. Basically, the neurodiverse community wants to be included, celebrated, and treated with dignity and respect.
"Everyone wants and deserves to enjoy life," says Donna Meltzer of the National Association of Councils on Developmental Disabilities. "But this month, we take extra steps to raise awareness about the supports and rights of people with disabilities and to celebrate their contributions to society."
The following booklist is one place to start for building that understanding and awareness. Be sure to check out Dr. Tracy Packiam Alloway's books. Like many of the books in this list, they are about "boosting the confidence and strength-awareness of children" with intellectual and developmental disabilities "while also allowing for better understanding and positivity among their peers." Bonus: She's a local author and award-winning psychologist.
#Youth Booklist
This is not an exhaustive list by any means. There are many more titles available in your library and through digital collections like Hoopla. You can also suggest titles that the Library should purchase by filling out this form.
#Take the Celebrate Neurodiversity Pledge
Celebrate Neurodiversity Week was started by U.N. Young Leader Siena Castellon. It challenges schools, colleges, and businesses to recognize and nurture the many strengths and talents of students with learning differences. This week and its activities are also a pledge – to battle the misconceptions about and end the stigmas surrounding what it means to experience autism, dyslexia, dyspraxia, ADHD, and other developmental disabilities. More importantly, Castellon hopes that schools, colleges, and the business world will stop focusing on what those in the neuro-diverse community "cannot do." She believes that "it is important to recognize our creativity, innovation, ability to think outside-the-box, problem-solving skills, unique insights and perspectives, as well as our perseverance and resilience." Castellon hopes her pledge will not only help other neuro-divergent students like her to reach their full potential but also change the way students with learning difficulties are perceived and treated by their peers.
#Other Important March Celebrations
Thirty-one years ago March 12, protesters climbed the 78 marble steps of the Capitol's west front – many of them abandoning their wheelchairs and other assistive devices to drive home the need for inclusive design/architecture. That is, they were demanding Congress to pass the Americans with Disabilities Act. They wanted to make sure people with disabilities could enjoy the same rights and opportunities as everyone else. Specifically, the law (which was officially signed into law on July 26, 1990) prohibits discrimination against people with disabilities in several areas and ensures public accommodations and access to state and local government programs and services.
One big hero of the movement was then 8-year-old Jennifer Keelan, who got on all fours to ascend the Capitol steps that day in March. It took almost an hour. The event is widely recognized as a catalyst for the passage of the ADA. For more about her story, check out All the Way to the Top: How One Girl's Fight For Americans with Disabilities Changed Everything.
The fight for disability rights did not end with the passage of the ADA, though... nor has the fight for people with Intellectual and Developmental Disabilities.
Awareness is key but only part of the solution. Accessibility is certainly a large piece of the puzzle. However, full inclusion for persons with disabilities isn't just about wheelchair ramps, accessible restrooms, and Braille signage. Many developmental disabilities are often referred to as "invisible" disabilities because they aren't always immediately apparent, especially those neurological in nature. Accommodations for autism, for example, look very different than those needed for someone who uses a wheelchair. But it's no less important just because it's less understood. A commitment to equity and inclusion must be at the heart of all accessibility practices and measures. 
#Contact Your Library
We invite you to check out this page for more information about the Library's Talking Books and Braille for the Blind as well as other accommodations and services for customers with disabilities. If you have questions or concerns about accessibility in your library, please call 904.630.BOOK or email JPLTBSpecialNeeds@coj.net.