Tuesday, September 14, 2021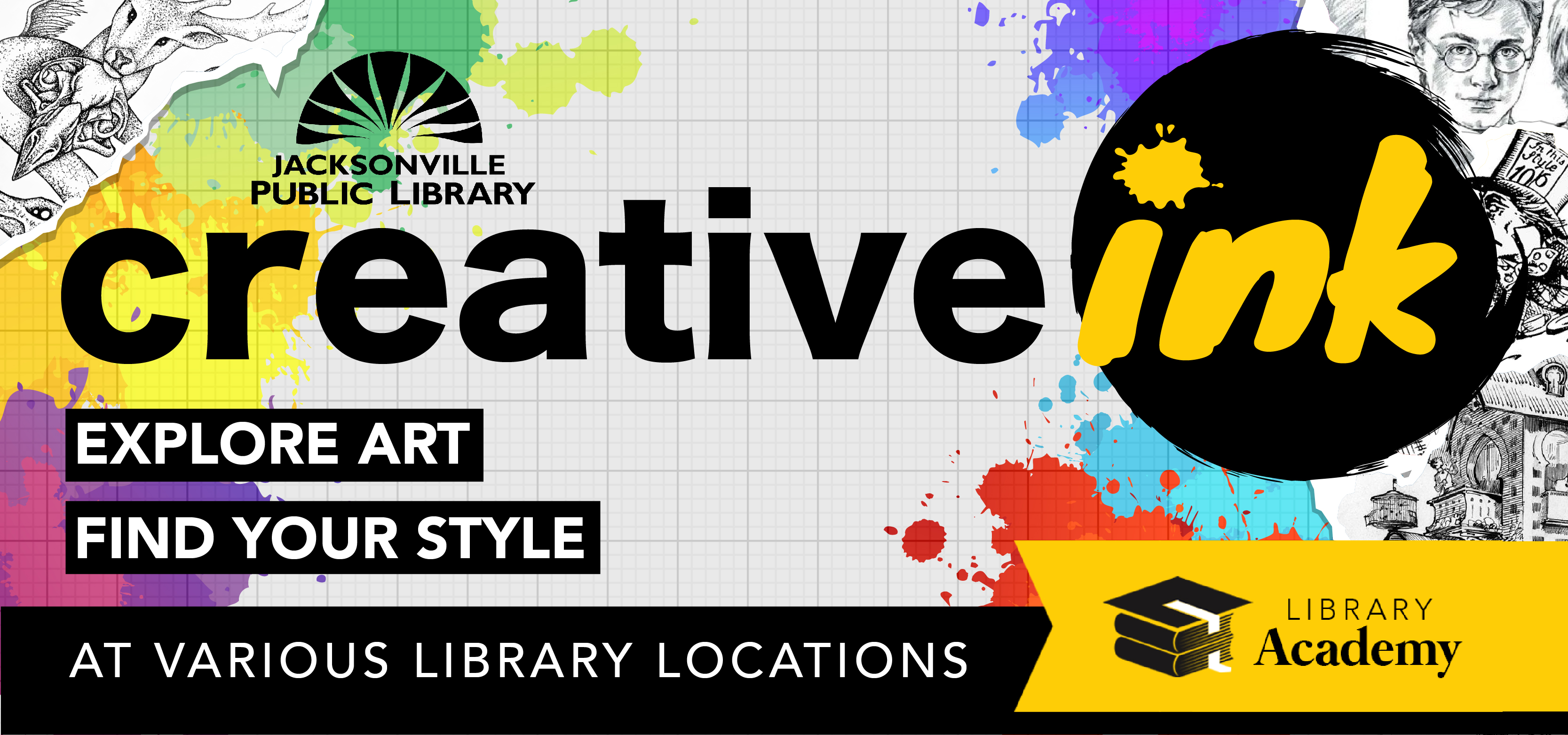 #Explore art. Find your style.
Are you craving an outlet for your creativity? Connect with your inner artist and other teens with Creative Ink! Whether you're a novice or the next big thing, this new, in-person teen art program is for you! You'll get inspired by books, famous artists or movements, experiment with new creative techniques, play games, and use a variety of materials to express yourself.
#Ignite Your Inner Artist
Creative Ink meets in person at four library location every other week at 4 p.m.:
Sign up Now! Materials and supplies are provided free of charge but registration is required.
This program is for teens, ages 12-17.
#Important Update:
Based off customer feedback and starting in October, all Creative Ink programs will start at 4:45 p.m. to ensure middle school students can attend. We will also be adding a fifth location! 
#What to Expect
Creative Ink is a fun, collaborative space where you can work out your thoughts and ideas, get inspired by books or other teens, and experiment with new creative techniques. Each program will feature a book, art-themed games, and other activities.
In addition to creating individual pieces to take home or display, you'll be encouraged to keep an art journal. Art journaling is the perfect way to express yourself because there are no rules! However, if you do want to keep track of your progress or challenge yourself to create more, you can use the activities as inspiration or a jumping off point for further study/practice. 
#Themes You'll Explore...
In September, you can join us in celebrating Hispanic Heritage Month (September 15 -- October 15) and get inspired by the many cultures and contributions of Hispanic and Latino Americans. We'll discuss Love in English by Maria Andreu and The Diary of Frida Kahlo by Frida Kahlo.