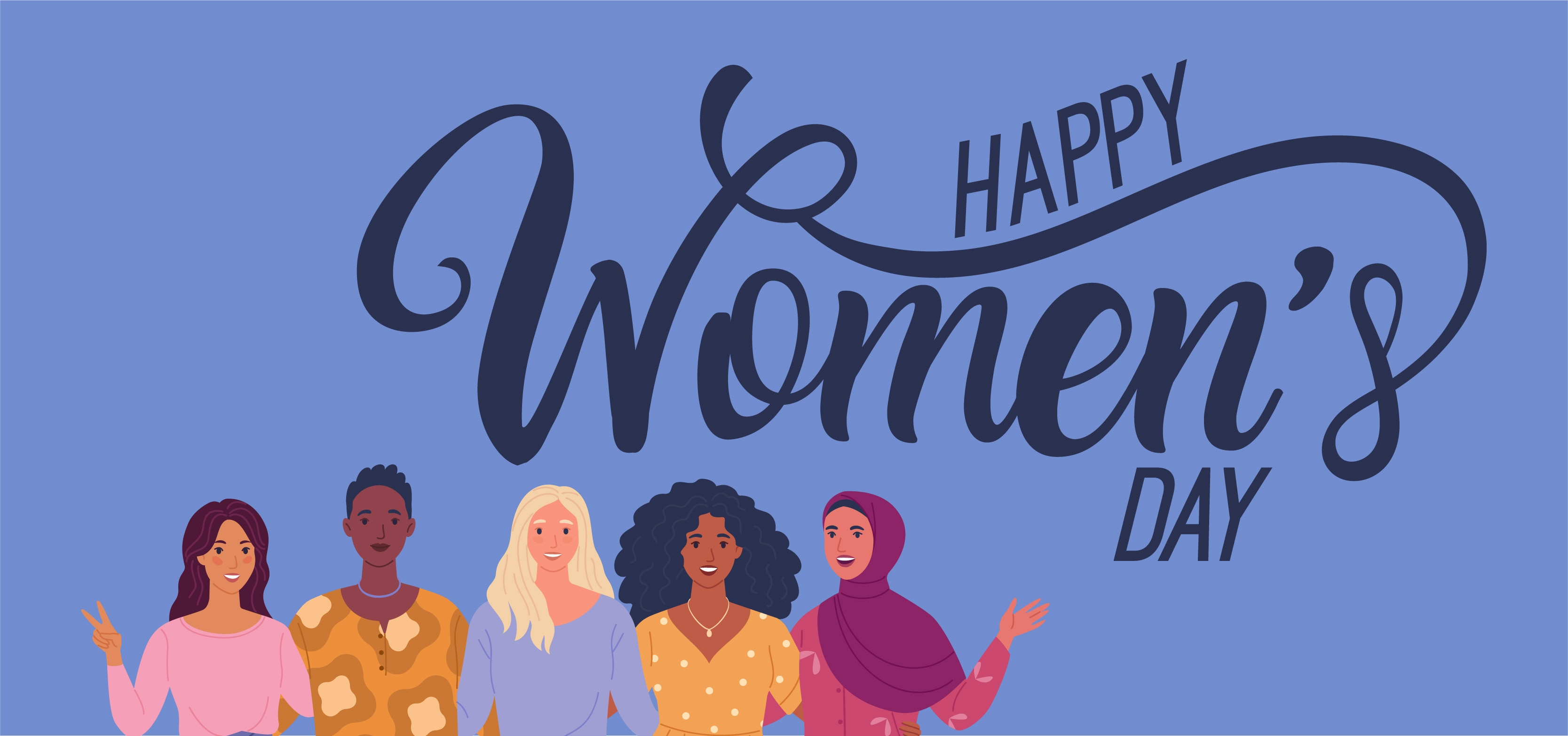 From Challenge Comes Change
International Women's Day is a global celebration of the social, economic, cultural and political achievements of women. The first gathering was held in 1911 as a show of solidarity and to campaign for women's rights. These included the right to work, vote, and hold public office. Today's celebration is not just a look back at the progress we've made, though. It's a day very much focused on the present, with specific calls to action for accelerating gender parity. The booklist below is filled with fearless pioneers of Science, bold women in Black History, and empowered and passionate breakers of glass ceilings from multiple professions and backgrounds. Our goal is that you read about them, learn from them, and then go do something inspiring.
Need some examples? In addition to learning more about the girls and women around you and about all of the amazing things that they're doing, you can always draw inspiration from trailblazers, record-breakers, firsts-in-their-fields, and everyday amazing leaders that you hear about in the media and in books. Of course, the Library has a wealth of information on everything from pioneering and persevering women throughout history to contemporary issues and modern day SHEroes. This booklist not only highlights the achievements of women, it challenges old beliefs about what it means to be a woman and provides a roadmap for future generations.
Adult Booklist
Youth Booklist
The Proverbial Glass Ceiling
In spite of all the progress and persistence of these and other women: there are still barriers to advancement for women and girls - especially minorities. There are many more hurdles to clear and glass ceilings to break. Check out this powerful video showcasing some of the highest-profile glass-ceiling breakers in government over the last several decades:
#Forging New Paths
The great thing about a celebration like this: It not only helps women and girls be and feel seen for their contributions to society, it very much lights the path forward for the next generation. In seeking out and celebrating the achievements of women, we end up encouraging others to follow in their footsteps and to go even further.
"I never went into physics or the astronaut corps to become a role model. But after my first flight, it become clear to me that I was one. And I began to understand the importance of that to people. Young girls need to see role models in whatever careers they may choose, just so they can picture themselves doing those jobs someday. You can't be what you can't see." - Sally Ride
For a fantastic example of someone picking up a torch: Look no further than right here in Jacksonville. Seventeen-year-old Taylor Richardson was inspired to become an astronaut when she read a book in second grade about Dr. Mae Jemison, the first African American woman to travel in space as a crewmember of the Endeavor in 1992. Like her idol, Taylor has become a champion for girls and minorities pursuing education and careers in STEM (Science, Technology, Engineering, and Math). Not only has she organized several crowdfunding campaigns to send girls like her to see the movies Hidden Figures and A Wrinkle in Time (and to get copies of the books), she's become an influential public figure in her own right. She has spoken and appeared on news program, in panels, and at conferences all around the world advocating for girls like her - often alongside some of her heroes like Jemison. Part of the Mars Generation movement, Taylor hopes to one day live and work on Mars.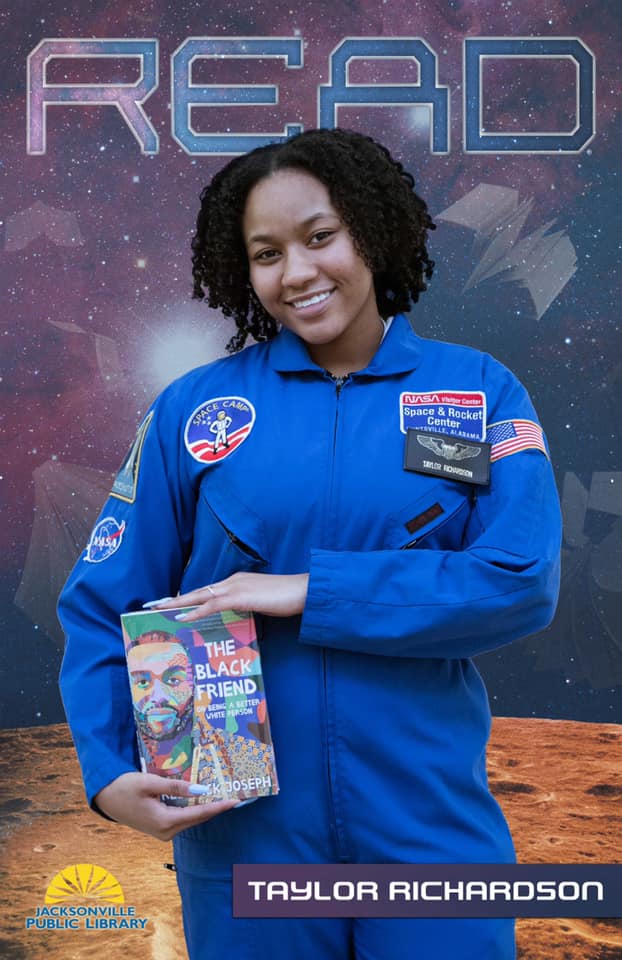 Recently, Taylor organized the Black Friend Challenge, raising over $22,000 to put copies of the anti-racist book The Black Friend: On Being a Better White Person by Frederick Joseph in libraries and schools in 30 states and at 40 US Embassies. To read more about the challenge, read this blog.
#Ways to Celebrate International Women's Day
International Women's Day is a great way to raise the visibility of these role models and trailblazers who are making a difference. But it also calls for everyone to get involved. How you celebrate is up to you but here are a few ideas from www.internationalwomensday.com.
Educating yourself and others about the vital (and sometimes untold or overlooked) role of women in history.
Uplifting the voices and achievements of women and girls in all fields and from all races, backgrounds, and ethnicities.
Raising awareness about economic, political, social, health, or other issues affecting women such as about equal pay, the "Pink Tax" (or gender-specific pricing), and other gender-based discrimination or finding ways to combat these issues, create coalitions, form partnerships, and organize for advocacy and change.
Donating to or fundraising for registered charities and non-profits focused on the advancement of women and girls.
Challenging stereotypes, confronting gender bias and microaggressions, and in all other ways working to create a more inclusive world in your workplaces, at home, school, and in everyday life.
##ChooseToChallenge
While we can't always change what others think or do, we are responsible for our own actions and thoughts. This Women's Day and every day, we can choose to challenge and call out gender bias and inequality. Of course, part of that challenge includes confronting our own biases, learned assumptions, and limiting beliefs about gender. Refuse to accept those situations that can be made better if only we would choose to challenge the status quo. Reject what is "normal" for what is right. Challenge others to be more accepting.
If we continue learning, listening, and holding ourselves and others accountable, a more inclusive and gender-equal world is possible.