Thursday, August 15, 2019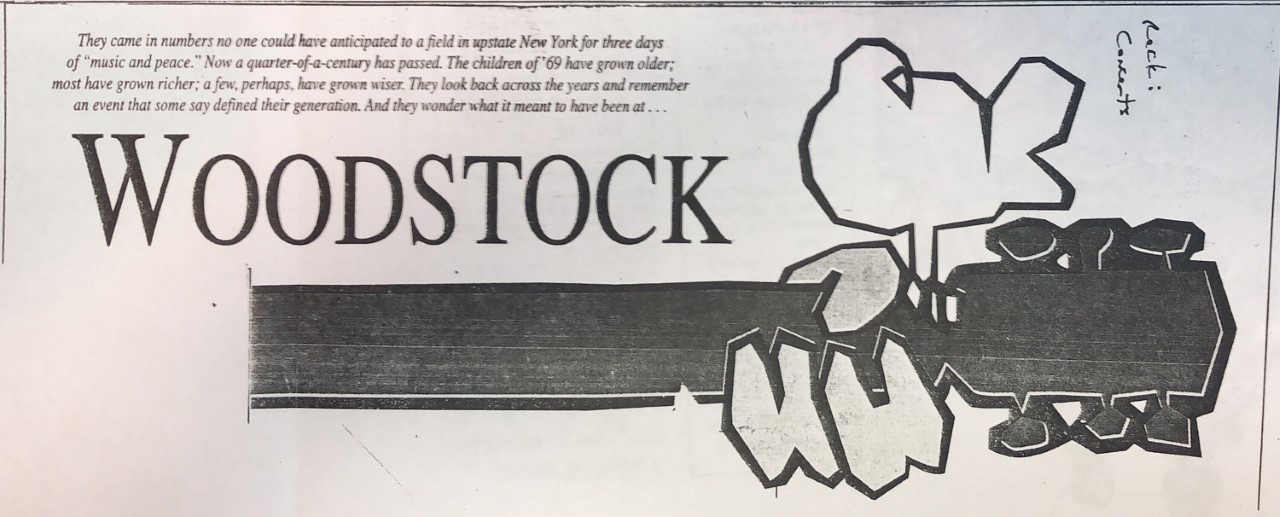 "They came in numbers no one could have anticipated to a field in upstate New York for three days of 'music and peace.' Now [half a century] has passed. The children of '69 have grown older; most have grown richer; a few perhaps, have grown wiser. They look back across the years and remember an event that some say defined their generation. And they wonder what it meant to have been at... Woodstock."  
What did it mean to be at Woodstock? The quote above was published by the Florida Times-Union in 1994 commemorating the 25th anniversary of the iconic music festival, and now here we are at the 50th anniversary still as fascinated with Woodstock as ever. Whether it be aerial photos of the massive 400,000 person crowd that flooded Max Yasgur's farm in Bethel, New York, or portraits of attendees holding peace signs in the air, clothed in fringe and flowers— Woodstock was the quintessential snapshot of 1960s counterculture.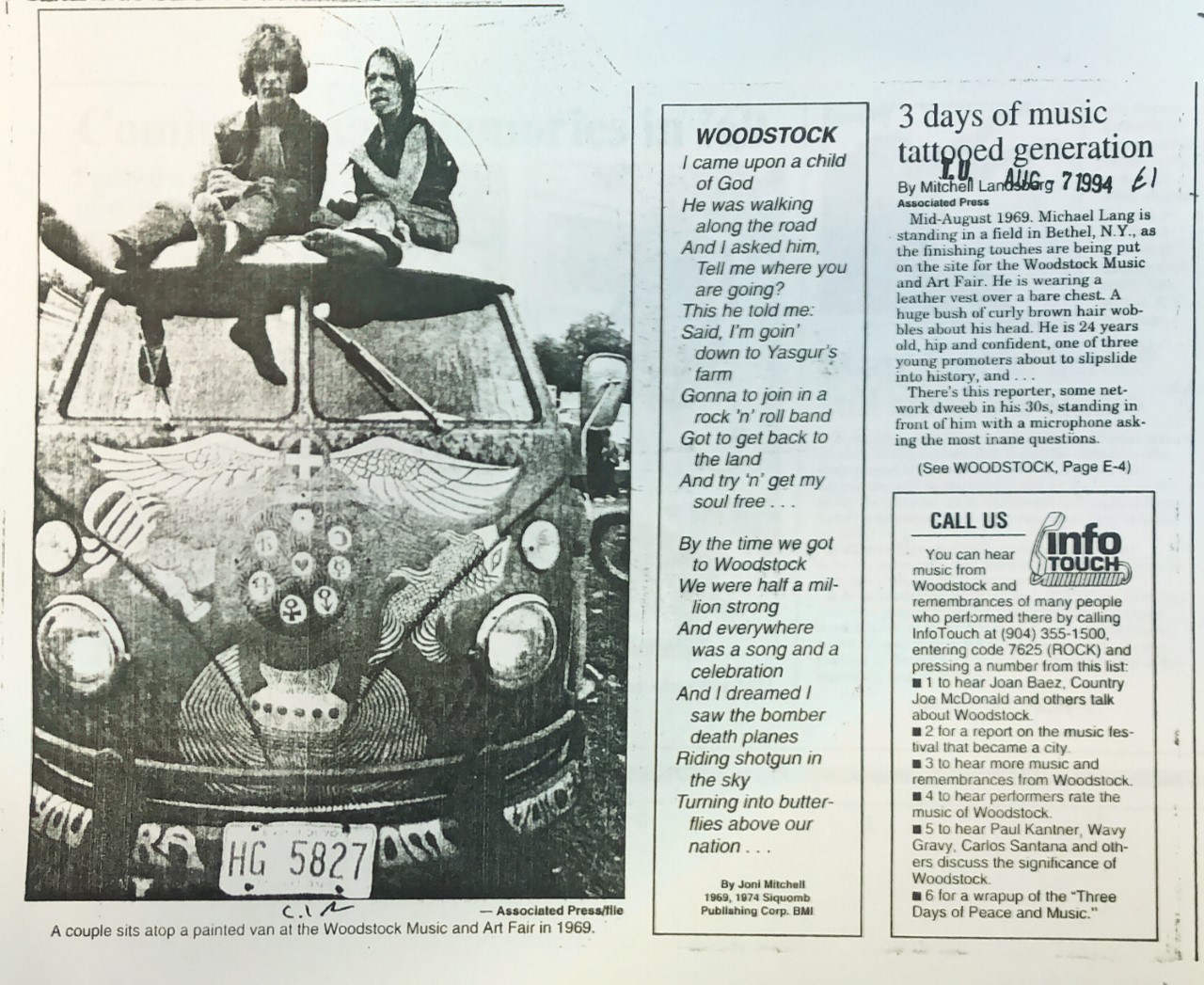 Plans for the official Woodstock 50 festival may have derailed, but maybe it's best to celebrate Woodstock's legacy rather than relive it. There was Woodstock '94, which was arguably worse than Woodstock '89, but arguably better than Woodstock '99. It seems as though the further we get from the original Woodstock in 1969, the harder it is to emulate this once-in-a-lifetime experience that defined a pivotal moment in American history. The summer of '69 in the U.S. was a summer of chaos, mayhem, giant leaps for mankind, and peace— so we've gathered a variety of Woodstock material for you to travel back in time to Bethel, New York 1969.
Stream tons of music for free on Hoopla when you create an account with your Jacksonville Public Library Card.

We've also put together a Youtube Playlist of various live performances from Woodstock you can stream here:
Last but not least, here is a list of books that capture various tales from Woodstock: