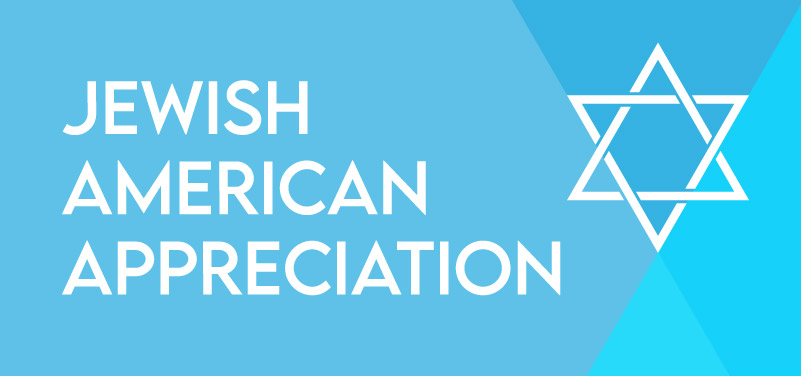 Jewish American Heritage Month
On April 20, 2006, President George W. Bush proclaimed for the first time that May would be Jewish American Heritage Month, a time to celebrate the American Jewish experience as well as the contributions they have made, and continue to make, to our nation's history, culture, and society.
Role Models
In President Biden's Proclamation on Jewish American Heritage Month, 2021, he writes, "This year, we recognize two historic firsts, as America saw the Vice President take the oath of office alongside her Jewish spouse, and a Jewish American became the first Majority Leader of the United States Senate and the highest-ranking Jewish American elected official in our Nation's history."
These are, of course, just two examples of influential Jewish-American leaders. Many more can be found in the areas of art, pop culture, business, technology, and in every other aspect of American life. Those looking for role models will find a wealth of choices. If you search the library's catalog, you can find everything from a biography on baseball star Hank Greenberg to the RBG Workout (and dozens of books on the legacy of Supreme Court Justice Ruth Bader Ginsberg).
Stories of Resilience
Everyone knows Superman but not everyone knows that the superhero who came to symbolize "Truth, Justice, and the American Way" was the creation of two Jewish Americans, Joe Shuster and Jerry Siegel. The Joe Shuster Story, which is available for instant access on Hoopla, tells the story of these two comic books legends, in graphic novel form. Unfortunately, they weren't able to benefit much from Superman's overwhelming and long-lasting success, having signed over the rights to their work early on. No one can deny their impact on American culture, though.
Not every story worth reading is one of triumph. History can be hard. However, even then, we can acknowledge and celebrate things like genius or resilience. There is always something to be learned.
The Power of Heritage
In his Proclamation, President Biden reminds us that we should not forget the "generations of Jewish people [who] have come to this Nation fleeing oppression, discrimination, and persecution in search of a better life for themselves and their children." Heritage is not just about history; it's about what gets passed on to the next generation. Heritage has an eye for the future.
In this way, heritage months can be a time for reflection and healing. They also serve to draw our collective attention to the needs of the communities they celebrate. By doing so, they ensure that the opportunities secured and ground gained by these trailblazers are extended to others – now and in the future. But a heritage month should also, absolutely, be a time for joy.
Booklist
To fully understand and appreciate the American Jewish experience and all that entails, we must be willing to listen to and uplift the voices of those who struggle, as well as those who prosper. This month and beyond, commit to reading historical or contemporary stories of Jewish American life. These are quintessential American stories of resilience, aspiration, imagination, determination, and achievement.