Thursday, October 31, 2019
#National Author's Day
November 1 is National Author's Day, a day to acknowledge all of the blood, sweat and tears that go into writing. Authors give us access to endless amounts of knowledge, and allow us to transcend our own perspectives through storytelling. While we're grateful for all authors, we'd like to highlight local authors here in Jacksonville this Author's Day. 
Supporting local authors is like supporting local businesses. It helps to grow the literary community and harnesses a more creative spirit overall throughout Jacksonville. There are so many ways to support local authors, and Jacksonville Public Library is proud to facilitate some of those opportunities.
#Here are a few ways you can celebrate (Local) Author's Day! 
#1. Read a book by a local author. 
This one seems pretty obvious, but it's the first step to supporting a local author. There is a plethora of talented writers and authors in Jacksonville whose work is waiting to be discovered. We have tons of books from local Jacksonville-based authors in our collection, such as Tim Gilmore, Rodney Hurst, and Ebony Payne English. We also have an extensive Local Authors Collection housed at the Main Library. 
#2. Come to a library event. 
We host multiple events throughout the year highlighting local authors in the Jacksonville Community. Our largest event, Jax Book Fest, takes place every February and features over 80 local and/or nationally renowned authors all in the Main Library. The Beaches Branch Library is hosting the first-ever Beaches Reader Fest on November 16, 2019, which will feature 15 local authors. We're also a participating venue for the popular JaxbyJax Literary Festival as it transitions downtown this year, which will take place on November 16, 2019.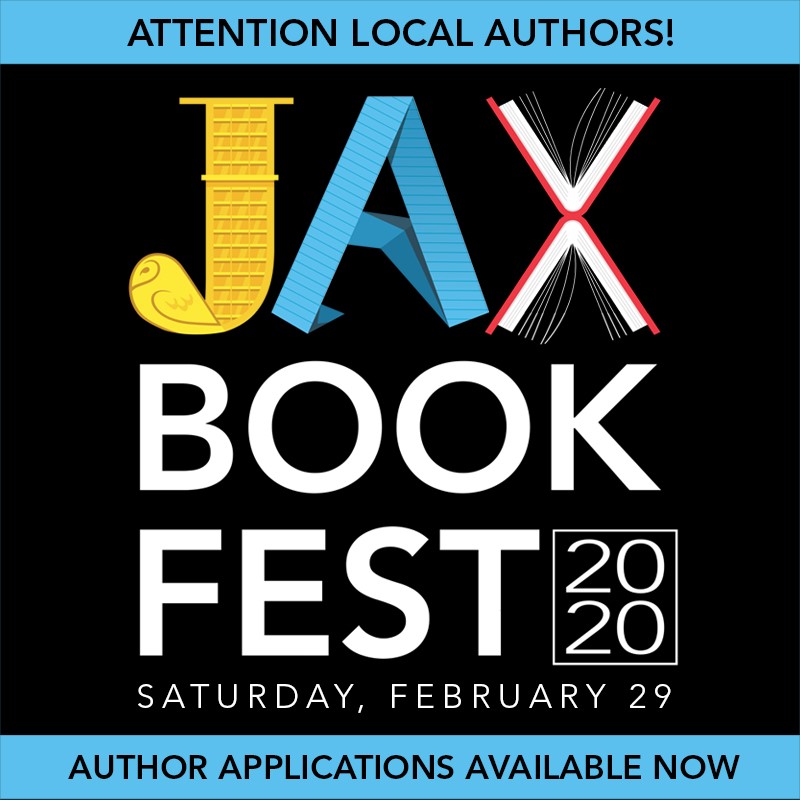 #3. Listen to our Completely Booked podcast.
Every Monday we release a new episode of Completely Booked, the official podcast of the Jacksonville Public Library. We bring you interesting and inspiring stories from local residents here in Jacksonville, and have local authors join us from time to time. You can check out our interview with Chris Gabbard, who recently published his first book, A Life Beyond Reason: A Father's Memoir, for an emotional and moving story about medical malpractice, caring for his disabled son, and reevaluating the meaning of life. Or you can check out our interview with Michael Wiley, who has written 7 different crime fiction novels all based in Northeast Florida, including the Daniel Turner thriller series.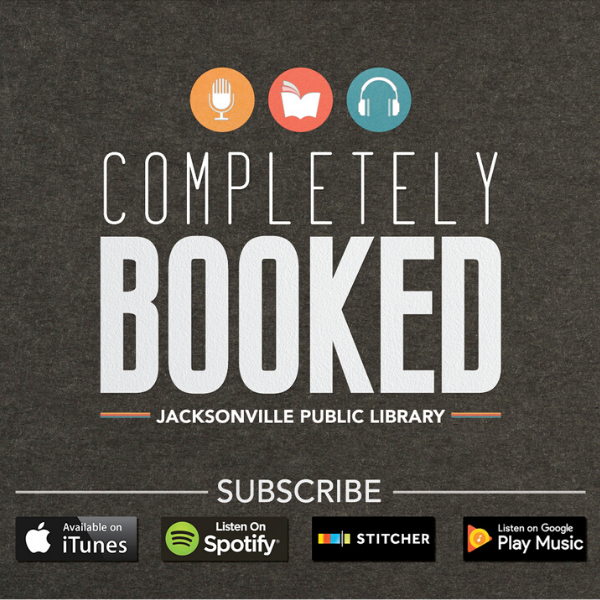 #4. Read a zine.
Along with the library's Local Authors Collection, we also have a large Zine Collection. The mission of the Jacksonville Public Library Zine Collection is to circulate and preserve alternative media resources that inspire readers to re-examine and learn from independent and under-served voices that represent our community. The scope of the collection is broad, including art, music, comics, politics, gender issues and advocacy, all from regionally-based writers. Pick one up next time you're wandering through the Jax MakerSpace, and you'll be pleasantly surprised at the creativity that exists right here in Jacksonville.