Tuesday, October 12, 2021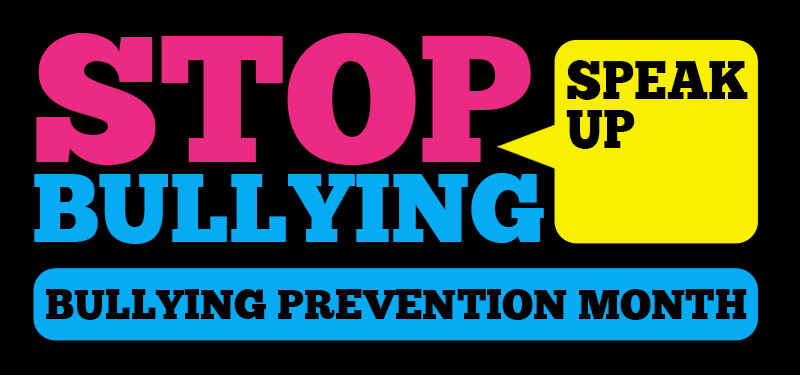 #October is Bullying Prevention Month
We all know what bullying is and how detrimental it can be. Whether it's on the school bus, in gym class, on social media, or even at your workplace water cooler – it's never been more toxic or pervasive. Our online and interconnected world can make it hard for children and teens to find safe havens or the courage to speak up and speak out. That's why Bullying Prevention Month and other anti-bullying initiatives exist.
Bullying comes in many forms. If your child tells you that they are afraid to ride the bus or go to school because a bully is threatening them, it can be easier to intervene. However, the targeted person doesn't always speak up and not all bullying leaves physical marks. Witnesses, if there are any, may be scared to report as well (for fear they'll be next).
Some bullying happens online or through social media or texts. That can be hard to escape. If you notice your child start to withdraw, even from family: It might be time to have a conversation about bullying.
#Where to Begin
Knowing how to start those conversations or where to turn isn't always easy. That's why the Library has several resources for children, teens, and parents to help prevent or stop bullying. It's also why the Library and City of Jacksonville recognize events like National Stop Bullying Day (October 13): to show that bullying is not acceptable and that everyone deserves to be safe in school, online, and in the community.
Getting help or being able to offer it starts by getting the information you need. For parents, it might be talking points for those difficult but important discussions. For children and teens, it's often about knowing who to reach out to and how.
#Booklist
The books in this list focus on empowerment through education and awareness. Whether you're a parent, child, teen, or educator: it's important for to know what to do when you see or experience bullying (or its effects). While not exhaustive, the books in this list are a great jumping off point. Start a conversation this month and make sure the children in your life know what to do and who they can talk to.