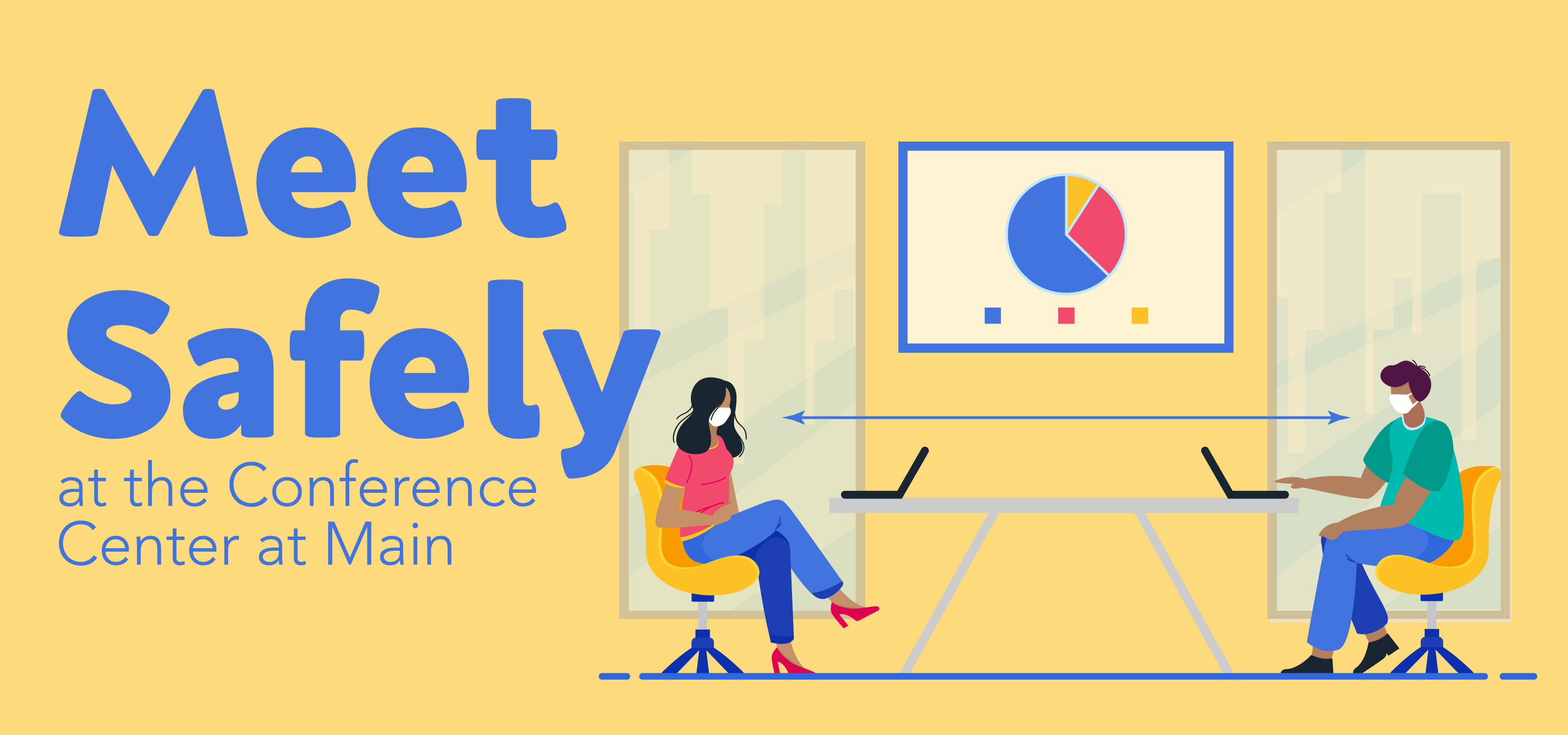 Making Your Meetings Safe
April 2020 brought new challenges to the meeting and event industry as COVID-19 brought everything to standstill. A year later, professionals in this industry have united – stronger and more determined than ever to demonstrate the value of meetings for local business, government, and yes, even libraries.
Global Meetings Industry Day
Celebrated annually on April 8, this world-wide event gives conference centers like ours a way to showcase facilities and staff. This year, the theme is "Meet Safe," which highlights the extraordinary efforts of industry professionals over the last several months in making meetings and events safe.
Our "Meet Safe" Commitment
By following local, state, and federal regulations; performing regular and deep cleaning regimens; rethinking layouts; encouraging social distancing; and continuing to meet and exceed customer expectations: Event hosts and conference center staff can offer in-person, hybrid, or virtual meetings and celebrations safely. To learn how Jacksonville Public Library's Conference Center at Main can help you with your next meeting, wedding, or other special event, contact us at (904) 255-6198 or jplconference@coj.net.
To learn more about the Conference Center, visit the page on our website. It's not just one space or even one floor. While the Conference Center level boasts a huge auditorium, a deluxe and flexible multipurpose event space, meetings rooms of various sizes, a kitchen and green rooms: Throughout the Library there's picturesque atriums, photo-worthy lounges, and a breathtaking rooftop courtyard - all waiting for your next event. For specifics, check out their policies and procedures.
Get to Know our Conference Center Staff
Our dedicated and professional Conference Center team has years of industry experience and is ready to work with you to make your next event not only safe but also one for the books!