Wednesday, September 29, 2021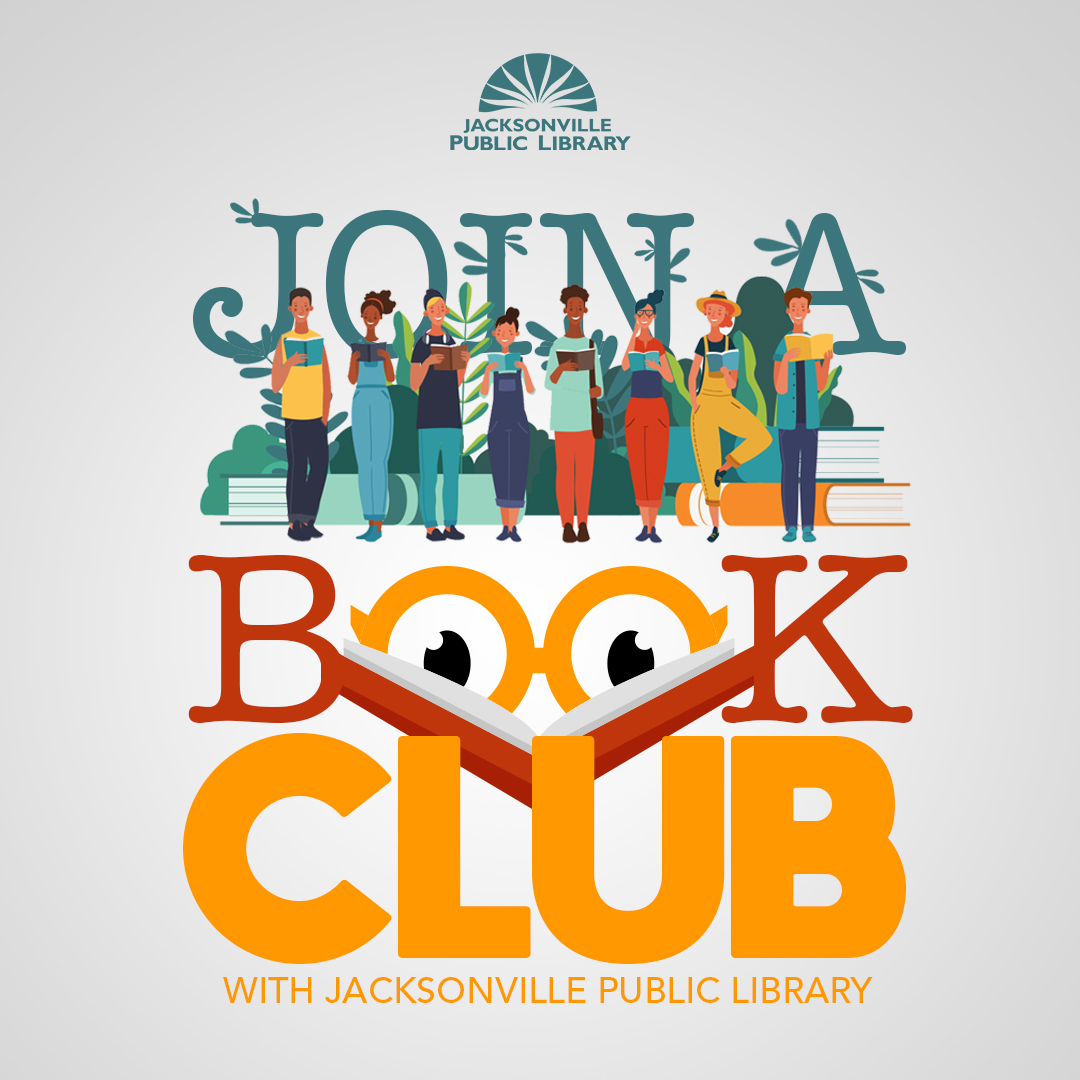 October's book club reads bring you some old favorite authors as well as new and upcoming authors. Stephen King and Agatha Christie headline at Beaches and Highlands branches. West branch reads The Henna Artist by Alka Joshi, a debut novelist at 62 and Mandarin delves into Haben's Story about the first Deafblind graduate of Harvard Law School, and her amazing journey from isolation to the world stage. 
Check out the list of book clubs below. You are bound to find one you'll want to join. 
Dread Nation by Justina Ireland
At once provocative, terrifying, and darkly subversive, Dread Nation is Justina Ireland's stunning vision of an America both foreign and familiar--a country on the brink, at the explosive crossroads where race, humanity, and survival meet. 
Fables: Legends in Exile by Bill Willingham 
The world of storybook and nursery rhyme characters who live side-by-side with humans is thrown into turmoil when Rose Red's house is found in shambles and covered with her blood and suspects range from Jack of beanstalk fame to Blue Beard. 
Haben's Story: A Memoir of Connection, Determination, and Hope in the Face of Adversity by Haben Girma
The incredible life story of Haben Girma, the first Deafblind graduate of Harvard Law School, and her amazing journey from isolation to the world stage. 
The Henna Artist by Alka Joshi 
Vivid and compelling in its portrait of one woman's struggle for fulfillment in a society pivoting between the traditional and the modern, The Henna Artist opens a door into a world that is at once lush and fascinating, stark and cruel. 
Paul Sheldon. He's a bestselling novelist who has finally met his biggest fan. Her name is Annie Wilkes and she is more than a rabid reader—she is Paul's nurse, tending his shattered body after an automobile accident. But she is also his captor, keeping him prisoner in her isolated house. 
We Keep the Dead Close by Becky Cooper 
"...WE KEEP THE DEAD CLOSE is a memoir of mirrors, misogyny, and murder. It is at once a rumination on the violence and oppression that rules our revered institutions, a ghost story reflecting one young woman's past onto another's present, and a love story for a girl who was lost to history" 
The Premonition by Michael Lewis
For those who could read between the lines, the censored news out of China was terrifying. But the president insisted there was nothing to worry about. 
Fortunately, we are still a nation of skeptics. Fortunately, there are those among us who study pandemics and are willing to look unflinchingly at worst-case scenarios. Michael Lewis's taut and brilliant nonfiction thriller pits a band of medical visionaries against the wall of ignorance that was the official response of the Trump administration to the outbreak of COVID-19. 
Hallowe'en Party: a Hercule Poirot Mystery by Agatha Christie 
At a Halloween party, Joyce--a hostile thirteen-year-old--boasts that she once witnessed a murder. When no one believes her, she storms off home. But within hours her body is found, still in the house, drowned in an apple-bobbing tub. That night, Hercule Poirot is called in to find the `evil presence'. But first he must establish whether he is looking for a murderer or a double-murderer... 
Check out the Online Book Club on Library U Facebook, Learning to Speak Southern by Linsey Rogers Cook is the book the group will be posting about in October. Join the Live chat the first week of November.