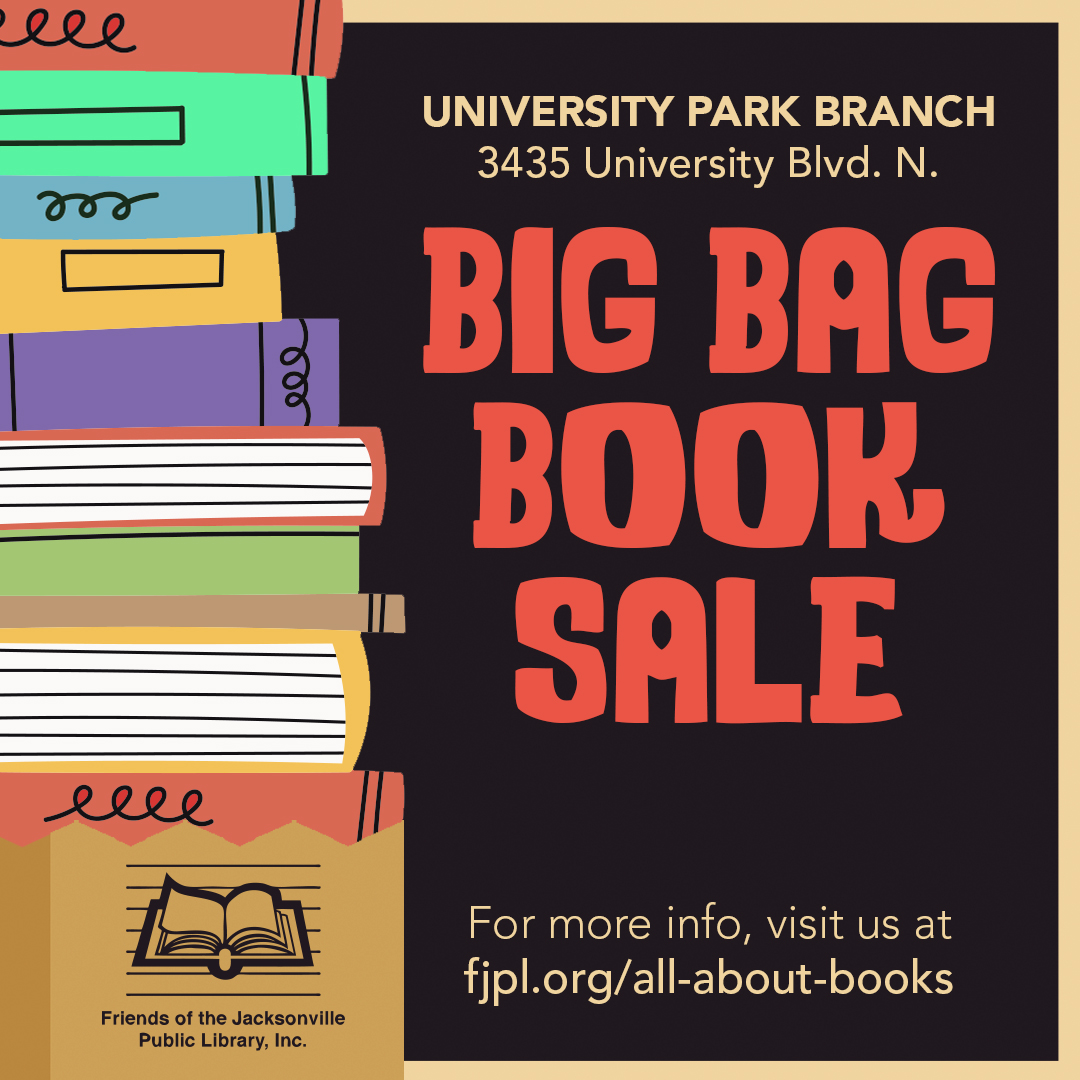 #Big Bag Book Sale Is Back!
It's that time again for the Big Bag Booksale! You can shop great deals—not only on books, but music CD's, movies, audiobooks, records, and more. 
Members get BOGO on any store item all year long. If you want to become a member, purchase your membership at the door for $20. Not only are you buying for enjoyment, but you are also supporting the Jacksonville Public Library. The Big Bag Book Sale will be back for a limited time from July 22nd - 24th. The store is located at University Park Branch on 3435 University Blvd. N. 
#Book Sale Details:
#Thursday, July 22, 4 - 8 PM
FJLP Members Only
Fill 1 Grocery Bag for $12, get 2nd Bag Free 
#Friday, July 23, 4-8 PM & July 24, 10 AM - 4 PM 
Fill 2 Grocery Bags for $15 each, get 3rd Bag Free 
To find more information on the July Big Bag Booksale, visit https://www.fjpl.org/all-about-books.