Wednesday, December 29, 2021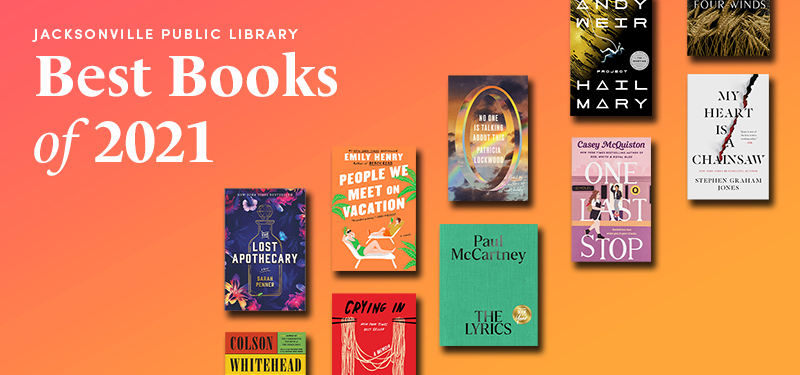 Best Books of 2021
It's the cusp of a New Year! A time for new beginnings, setting new goals… and for some, a time of reflection. As you look back at 2021: Are you celebrating your accomplishments? Or maybe planning your next big challenge?
Our newest reading challenge is a customizable one – you choose the books! Read only what you're truly interested in. Sounds great, right? If you need a little help picking, our "Best of 2021" booklist ticks several boxes.
Children's Books
Change Sings: A Children's Anthem is one of two books released by New York Times bestselling author and 2021 Presidential Inauguration poet Amanda Gorman this year. It teaches children that they have the power to make the change they wish to see in their communities and most importantly, in themselves.
Standouts in Young Adult
Angeline Boulley, the 56-year-old first-time author recently went viral on TikTok talking about her New York Times bestselling book Firekeeper's Daughter. She says the idea came to her at age 18 but she didn't start writing it until she was 44. Ten years later, there was a 12-way auction for the book.
She ends the video with "Dream BIG. Work hard. Never give up."
The Iron Widow by Xiran Jay Zhao is another debut-turned-instant-bestseller popular on BookTok.
Adult Favorites
One Last Stop is the second novel by Casey McQuiston who first catapulted to fame with her bestselling debut Red, White & Royal Blue. It proves lightning can strike twice! And it kind of has to if our protagonist is going to save the girl she loves… before time runs out.
If you're looking for an author with a larger body of work, you can't go wrong with Kristin Hannah's The Four Winds. For more, check out the lists below: